Gain an integrated understanding of physical, ecological, economic, socio-cultural, and political systems, as they shape the world in which we live and influence the future of life on planet earth. This program is suitable if you're interested in working in the environmental sphere and will give you a strong platform for the development of a sense of global stewardship.
This program is also offered at UBC's
Okanagan Campus
Find out more
Why this program?
Study in UBC's Geography Department, which is consistently ranked in the top 10 Geography departments worldwide.
Take newly redesigned courses developed by award-winning research and teaching faculty.
Join an inclusive, engaging, multidisciplinary academic community of 600+ undergraduate students, 100+ graduate students, and 30+ faculty.
Choose program options that prepare you for careers in sustainability, environmental advocacy, or the private sector.
Visit program website
Campus: Vancouver
Faculty: Faculty of Arts
Degree: Bachelor of Arts
Length 4 yrs
Co-op Yes

You can combine your studies with full-time, paid work at top local and international organizations.

Honours Yes

You can study intense specialization in a single field.
Geography is about how things work together to make the world in which we live, and how we examine historical and contemporary events within cultural, physical, and social circumstances.
If you want a career in the environmental sphere, the Geography: Environment and Sustainability program will help you develop an understanding of global stewardship and establish a solid foundation of knowledge.
The Environment and Sustainability program is designed to be flexible and adaptable to suit your individual areas of curiosity and inquiry. Core courses in first, second, and third year, make it possible for you to join the program at your own pace. At every year level, and across each geographic sub-discipline, we encourage students to integrate methods, research, and learning from one course to another.
Campus features
The Department of Geography is housed in the Geography Building, a hub for researching, teaching, learning, and community.  The Geography Building includes multiple study spaces, an undergraduate lounge, and two state-of-the art geomatics computer labs, for you to work on Geography laboratory assignments and projects. The Department also houses the Geographic Information Centre (GIC), which is a library, reading room, and research space. Holdings include maps specializing in BC and Canada, atlases, books, and journals with geographical content, videos, course reserves, and BC's largest aerial photo collection.
The Department of Geography also includes labs and research spaces in the Geography Building, around UBC, and beyond.  The Geography building houses the Lab for Advanced Spatial Analytics, the Surfaces Processes Lab, and the Urban Studies Research Commons, to name a few. As an undergraduate student, you can experience these spaces through your Geography and Geographical Sciences coursework, or even through individual directed studies research projects with Geography faculty.
Experiential learning and research
As an undergraduate student, you are encouraged to engage in research, experiential learning, and other modes of involvement and engagement.
Some Geographical Sciences courses feature field trips, such as a week-long field research course held in May every year, or community development activities with various non-governmental organizations.
You can submit your work for publication in the journal Trail Six: an Undergraduate Journal of Geography, published by the Geography Students' Association. Trail Six is peer-reviewed by UBC Geography faculty, and is a unique opportunity for you to get formal experience being published.
Many of our faculty have extensive relationships with organizations and individuals in our local communities, which can be jumping-off points for your own interests, investigations, and community-based learning.
Send details
Life at UBC's Vancouver campus
Learn from world-renowned faculty members, whose research and teaching are at the cutting edge of their disciplines. Whether your goal is a career or graduate school, your academic adventure begins in the Department of Geography.
Find out more
Your future
The world needs smart, engaged new graduates to tackle complex environmental questions.  Sustainability is an increasingly crucial concern in government, private practice, industry, higher education, community agencies, and beyond.  The diverse, robust, and adaptable skills, knowledge, and training in the Environment and Sustainability program prepares you to investigate these questions across multiple contexts.
Program graduates
Fisheries technologist, Pacificus Biological Services Ltd.
Company development manager, Carterms Donuterie
GIS analyst, Partnership for Water Sustainability
Coastal naturalist, BC Ferries & Parks Canada
QA engineer, Safe Software
Business development manager, Changeworks Recycling Ltd.
Visitor services, Brooklyn Historical Society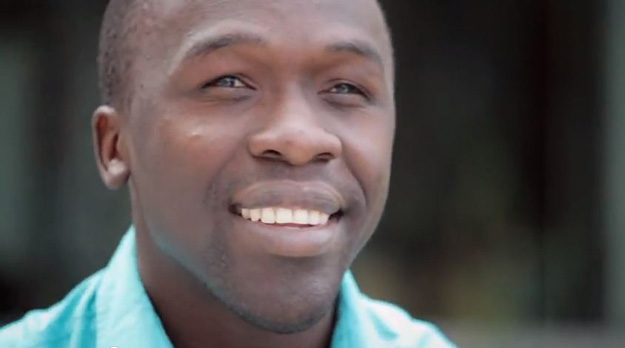 UBC stories

Find out how coursework and Go Global experiences prepared Daniel for his first career job – an environmental specialist with Barrick Gold Corporation in Toronto.

Daniel Mundeva, Geography: Environment and Sustainability Read the full story
Program requirements
English-language requirements
English is the language of instruction at UBC. All prospective students must demonstrate English-language competency prior to admission. There are numerous ways to meet the English Language Admission Standard.
General admission requirements
IB Diploma Programme
Completed IB Diploma, including at least three Higher Level courses.
IB Certificate Courses
IB Certificate courses (Standard and Higher Level) may be used in an admissions average if you are graduating from a recognized high school curriculum that can be used as your basis of admission.
IB Math Applications and Interpretations SL, or IB Math Studies, do not satisfy the math requirement for admission to UBC's science-based programs, the Faculty of Management, the UBC Sauder School of Business, or the Vancouver School of Economics.
Degree-specific requirements:
Arts
No specific courses required beyond those needed for general admission
Related courses
The following subject categories are particularly relevant for this degree. Consider taking courses in these areas in your junior year and senior year.
Language Arts
Mathematics and Computation
Second Languages
Social Studies
Visual and Performing Arts
Visit program website