Create your own degree in science with this highly flexible, highly interactive program that stresses active learning, group discussion, and collaborative research.
Why this program?
Design your own cross-disciplinary science degree.
Emphasis on field work – including trips to Iceland – promotes experiential learning.
Cultivate and focus your interests from broad science topics to specialized integrations.
Customize your courses to prepare for professional programs (medicine, law, education).
Visit program website
Campus: Vancouver
Faculty: Faculty of Science
Degree: Bachelor of Science
Length 4 yrs
Co-op Yes

You can combine your studies with full-time, paid work at top local and international organizations.

Honours Yes

You can study intense specialization in a single field.
The Integrated Sciences specialization is designed for highly motivated students whose interests in science cross disciplinary boundaries. The specialization allows you to design your own interdisciplinary course of study that better reflects your interests and can help prepare you for additional study in the health sciences, law, journalism, engineering, or business.
Once admitted into the program, you design your upper-level curriculum, which must bridge at least two disciplines within science or beyond. Individual curriculum is supplemented with Integrated Sciences "core" courses (ISCI courses). These courses are highly interactive with a focus on active learning, group discussion, and collaborative research. As an Integrated Sciences student, you'll be assigned an IntSci Faculty Mentor to help you design your individual course of study.
Experiential learning and research
Interdisciplinary core courses are specifically designed to foster integration through self-directed learning and hands-on projects. Classes are small and often team-taught to encourage participation and highlight different perspectives.
You can participate in an eight-day research retreat each May, collaborating in groups of three to four to address an unsolved scientific problem.
The Integrated Sciences Mentoring Program pairs prospective students working on their degree proposal with senior ISCI students with the goal of cultivating a tight-knit ISCI community and helping students applying to the specialization gather feedback on their proposed curriculum.
Send details
Life at UBC's Vancouver campus
Few universities allow you to design your own third- and fourth-year program of study. In Integrated Sciences, you'll graduate with a unique degree earned within the same rigorous framework as all UBC science degrees.
Find out more
Your future
The flexible, cross-disciplinary nature of the specialization makes a BSc in Integrated Sciences an ideal undergraduate degree for motivated students entering medical, dental, law, journalism, pharmacy, veterinary medicine, or business school, or for those who plan to pursue graduate studies in a variety of other fields.
You'll graduate with strong critical thinking, communication, and research skills, and the ability to work effectively in teams. These skills are highly sought after and are transferable to many workplaces.
Program graduates
PhD candidate in Biological Engineering, Massachusetts Institute of Technology
Medical student, University of British Columbia
Associate attorney, Prowse Chowne LLP
Master of Public Health candidate, Johns Hopkins University
Physical therapist, Physioworks
Research assistant, BC Centre on Substance Use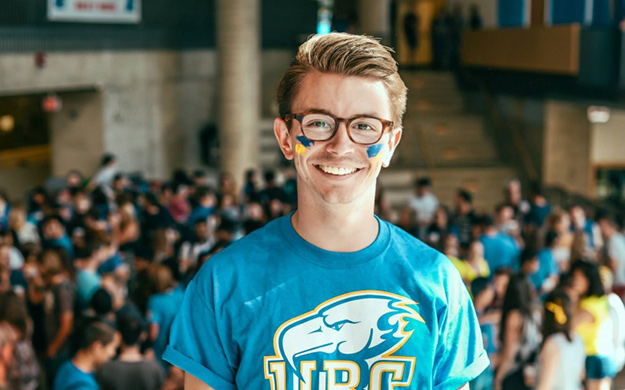 UBC stories

"I quickly surprised myself by realizing that I much rather enjoyed spending my time with feet on solid ground, out in the community learning by doing – something my bookworm, high-school self could never have seen coming."

Aaron Bailey, Integrated Sciences Read the full story
Program requirements
English-language requirements
English is the language of instruction at UBC. All prospective students must demonstrate English-language competency prior to admission. There are numerous ways to meet the English Language Admission Standard.
General admission requirements
IB Diploma Programme
Completed IB Diploma, including at least three Higher Level courses.
IB Certificate Courses
IB Certificate courses (Standard and Higher Level) may be used in an admissions average if you are graduating from a recognized high school curriculum that can be used as your basis of admission.
IB Math Applications and Interpretations SL, or IB Math Studies, do not satisfy the math requirement for admission to UBC's science-based programs, the Faculty of Management, the UBC Sauder School of Business, or the Vancouver School of Economics.
Degree-specific requirements:
Science
IB Math Analysis and Approaches SL or HL, or IB Math Applications and Interpretations HL. (IB Math Applications and Interpretations SL, or IB Math Studies, are not acceptable.)
One of IB Biology, IB Chemistry, or IB Physics
Grade 11 or equivalent Chemistry, and
Grade 11 or equivalent Physics (may be waived with grades of 5 in IB Chemistry and in your IB Mathematics course)
Note: Grade 11 Chemistry and Physics requirements listed are only relevant to students who are not completing the equivalent IB Diploma Chemistry and/or Physics courses.
For students studying outside of Canada, some examples of courses that may be accepted as Grade 11 equivalents are junior-level courses for American students, and IGCSE and O Level for those following British-patterned curricula.
Related courses
The following subject categories are particularly relevant for this degree. Consider taking courses in these areas in your junior year and senior year.
Language Arts
Mathematics and Computation
Sciences
Visit program website