Create your own degree in science with this highly flexible, highly interactive program that stresses active learning, group discussion, and collaborative research.
Visit program website
Campus: Vancouver
Faculty: Faculty of Science
Degree: Bachelor of Science
Length 4 yrs
Co-op Yes

You can combine your studies with full-time, paid work at top local and international organizations.

Honours Yes

You can study intense specialization in a single field.
Few universities allow you to design your own third- and fourth-year program of study. But if your interdisciplinary vision cannot be realized in another program, integrated sciences give you the opportunity to persuade an advisor to support you.
You'll then be able to develop an interdisciplinary program meeting these objectives, and to graduate with a unique degree earned within the same rigorous framework as all UBC Science degrees.
Send details
Your future
A UBC education will introduce you to people and ideas from around the world, open doors to new opportunities, and take you places you never imagined. You'll graduate not only with expertise in your chosen field, but with the skills you need to continue growing, learning, and evolving with your career over time.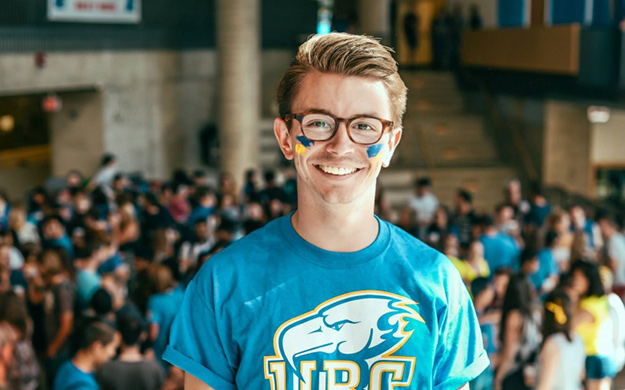 UBC stories

"I quickly surprised myself by realizing that I much rather enjoyed spending my time with feet on solid ground, out in the community learning by doing – something my bookworm, high-school self could never have seen coming."

Aaron Bailey, Integrated Sciences Read the full story
Program requirements
English-language requirements
English is the language of instruction at UBC. All prospective students must demonstrate English-language competency prior to admission. There are numerous ways to meet the English Language Admission Standard.
General admission requirements
Completion of the IB Diploma with a minimum score of 24 points, including at least three Higher Level courses and additional points for Extended Essay and Theory of Knowledge.
Completion of Standard Level or Higher Level English A at a minimum score of 3, where English is the primary language of instruction.
Degree-specific requirements:
Science
IB Mathematics (Standard or Higher Level; IB Math Studies does not meet the requirement)
One of IB Biology, IB Chemistry, or IB Physics (Standard or Higher Level)
One year of Chemistry immediately prior to IB Diploma
One year of Physics immediately prior to IB Diploma (may be waived with scores of 5 or higher in IB Mathematics and IB Chemistry)
Visit program website