Gain a deeper understanding of pertinent world issues such as international diplomacy, global economics, security, and much more. Your coursework will span myriad subjects, from geography, anthropology, and Asian studies, to political science, sociology, and food, nutrition, and health.
This program is also offered at UBC's
Okanagan Campus
Find out more
Why this program?
Join a diverse group of students from around the world who care deeply about global issues and effecting change.
Understand global issues from multiple complex perspectives.
Easily integrate an international experience such as an exchange into your degree.
Visit program website
Campus: Vancouver
Faculty: Faculty of Arts
Degree: Bachelor of Arts
Length 4 yrs
Co-op Yes

You can combine your studies with full-time, paid work at top local and international organizations.

Honours Yes

You can study intense specialization in a single field.
International Relations is an interdisciplinary program that enables you to develop an in-depth understanding of international relations by combining the insights and perspectives of different disciplines, such as Economics, History, Political Science, Geography, Anthropology, and Asian Studies, with the study of languages. You will complete prerequisites during your first two years of study and apply for admission to the program at the end of your second year. You can select a Major or Minor in International Relations. Honours programs are available through the departments of Political Science or History.
Campus features
The Liu Institute for Global Issues pursues interdisciplinary and policy-related research and advocacy on global public policy issues related to human security. Its research agenda embraces international relations, human security, peace and disarmament, the environment, conflict and development, and global health and international justice issues. Research facilities include the Centre for Human Rights, Diversity and Identity.
Experiential learning and research
As an International Relations major, you have many opportunities to study abroad. Many students, for example, spend a semester on exchange or complete their fourth year seminar requirement with a Global Seminar or an International Service Learning experience. Examples include studying international security in Ethiopia, global citizenship in Guatemala, and the history of refugees in Uganda.
Send details
Life at UBC's Vancouver campus
As an International Relations student at UBC's Vancouver campus, you will have the opportunity to learn from expert faculty and classmates from around the world and to engage on global issues that you care about. There are countless opportunities to get involved, such as the International Relations Students' Association (IRSA), the Journal of International Affairs, the Outside-In Photo Journal, the Simon K. Y. Lee Global Lounge, Model United Nations, Study Abroad, International Coop, and much more.
Find out more
Your future
You can tailor your program to your specific interests to align with a diverse range of career opportunities, including but not limited to political aide; event planner; market analyst; foreign aid worker; human rights officer; lobbyist; activist; immigration officer; and social compliance analyst.
Program graduates
Civil society fellow, Aga Khan Foundation Canada
Global development manager, Kwantlen Polytechnic University
Impact and learning team leader, Save the Children UK
Business analyst, Arc'teryx
Recruiting lead, Facebook
Director of bilateral relations, Environment and Climate Change Canada
International development officer, Global Affairs Canada
Lawyer, Fasken Martineau Du Moulin LLP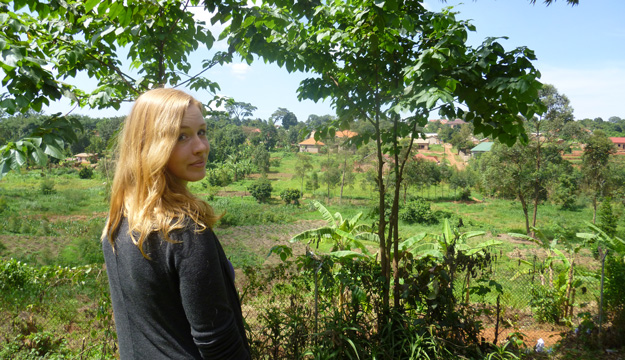 UBC stories

Read about Georgia's international experiences, including work with The Aids Support Organization (TASO) in Uganda.

Georgia Anstey, International Relations Read the full story
Program requirements
English-language requirements
English is the language of instruction at UBC. All prospective students must demonstrate English-language competency prior to admission. There are numerous ways to meet the English Language Admission Standard.
General admission requirements
IB Diploma Programme
Completed IB Diploma, including at least three Higher Level courses.
IB Certificate Courses
IB Certificate courses (Standard and Higher Level) may be used in an admissions average if you are graduating from a recognized high school curriculum that can be used as your basis of admission.
IB Math Applications and Interpretations SL, or IB Math Studies, do not satisfy the math requirement for admission to UBC's science-based programs, the Faculty of Management, the UBC Sauder School of Business, or the Vancouver School of Economics.
Degree-specific requirements:
Arts
No specific courses required beyond those needed for general admission
Related courses
The following subject categories are particularly relevant for this degree. Consider taking courses in these areas in your junior year and senior year.
Language Arts
Mathematics and Computation
Second Languages
Social Studies
Visual and Performing Arts
Visit program website