Build a foundation of knowledge in kinesiology and pursue courses that suit your unique interests and career goals in the Multidisciplinary Science stream. You'll explore topics such as leisure and sport in society, biomechanics, anatomy, exercise physiology, and more.
Visit program website
Campus: Vancouver
Faculty: School of Kinesiology
Degree: Bachelor of Kinesiology
Length 4 yrs
Co-op Yes

You can combine your studies with full-time, paid work at top local and international organizations.

Honours No

You can study intense specialization in a single field.
Kinesiology aims to improve people's quality of life in a number of populations and settings by increasing physiological functioning and psychological health.
The Multidisciplinary Science stream gives you the flexibility to choose electives that interest you and support your goals, and the option to minor in Arts, Commerce, Land and Food Systems, or Science. Prepare for your dream career in kinesiology or for advanced studies in liberal arts or science.
Experiential learning and research
The Kinesiology Co-op Program lets you earn work-study credits and gain practical knowledge related to your field through co-op placements with hospitals, physical rehabilitation centres, professional sports teams, schools, and more.
UBC's School of Kinesiology is also home to 13 research laboratories, including the innovative Health and Integrative Physiology Laboratory, the Cardiovascular Physiology and Rehabilitation Laboratory, and the Human Neurophysiology Laboratory.
Send details
Life at UBC's Vancouver campus
As a Kinesiology student, you'll study in the Robert F. Osborne Centre, the War Memorial Gym, and the Woodward Library. You'll also have opportunities to learn beyond the classroom through job and volunteer placements, outreach programs, peer academic coaching, mentorship, career fairs, lab crawls, and the Kinesiology Undergraduate Society.
Find out more
Your future
A Kinesiology degree opens up career opportunities in a wide range of fields, including education, fitness and recreation, sports management, medicine, physical therapy, and nutrition. As a Kinesiology graduate, you could go on to work in schools, universities, hospitals, military environments, hotels, recreation centres, sports clubs, aquatic facilities, health clinics, wellness centres, and other private and public agencies.
Program graduates
Co-Founder and CEO, HeadCheck Health
Program Manager, Active Kids
Clinical Exercise Psychologist, Vancouver Coastal Health Authority
Professor, School of Kinesiology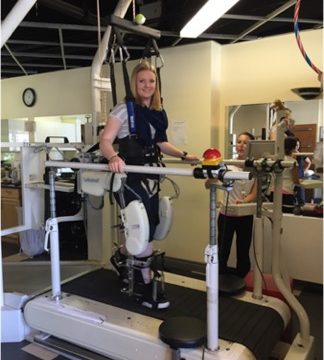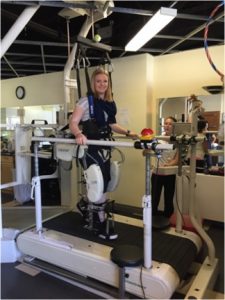 Program requirements
English-language requirements
English is the language of instruction at UBC. All prospective students must demonstrate English-language competency prior to admission. There are numerous ways to meet the English Language Admission Standard.
General admission requirements
Completion of the IB Diploma with competitive scores, including at least three Higher Level courses and additional points for Extended Essay and Theory of Knowledge.
Completion of Standard Level or Higher Level English A at a minimum score of 3, where English is the primary language of instruction. (If you are an international student with a score of less than 3 in IB English A [SL or HL], or you are taking English B [SL or HL], you may be eligible for UBC Vantage One programs.)
Degree-specific requirements:
Kinesiology
IB Mathematics (excluding IB Math Studies)*, IB Biology, IB Chemistry, or IB Physics
* If your intended start year is 2021: IB Math Analysis and Approaches SL, IB Math Analysis and Approaches HL, or IB Math Applications and Interpretations HL. IB Math Applications and Interpretations SL will not satisfy the requirement.
Related courses
The following subject categories are particularly relevant for this degree. Consider taking courses in these areas in your junior year and senior year.
Language Arts

Mathematics and Computation

Sciences

Social Studies
Visit program website