Learn how management thinking can help solve today's organizational, business, and societal challenges. This program will show you how to navigate our rapidly changing world using collaboration, teamwork, and critical thinking, as well as teaching you to apply those skills to a number of disciplines.
Why this program?
Collaborate with a partner organization to solve a challenge that they are currently facing
Participate in experiential learning through the co-op program, building relationships and finding meaningful paid work experience
Expand your degree with a minor in cultural studies, psychology, sociology, computer science, or economics
Study abroad with Go Global, an international exchange program that allows you to explore different cultures
Visit program website
Campus: Okanagan
Faculty: Faculty of Management
Degree: Bachelor of Management
Length 4 yrs
Co-op Yes

You can combine your studies with full-time, paid work at top local and international organizations.

Honours No

You can study intense specialization in a single field.
The Bachelor of Management degree teaches management techniques that can be applied to many sectors. During the program, you'll explore subjects such as sustainability, accounting, entrepreneurial technology, leading in complex environments, finance, negotiations, human resources, and marketing. You'll also have the choice to focus those skills in a particular topic area, with the chance to minor in computer science, cultural studies, economics, psychology, or sociology.
The program offers a tight-knit and supportive learning environment, and helps you to pursue your interests and develop your community. When you graduate, you'll be ready for employment in a variety of organizations from start-ups to ethical non-profits or private business. Some alumni go on to further studies such as course-based or research-based Master's programs, or with courses that lead to professional designations such as Chartered Financial Analyst (CFA), Certified Human Resources Professional (CHRP), and Chartered Professional Accountants (CPA).
Experiential learning and research
The program has one required, hands-on project:
The Capstone Service Learning and Consulting course includes immersive, team-based work that explores connections among students' disciplines and the challenges that are being faced in the off-campus community.
You'll also have the option to explore research in the management field through a directed studies course, where you'll do supervised research at the undergraduate level with a faculty member. As well, you'll be part of the Management Student Association (MSA) on the Okanagan campus, which allows you to connect with other students and build your support system, and participate in local, national, or international competitions and conferences.
To broaden your experience, you can choose to take part in the Co-op program, where you'll gain real-world experience in a job relevant to your interests while getting paid. If you're hoping to go further afield, you can take part in Go Global and complete a semester abroad while collecting UBC credit for your studies.
Campus features
The Faculty of Management is accommodated in a new, $68-million state-of-the-art facility for teaching and research that incorporates high-tech teaching tools, training resources, and meeting spaces, and is the largest building on campus.
Send details
Life at UBC's Okanagan campus
UBC's Okanagan campus is renowned for its research opportunities and access to professors. On a tight-knit campus like the Okanagan's, you'll be able to work closely with award-winning faculty and make meaningful connections with your peers. Take part in real-world management challenges, and learn how to use your leadership skills to empower organizational change.
Find out more
Your future
Establish a solid foundation in management and earn a UBC degree respected by employers around the globe. Start your own company, build a career in government, join a non-profit organization, or use your management skills to build a career path in your areas of expertise.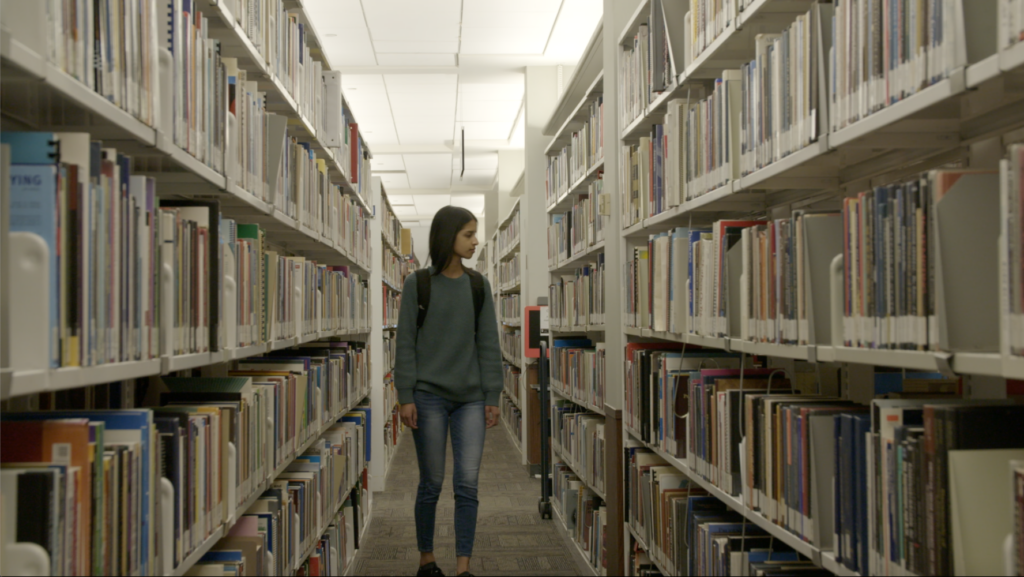 UBC stories

The Management program initially introduced me to the idea of investment and entrepreneurship. Neither of those topics were anything that I had ever considered before, but they have both now fully consumed my life. I plan on not only applying the knowledge that I have within Indigenous communities, but sharing it with others whenever I can.

Pala Kovacs Read the full story
Program requirements
English-language requirements
English is the language of instruction at UBC. All prospective students must demonstrate English-language competency prior to admission. There are numerous ways to meet the English Language Admission Standard.
General admission requirements
IB Diploma Programme
Completed IB Diploma, including at least three Higher Level courses.
IB Certificate Courses
IB Certificate courses (Standard and Higher Level) may be used in an admissions average if you are graduating from a recognized high school curriculum that can be used as your basis of admission.
IB Math Applications and Interpretations SL, or IB Math Studies, do not satisfy the math requirement for admission to UBC's science-based programs, the Faculty of Management, the UBC Sauder School of Business, or the Vancouver School of Economics.
Degree-specific requirements:
Management
IB Math Analysis and Approaches SL or HL, or IB Math Applications and Interpretations HL. (IB Math Applications and Interpretations SL, or IB Math Studies, are not acceptable.)
Related courses
The following subject categories are particularly relevant for this degree. Consider taking courses in these areas in your junior year and senior year.
Language Arts
Mathematics and Computation
Social Studies
Visit program website