Focus your studies on accounting, entrepreneurial technology, finance, human resources, marketing, sustainability, and operations/supply chain management, while embracing the Faculty of Management's cross-disciplinary approach to education. Understand how to navigate today's rapidly changing world through intensive collaboration and teamwork, critical thinking, and an appreciation for shared solutions.
Visit program website
Campus: Okanagan
Faculty: Faculty of Management
Degree: Bachelor of Management
Length 4 yrs
Co-op Yes

You can combine your studies with full-time, paid work at top local and international organizations.

Honours No

You can study intense specialization in a single field.
The Bachelor of Management program helps you understand how to navigate today's rapidly changing world through intensive collaboration and team work, critical thinking, and an appreciation for shared solutions. Its four-year format prepares students for graduate school, professional programs, and employment in any context or organization – large or small. A key focus of the Okanagan program is empowering diverse groups and organizations to succeed together.
In your last two years, you'll have the opportunity to focus your studies in a management area of interest, for example:
accounting
entrepreneurial technology
finance
human resources
marketing
supply-chain/operations management
Experiential learning and research
You'll have the opportunity to compete in national and international business competitions, taking advantage of these networking opportunities, valuable teamwork experience, and the ability to apply classroom learning to real case studies. The Management Student Association on the Okanagan campus provides numerous professional and social experiences for management students, and hosts business competitions and conferences throughout the year.
In fourth year, the Capstone Service Learning and Consulting course facilitates team-based work on community service projects, consulting projects, or other immersion-based projects, allowing you to apply your education to real issues in the greater business community. Also in fourth year, or earlier with special permission, you can take directed studies and complete supervised research that leads to a major research paper in a clearly defined area in the field of management.
Campus features
The Faculty of Management is accommodated in a new, $68-million state-of-the-art facility for teaching and research that incorporates high-tech teaching tools, training resources, and meeting spaces, and is the largest building on campus.
What can you do with this major after graduation?
Send details
Your future
A UBC education will introduce you to people and ideas from around the world, open doors to new opportunities, and take you places you never imagined. You'll graduate not only with expertise in your chosen field, but with the skills you need to continue growing, learning, and evolving with your career over time.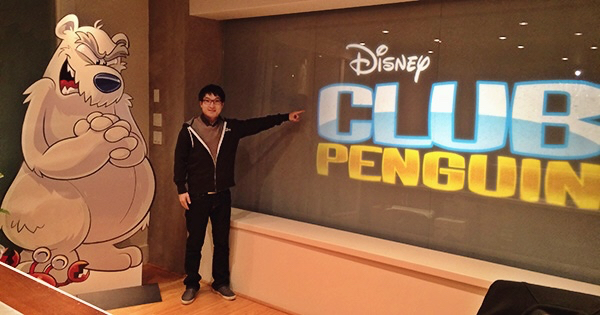 UBC stories

"Many of UBC Okanagan's Management classes, including Entrepreneurial Technology, E-Commerce, Project Management, and Introduction to Marketing, allow students to work with local tech companies."

Andy Yue, Management Read the full story
Program requirements
English-language requirements
English is the language of instruction at UBC. All prospective students must demonstrate English-language competency prior to admission. There are numerous ways to meet the English Language Admission Standard.
General admission requirements
Completion of the IB Diploma with a minimum score of 24 points, including at least three Higher Level courses and additional points for Extended Essay and Theory of Knowledge.
Completion of Standard Level or Higher Level English A at a minimum score of 3, where English is the primary language of instruction.
Degree-specific requirements:
Management
IB Mathematics (Standard or Higher Level; IB Math Studies does not meet the requirement)
Visit program website