Study music theory and technology, musicianship, and more alongside four years of private instruction in piano, opera, a standard orchestral instrument, voice, guitar, harpsichord, or organ.
Visit program website
Campus: Vancouver
Faculty: School of Music
Degree: Bachelor of Music
Length 4 yrs
Co-op Yes

You can combine your studies with full-time, paid work at top local and international organizations.

Honours No

You can study intense specialization in a single field.
Students admitted to the Bachelor of Music program may follow one of four streams: General Studies, Advanced Performance, Scholarship, or Composition. Every stream includes four years of private lessons in an instrument or voice, along with ensemble performance (4 years), music scholarship (3 years), and non-music electives (4 years). The distribution of required and elective courses, in Music and in other subjects, is different for each stream. If you can meet the highest standards of performing ability, you may select a Major in Advanced Performance. You can specialize in a standard orchestral instrument, opera, voice, piano, guitar, harpsichord, or organ.
Campus features
The School of Music offers cutting-edge performance facilities like the Gessler Multimedia Teaching Studio and the Chan Centre for the Performing Arts, recently named one of the world's greatest concert halls.
Send details
Your future
A UBC education will introduce you to people and ideas from around the world, open doors to new opportunities, and take you places you never imagined. You'll graduate not only with expertise in your chosen field, but with the skills you need to continue growing, learning, and evolving with your career over time.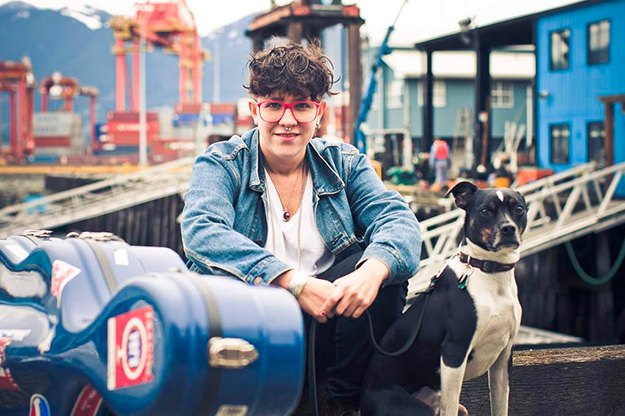 UBC stories

"I went to UBC to get the performance skills to perform the music I wanted to create in a professional manner. It also taught me that I didn't want a career in the typical classical musical world that most instrumentalists go to after graduation. I wanted to choose my own musical path."

Cris Derksen, Cello Performance Read the full story
Program requirements
English-language requirements
English is the language of instruction at UBC. All prospective students must demonstrate English-language competency prior to admission. There are numerous ways to meet the English Language Admission Standard.
General admission requirements
IB Diploma Programme
Completed IB Diploma, including at least three Higher Level courses.
IB Certificate Courses
IB Certificate courses (Standard and Higher Level) may be used in an admissions average if you are graduating from a recognized high school curriculum that can be used as your basis of admission.
IB Math Applications and Interpretations SL, or IB Math Studies, do not satisfy the math requirement for admission to UBC's science-based programs, the Faculty of Management, the UBC Sauder School of Business, or the Vancouver School of Economics.
Degree-specific requirements:
Music
No specific courses required beyond those needed for general admission
Audition, portfolio (students in composition), and letters of reference
Related courses
The following subject categories are particularly relevant for this degree. Consider taking courses in these areas in your junior year and senior year.
Language Arts
Second Languages
Visual and Performing Arts
Visit program website