The Spanish program offers a variety of courses in Spanish language at all levels, and in Hispanic literature, culture, and civilization. Language courses focus on the development of oral, grammar, writing, and communicative skills, while literature and culture courses help develop critical and analytical skills.
Why this program?
Join 500 million Spanish speakers worldwide by speaking the language of commerce, culture, passion, and politics.
Make an impact locally and abroad through real-world projects and hands-on learning.
Gain access to great works of Hispanic literature, art, cinema, music, fashion, and cuisine.
Visit program website
Campus: Vancouver
Faculty: Faculty of Arts
Degree: Bachelor of Arts
Length 4 yrs
Co-op Yes

You can combine your studies with full-time, paid work at top local and international organizations.

Honours No

You can study intense specialization in a single field.
In the Spanish program you'll find courses on language, literature, and culture at all levels, catering to students from absolute beginners to native speakers. We teach the language in the context of common tasks and situations so it is immediately useful and memorable. Tandem programs, community interaction, and opportunities to study abroad enable real-world communication from the start. We also introduce you to Spanish and Latin American customs, traditions, writing, and film, to enhance your cultural awareness and sense of global citizenship.
Advanced courses focus on particular aspects of language or culture — from translation to the Latin American novel and Spanish film — and explore questions surrounding gender, colonialism, modernization, and separatism. From "Despacito" to Don Quijote, lyric poetry to urban graffiti, and Che Guevara to Pablo Picasso, we offer you new ways of seeing the world and situating yourself in it.
A Spanish degree teaches you about connection, communication, and community. It often pairs well with majors or minors in other languages, or with subjects such as International Relations, Political Science, Geography, History, Anthropology and more.
Experiential learning
Go Global allows you to study abroad, bringing course content to life with hands-on learning. You can experience Spanish language and culture by immersing yourself in a Spanish-speaking country or province for several weeks. UBC has study exchange agreements with 13 universities in Central and South America, and seven in Spain.
Campus features
The Department of French, Hispanic and Italian Studies offers free tutoring and educational support to students through the Learning Centre. The Department also hosts language conversation tables and cultural events through the Cultural Club, giving students a chance to further their exploration of language and culture outside of the classroom.
Send details
Life at UBC's Vancouver campus
From Hispanic film screenings to tapas tasting nights, there are plenty of opportunities for you to deepen your cultural awareness and linguistic skills through events organized by the Department and by student clubs and associations. The Spanish program also has links with many top-ranked programs across Canada, the Americas, and Europe, paving the way for further collaboration.
Find out more
Your future
Our graduates are equipped for any field in which connection and internationalism count: from business to law, education to development work, journalism to public relations, and diplomacy to tourism. You'll develop transferable skills that can be applied to a variety of contexts, including language proficiency, cultural awareness, international and intercultural know-how, critical thinking and problem solving, and research and communication skills.
Program graduates
Program Manager, Cross-Cultural Solutions
Law School Student, UCLA School of Law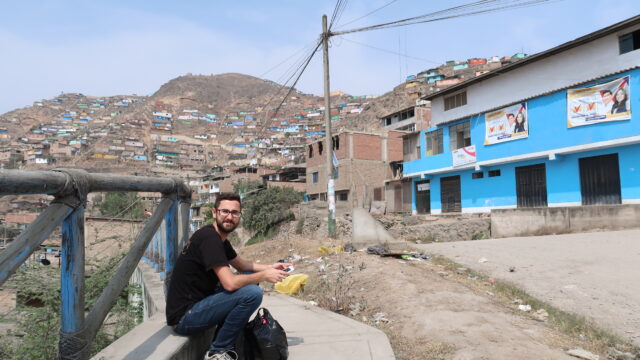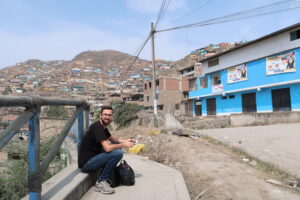 Program requirements
English-language requirements
English is the language of instruction at UBC. All prospective students must demonstrate English-language competency prior to admission. There are numerous ways to meet the English Language Admission Standard.
General admission requirements
IB Diploma Programme
Completed IB Diploma, including at least three Higher Level courses.
IB Certificate Courses
IB Certificate courses (Standard and Higher Level) may be used in an admissions average if you are graduating from a recognized high school curriculum that can be used as your basis of admission.
IB Math Applications and Interpretations SL, or IB Math Studies, do not satisfy the math requirement for admission to UBC's science-based programs, the Faculty of Management, the UBC Sauder School of Business, or the Vancouver School of Economics.
Degree-specific requirements:
Arts
No specific courses required beyond those needed for general admission
Related courses
The following subject categories are particularly relevant for this degree. Consider taking courses in these areas in your junior year and senior year.
Language Arts
Mathematics and Computation
Second Languages
Social Studies
Visual and Performing Arts
Visit program website