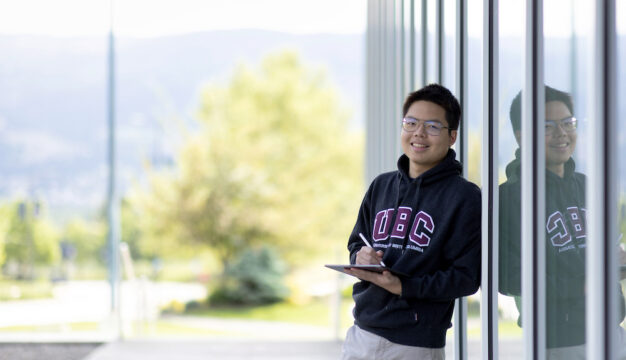 Since coming to UBC, Jason has quickly made a community for himself. He's a member of the Society of Scholars, an academic community of award recipients. He's also a student ambassador, contributes to different clubs and student associations and is a student employee at UBC.
He's made great friends with people from all over the world who share common interests. And this diverse community is one of the reasons why UBC has become his home away from home.
UBC is full of opportunities to connect and engage, both in and out of the classroom. What opportunities have you seized, and how do they enrich your experience here?
UBC provides more than just a university experience. It provides me with opportunities to explore beyond the textbook and to test and apply the knowledge that I learned in the classroom in real-life situations. Contributing to different clubs and student associations such as the Google Developer Student Clubs and the Indonesian Student Association allows me to apply the skills and knowledge that I have learned in class to solve real-world problems.
Aside from that, I have also been working as a student employee for UBC for the past year as a Geering Up Engineering Outreach instructor and as a Student Ambassador for Student Recruitment and Advising. These opportunities both give me professional experience.
In the future, I am looking forward to the Co-op program that UBC offers. The Co-op program is something that international students like me really look forward to, and it is one of the main deciding factors for international students to go to UBC. Being able to get work experience even before you graduate is a very valuable opportunity for international students which is not offered by many universities around the world.
UBC is a mosaic of people, experiences and locations that come together to make it unlike anywhere else. What are some of your favourite places, communities and experiences to explore at UBC?
UBC Okanagan is a one-of-a-kind campus. On one side there are state-of-the-art labs and an innovation centre while on the other side, there are hiking trails, mountains, and overwhelmingly beautiful nature. UBC Okanagan is an all-in-one campus experience. There is even a hiking trail on campus! Being on a relatively small campus means that the communities are close-knit and most of us know each other. This also means that professors know the students too. This relationship between professors and students fosters a supportive environment for learning.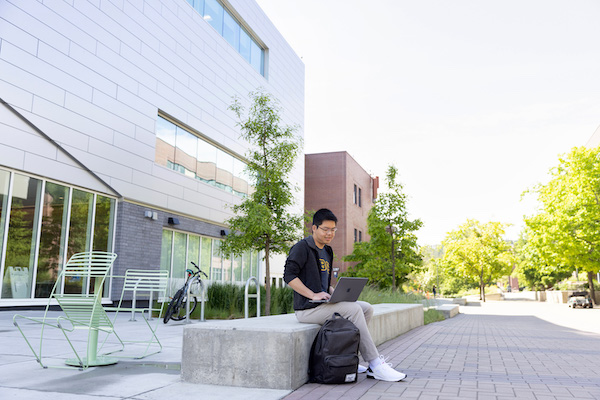 Have you had the opportunity to connect with people of different identities/experiences from you? How have these diverse connections impacted your experience?
UBC Okanagan is the epicenter of diversity in the Okanagan area. This means that connecting with people of different identities is something that is inevitable. As an international student I am very grateful to be able to meet students from all over the world. Being able to share ideas in both a classroom and community setting allows me to understand and gain new perspectives about approaches to learning and ways to solve problems around me.
How has receiving your awards opened up opportunities for you?
Being a recipient of the IMES and OIS awards has allowed me to join the Society of Scholars which is essentially a community of students who received similar awards. I am very honoured and grateful to be part of this community as I am able to make new friends with great people from across the world and share our common interests in the subjects that we major in.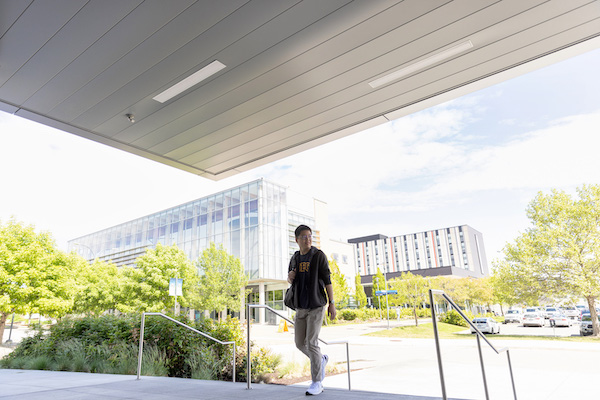 In what ways does UBC feel like home to you?
Being surrounded by people who pursue the same interests as I do, who care about finding solutions to the problems around us, and who are eager to support each other, are some of the things that make UBC my home away from home. It is not easy to be ten thousand miles away from your family but I am proud that I am at UBC. I have a home that is built upon a diverse community and that is filled with vision and support. A home for students like me. As the UBC motto states, Tuum Est. It is yours.