Not everyone who studies at UBC follows a traditional path.
Helene was registered at her university in Trondheim, Norway, when she chose to come to UBC as a visiting student. For one year, she took courses at UBC Vancouver and had the grades transferred back to her home institution to contribute to her degree. During her time at UBC, she discovered a new way to study, took up alpine ski racing with the UBC Thunderbird team, and made new friends within UBC's international community.
Where are you from, and what was your road to UBC?
I was born and raised in Stavanger, Norway, but during my teenage years I lived for two and a half years in Calgary because of my parents' jobs. In my last year of high school, I considered studying in Canada because of my connection there, but I chose to do my degree at the Norwegian University of Science and Technology (NTNU) in Trondheim.
As part of my degree at NTNU, the university allows students to study in a different country. I was never in doubt that I wanted to spend that time in Canada. I chose to go to UBC in Vancouver because of its renowned academic reputation and good location for skiing and other activities.
What was your experience of arriving as a visiting student at UBC?
I felt very welcomed. During the first week we had an introductory event along with the other visiting and exchange students. We had several presentations to learn how things worked, and that made it feel really safe to come to UBC. It was also a nice place to meet friends among the other international students who were also new to the university.
On Imagine UBC – [the first day of school at UBC, where you meet your fellow students and faculty and sign up for clubs] – I was also introduced to the UBC community through all the different activities the university offered. I signed up for the alpine ski club, and I am very happy I did.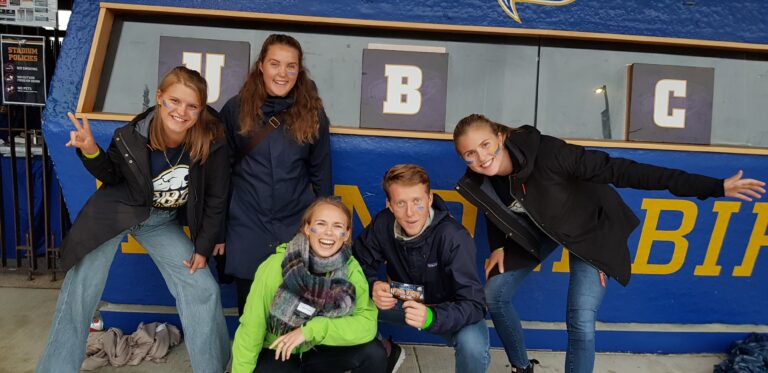 How does UBC differ from NTNU?
In terms of the level of academia, I felt that UBC and NTNU are quite similar. One of the main differences was that at UBC all the assignments counted for part of your grade in addition to the exam, whereas at NTNU the final exam usually counts for your entire grade. That encouraged to me to have to study more consistently throughout the semester. Another fascinating thing about UBC is the incredibly large campus that feels like a city on its own. I liked how both your academic and social life happened on campus at UBC.
What was the best part of your experience?
Before I arrived at UBC, I was really excited about moving to a new city, learning new things, and meeting new people. I was also a bit nervous about how my year abroad would be, but I have enjoyed every minute of my time at UBC. The best part of my experience would have to be skiing in Whistler and going to competitions with the ski team.
Were there any parts about being a visiting student that you found hard?
Some periods with a lot of work at school were challenging, and maybe especially so because I was in another country. But those periods come no matter where you are.
When you weren't studying, what did you like to do in your free time?
I liked to go skiing, both alpine and cross country, and hiking. Fortunately, Vancouver and the area around offers great opportunities for these activities. While at UBC, I lived with three other girls from my home university and we did a lot of stuff together, and had a lot of fun. My roommates and I had a Season Pass at Whistler, and we went there a couple of times during the week. We also walked around Vancouver and experienced the city.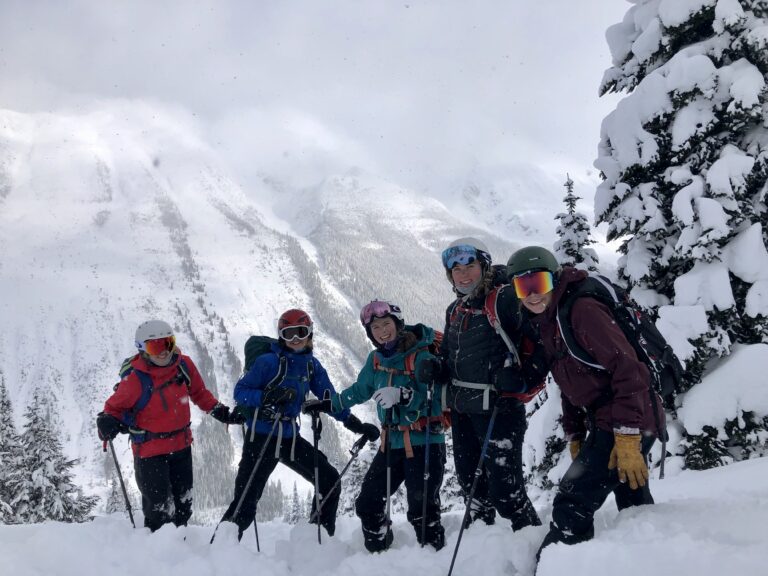 What has your UBC experience helped you achieve so far, and how? 
My time and experience at UBC have made me more confident and fluent in English, since this is my second language. I have also become more inclined to accept challenges.
Would you recommend coming to UBC as a visiting student to others?
Yes, I would definitely recommend that other students come to UBC! I had a great time and met a lot of amazing people during my time there. I thought the academic level and the school was really good in addition to all the activities and opportunities outside of school. I also loved living in Vancouver – I thought the city was really amazing with all the beautiful nature surrounding it.