Learn how to use and improve computers while you explore topics such as databases and operating systems, software engineering, security, web development, and numerical methodology. You'll also learn about specialty areas such as computational intelligence, bioinformatics, and computer graphics and animation.
This program is also offered at UBC's
Vancouver Campus
Find out more
Visit program website
Campus: Okanagan
Faculty: Irving K. Barber Faculty of Science
Degree: Bachelor of Science
Length 4 yrs
Co-op Yes

You can combine your studies with full-time, paid work at top local and international organizations.

Honours Yes

You can study intense specialization in a single field.
In the Bachelor of Science Computer Science program on UBC's Okanagan campus, you'll learn how to use and improve computers. Explore everything from the basics of computing, including data structures, databases, operating systems, software engineering, and numerical methods, to specialized areas such as computational intelligence, bioinformatics, computer graphics, and computer animation.
Experiential learning and research
Send details
Your future
As a Computer Science graduate, you can go on to a career in software engineering, systems analysis, technical writing, web development, research, programming, or software testing.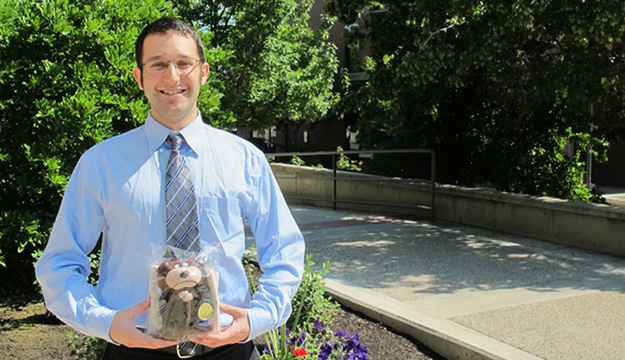 UBC stories

"I've had the opportunity to work with a non-profit organization in redesigning their website and a video game company with developing new mobile games, and I am currently partnered with the City of Kelowna in researching more environmentally sustainable irrigation practices for city parks!"

Ryan Trenholm, Computer Science Read the full story
Program requirements
English-language requirements
English is the language of instruction at UBC. All prospective students must demonstrate English-language competency prior to admission. There are numerous ways to meet the English Language Admission Standard.
General admission requirements
Completion of the IB Diploma with competitive scores, including at least three Higher Level courses and additional points for Extended Essay and Theory of Knowledge.
Completion of Standard Level or Higher Level English A at a minimum score of 3, where English is the primary language of instruction. (If you are an international student with a score of less than 3 in IB English A [SL or HL], or you are taking English B [SL or HL], you may be eligible for UBC Vantage One programs.)
Degree-specific requirements:
Science
IB Mathematics minimum grade of 3, excluding IB Math Studies*
IB Biology, IB Chemistry, or IB Physics
Grade 11/junior-level Chemistry
Grade 11/junior-level Physics is strongly recommended
* If your intended start year is 2021:IB Math Analysis and Approaches SL, IB Math Analysis and Approaches HL, or IB Math Applications and Interpretations HL. IB Math Applications and Interpretations SL will not satisfy the requirement.
Related courses
The following subject categories are particularly relevant for this degree. Consider taking courses in these areas in your junior year and senior year.
Language Arts
Mathematics and Computation
Sciences
Visit program website