Learn how to master a range of digital skills through diverse arts and computing courses. You'll gain the tools to create images, sound, digital animations, virtual worlds, creative writing, simulations, games, and more, preparing you for a flexible career in digital media.
This program is also offered at UBC's
Vancouver Campus
Find out more
Why this program?
Explore media-related courses in multiple disciplines, including digital art, media studies, digital humanities, cultural studies, and creative writing
Learn from experts, including software engineers, interactive animators, sound artists, multimedia artists, and computing technologists
Train to be a leader in innovation and social entrepreneurship
Visit program website
Campus: Okanagan
Faculty: Faculty of Creative and Critical Studies
Degree: Bachelor of Media Studies
Length 4 yrs
Co-op Yes

You can combine your studies with full-time, paid work at top local and international organizations.

Honours No

You can study intense specialization in a single field.
The Media Studies program on UBC's Okanagan campus is a computational arts program that combines digital media arts, visual art, media studies, social science, and humanities. You will develop the artistic, technical, and analytical skills you need to understand new media and the impact of technological innovation on our interactions and in our society. You'll graduate a creative, articulate, culturally informed, critically reflective, and socially engaged citizen.
Experiential learning and research
As a Media Studies student, you'll have the opportunity to participate in research and work with local organizations on projects related to your coursework. You can also:
Send details
Your future
The program is designed for students looking towards a future in creative and cultural industries, and to continue their education in design, art, and academics as postgraduates. As a Media Studies graduate, you'll be equipped to work with still images, sound, moving images, digital animations, virtual and data worlds, simulations, and games. You'll also be adept at interface and interactive design, the application of encoded media practice, and the construction of networked environments and communities.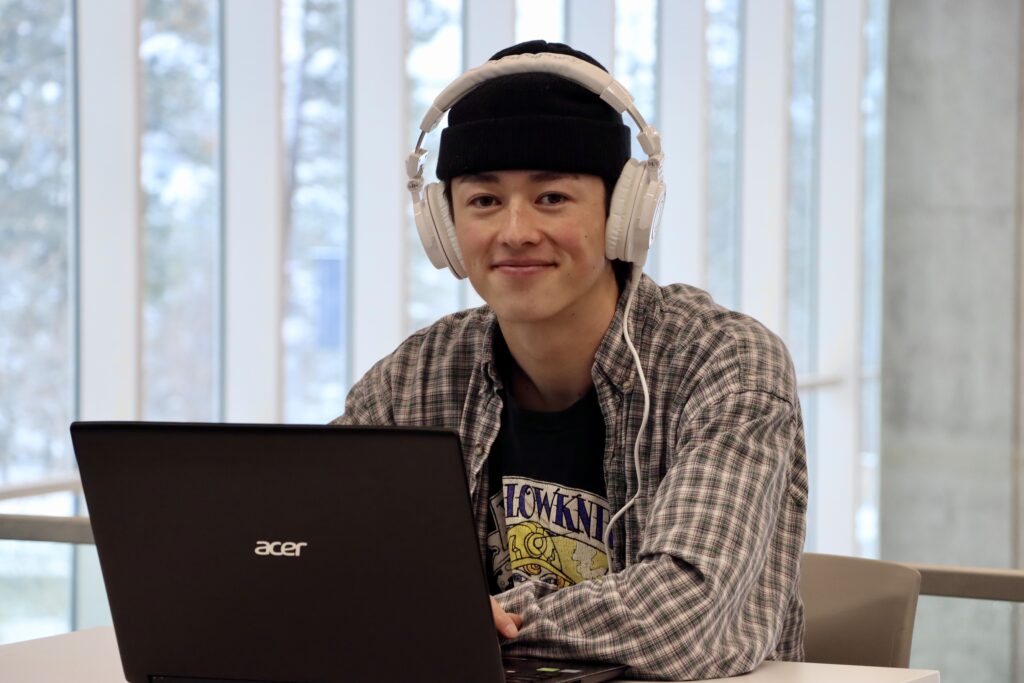 UBC stories

"[UBC Okanagan's Bachelor of Media Studies program is] a very interesting degree because it takes a lot of practices from visual arts and computer science and blends them together... it exposes you to so many different things and later it allows you to narrow things down and specialize in a certain digital field."

Kai H., BMS Read the full story
Program requirements
English-language requirements
English is the language of instruction at UBC. All prospective students must demonstrate English-language competency prior to admission. There are numerous ways to meet the English Language Admission Standard.
General admission requirements
IB Diploma Programme
Completed IB Diploma, including at least three Higher Level courses.
IB Certificate Courses
IB Certificate courses (Standard and Higher Level) may be used in an admissions average if you are graduating from a recognized high school curriculum that can be used as your basis of admission.
IB Math Applications and Interpretations SL, or IB Math Studies, do not satisfy the math requirement for admission to UBC's science-based programs, the Faculty of Management, the UBC Sauder School of Business, or the Vancouver School of Economics.
Degree-specific requirements:
Media Studies
No specific courses required beyond those needed for general admission
Portfolio submission
Letter of intent
Related courses
The following subject categories are particularly relevant for this degree. Consider taking courses in these areas in your junior year and senior year.
Language Arts
Mathematics and Computation
Social Studies
Visual and Performing Arts
Visit program website