Gain experience in the creation and critical dissection of media across forms, and its multifaceted influence on society, while becoming a member of a collaborative community of students, scholars, and creative professionals. This cohort-based interdisciplinary program includes a core curriculum of courses from across the Faculty of Arts and BMS-exclusive interdisciplinary MDIA courses, alongside media focus areas for you to specialize. The BMS provides the breadth and depth of skills, knowledge, and experience needed to thrive in rapidly-evolving media fields.
This program is also offered at UBC's
Okanagan Campus
Find out more
Why this program?
Collaborate with like-minded peers in coordinated classes with a specialized, dynamic cohort.
Build applicable skills through a curriculum that incorporates practical experience with theory and research.
Create public-facing media projects while gaining implementing professional skills working with community partners.
Visit program website
Campus: Vancouver
Faculty: Faculty of Arts
Degree: Bachelor of Media Studies
Length 4 yrs
Co-op Yes

You can combine your studies with full-time, paid work at top local and international organizations.

Honours No

You can study intense specialization in a single field.
With competencies in theory, research, and application, the Media Studies program prepares you for a rewarding and dynamic career in media, whether your aspirations are academically- or professionally-oriented. Dissecting how meaning is represented and mediated, the program's courses and expanded learning opportunities promote critical thinking, reflection, and analysis, equipping students to become socially engaged scholars and makers that use media to contribute to the greater good as creative agents of transformation.
Required courses include a purposeful disciplinary core covering a diverse range of media perspectives and methodologies, including:
Art History and Visual Art
Creative Writing
Journalism
Cinema Studies and Film Production
Computer Science
Information Studies
English and German Studies
The BMS bridges disciplinary boundaries in the classroom through its MDIA courses, most of which are exclusive to the program. With multiple expert instructors and professionals from the field teaching together, you and your cohort will engage in media production, critically investigating and applying your learning in an environment that models the collaborative environment of workplaces across the field.
In addition to required courses, you'll expand the depth of your knowledge and skills in one media studies area of focus, chosen between visual, narrative, and data. Starting in second year, these additional courses allow you to dive deeper into the theory and production of media—and how each informs the other—of your area of focus. In fourth year, you'll have the opportunity to enroll in a hands-on Digital Media project class at the Centre for Digital Media, and other course options available to Media Studies students.
Subject to an evaluation of your supplemental portfolio submission by an admissions committee, and competitive academic average, you can apply for entry to the four-year program direct from high school, or, with one year of postsecondary studies and prerequisite coursework completed, you may apply to transfer into the program for entry into the second-year cohort.
Experiential learning and research
Experiential learning is built into the Media Studies curriculum. Core courses each year include community-based components, where you'll partner with local organizations to execute media projects that implement classroom learning in real-world scenarios while benefiting the community. Expanded into a truly interdisciplinary environment, you'll also take courses under the MDIA subject code, which are specifically designed for Media Studies students to bridge knowledge from different disciplines and practice media prototyping and production for various audiences.
The Media Studies program structure facilitates your participation in relevant learning opportunities outside of the program. You'll have the opportunity to study abroad in third year or gain work experience through UBC's Work Learn and Co-op programs—even within the cohort-based model, term 2 of the third year is reserved so you can take advantage of the countless other experiences UBC has to offer. You'll have many opportunities inside and outside the classroom to work on projects that add to your portfolio, such as with the Ubyssey, UBC Vancouver's student newspaper, the student-published Beacon: Journal of Media Studies, the Media Studies Student Association, or with the 300+ student clubs at the University.
Send details
Life at UBC's Vancouver campus
The Bachelor of Media Studies program at UBC's Vancouver campus delivers course offerings taught by distinguished faculty across ten different disciplines. With a small cohort structure and low student-to-faculty ratios, you have the opportunity to form deep bonds with peers and connect with your mentors on a more personal level while building expertise in creative professional settings.
Find out more
Your future
The Media Studies program at UBC Vancouver is unique for its program structure that covers both a breadth and depth of relevant media topics, equipping students with concrete practical and collaborative skills as well as the theoretical knowledge and critical perspective that enable them to become ethical contributors and thrive both when they enter the workforce and throughout their career as the field demands shift.
Graduates are well-equipped to flourish in collaborative environments, facilitate project vision and management, and work with teams within and between individuals, organizations, and communities. The program opens the door to a broad range of future career possibilities as cultural technologists and impact producers, whether in communications, human–computer interaction, filmmaking, journalism, or beyond. Possibilities are as endless as the media themselves!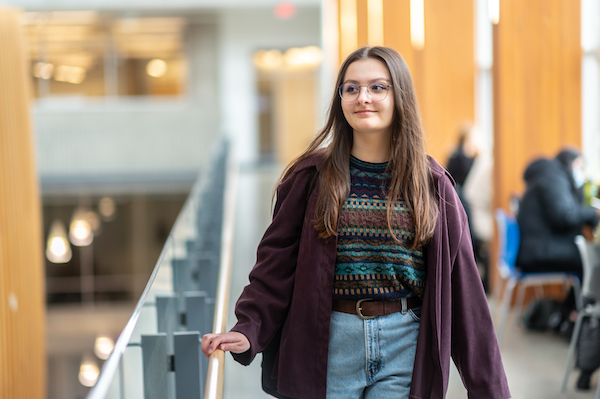 UBC stories

"The Media Studies community is a tight-knit group of friends, and I'm exposed to a lot of extremely creative people with an abundance of intriguing ideas and knowledge to share."

Jayden E., Bachelor of Media Studies Read the full story
Program requirements
English-language requirements
English is the language of instruction at UBC. All prospective students must demonstrate English-language competency prior to admission. There are numerous ways to meet the English Language Admission Standard.
General admission requirements
IB Diploma Programme
Completed IB Diploma, including at least three Higher Level courses.
IB Certificate Courses
IB Certificate courses (Standard and Higher Level) may be used in an admissions average if you are graduating from a recognized high school curriculum that can be used as your basis of admission.
IB Math Applications and Interpretations SL, or IB Math Studies, do not satisfy the math requirement for admission to UBC's science-based programs, the Faculty of Management, the UBC Sauder School of Business, or the Vancouver School of Economics.
Degree-specific requirements:
Media Studies
No specific courses required beyond those needed for general admission
Portfolio submission
Strongly recommended: IB Math Analysis and Approaches SL or HL, or IB Math Applications and Interpretations HL. (IB Math Applications and Interpretations SL, or IB Math Studies, are not acceptable.)
Related courses
The following subject categories are particularly relevant for this degree. Consider taking courses in these areas in your junior year and senior year.
Language Arts
Mathematics and Computation
Social Studies
Visual and Performing Arts
Visit program website