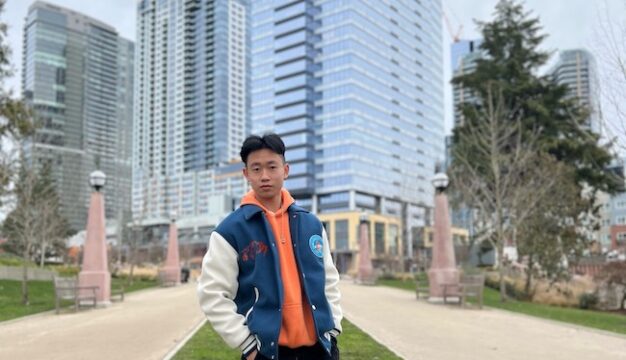 Starting university can be stressful. Often, you are moving to a new city, meeting all new people, learning how university classes and schedules work – and it can all be very overwhelming.
UBC Orientations helps to mitigate this stress by introducing students to the university a few days before your first classes start. Marvin, a first-year Bachelor of Management student at UBC Okanagan, loved his experience at Orientations and highly recommends it for all incoming students.
Jump Start – UBC Okanagan's multi-day on-campus orientation – was a chance to get to know the campus really quickly. Marvin met friends – friends who are still some of his best friends today – took part in the Big White hike, and got an early lead on how to prepare his schedule while balancing his social life.
UBC 101 helped Marvin get familiar with the various UBC websites that students need to know how to use and taught him about all of the campus amenities that are available to students.
Both these Orientations events helped prepare him for his first year as a UBC student.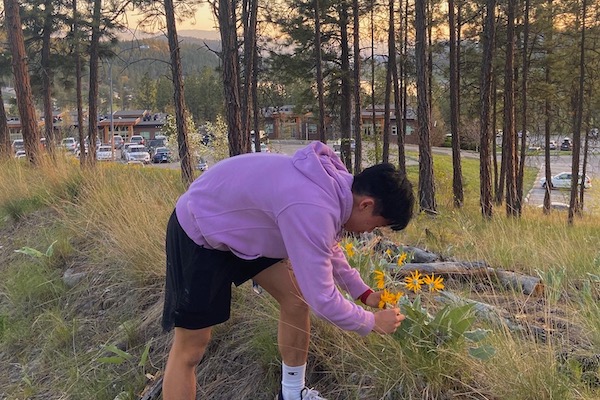 1. Why did you choose to accept your offer to UBC?
Because of the strong sense of community and cultural variety that I had heard about from other students who attended the UBC Okanagan Campus, I decided to enrol here. I was drawn to UBC because it offers excellent resources to help you put yourself up for success.
2. Why did you choose the Bachelor of Management program? What attracted you to the program and what has been your experience so far?
I have always been interested in the business route all my life. I really wanted to indulge my studies and learn more about being in business which is why I chose the Bachelor of Management program. Being in this program has gifted me the experience of surrounding myself with a community of students from around the world. It's been a welcoming feeling since everyone is kind-hearted and helps one another out.
3. You took part in Jump Start. How did you find your experience?
I loved my experience being in Jump Start. Being surrounded with possible classmates and creating inseparable bonds and long-lasting fun memories was my largest take-away. Being a part of Jump Start allowed me to adjust and figure out the campus very quickly. I would highly recommend joining Jump Start for all incoming students.
4. How did Jump Start help you make friends before school began?
In our groups at Jump Start we did many team activities that made it easy to communicate with fellow students. It was also easy to approach people since they were just as lost as me and we would slowly figure things out together. Currently my friend group that I study and hang out with are students from Jump Start and I can confidently say they are my strongest and best friends.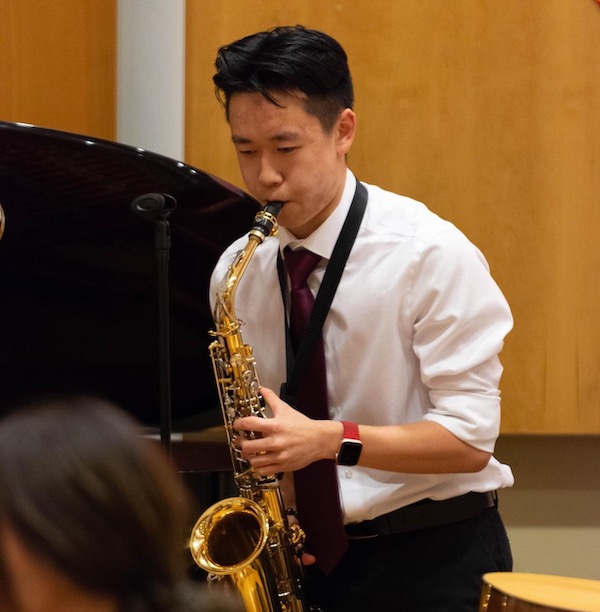 5. Can you talk a bit about what you liked about your Jump Start learning community?
Jump Start was one of the warmest feelings I've experienced. Every day was filled with exciting events that allowed me to get closer with my group mates. My well-organized orientation leaders, with their advice and sharing their past university experiences, helped make the transition less frightening. I still hangout with the friends I made at Jump Start today.
 6. What was your favourite event or session?
One of my favourite events was Big White. It was a way for me to get to know people outside my faculty and have a healthy conversation with them while hiking down Big White. The memories of having lunch and laughing, taking group photos, as well as the sleepy bus ride back were core memories during Jump Start.
7. What was most useful to you about meeting your professors and learning more about your faculty during Jump Start?
Meeting my professors during Jump Start gave me an early lead on how to prepare my schedule as well as how to balance my social life. The change was definitely different than high school. However, knowing how some of the classes were going to go, it made me feel more relieved and less anxious.
 8. How did Jump Start help you transition into university life?
Jump Start allowed me to get to know the campus before school even started. It also taught me about the city life surrounding campus, and where to shop for essentials like groceries. I also had no trouble finding classes because of the campus tour.
9. How did your UBC 101 orientation help you prepare for UBCO?
UBC 101 allowed me to familiarize myself with how to use Canvas as well as navigating the UBC websites.
10. What was the most useful part of the UBC 101 orientation?
The campus assistance and assistance module were quite beneficial. I learned about all of the campus amenities, such as wellness, mental health services, safety, and others. All of this information was very useful.