Before and after you apply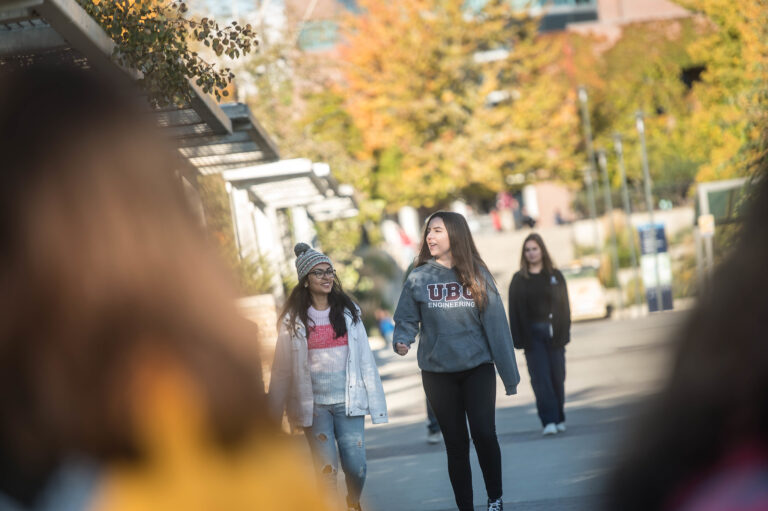 Future Global Leaders
If you're a high school student aged 15 to 18, you can get a head start on your academic goals by taking part in the UBC Future Global Leaders program. During each 10-week online course, you'll explore your academic interests with a top-tier university, try a popular university course without the stress of exams, and make friends from around the world. These pre-university courses are a great way to work out what your passions are while you're still in high school, and prepare yourself for success at university and beyond.
Who can attend:
Students from 15 to 18 who have completed Grade 10 or equivalent. We suggest that you have a grade point average of 78% or letter grade B or higher, or a minimum IB final grade of 5. Find out more information about eligibility.
When:
Summer (July to August) or fall (September to December)
How to register:
Check out our blog post for more information and registration instructions
---
Virtual Open House
Join us online for UBC's virtual open house. During this multi-day event, you'll enjoy a series of live video presentations as well as on-demand content you can watch at your own pace, and your can ask your questions to UBC advisors using live chat.
As part of the event, you'll discover how to apply to UBC and what the admission requirements are, learn more about our undergraduate programs, find out about the learning opportunities available, and get a head start on your financial planning. You'll leave the event prepared to submit a successful application to UBC.
Who can attend:
International students and Canadians studying abroad
When:
Mid-fall
---
Virtual US Thanksgiving Event
If you're a US student who is unable to make it to campus, join us online for our virtual US Thanksgiving event. You'll connect with current students, staff, and advisors to learn about undergraduate academic programs, admissions information, scholarship opportunities, and more. Take part in a live virtual campus tour of both UBC Okanagan and UBC Vancouver, ask your questions to a student panel with ambassadors from both campuses, and enjoy live presentations to help you learn more about UBC.
Who can attend:
Applicants and prospective students from the USA
When:
November 2022
---
Experience UBC Okanagan
If you live in the Okanagan Valley, we're excited to invite you to visit! As part of the Experience UBC Okanagan event, we'll arrange your transport to get to campus. When you get here, you'll enjoy a full day of programming to help you learn more about the unique programs available at UBC Okanagan, discover the best places on campus, and find out what makes this location such a vibrant place to live, play, and study.
Who can attend:
Prospective students who live in the Okanagan Valley
When:
February