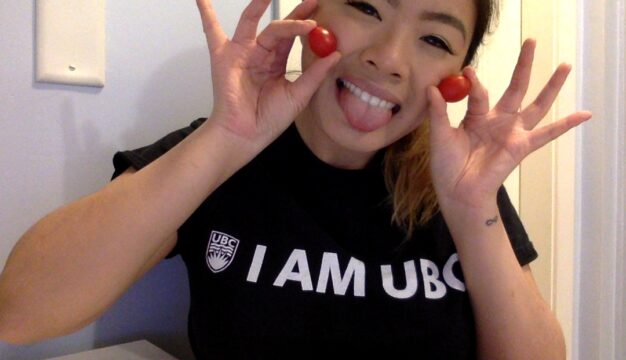 Lucy chose Dietetics because she wanted to make a difference to people's health.
Lucy started her time at UBC in the Science Faculty, before realizing that a degree in the Land and Food Systems Faculty better matched her goals. As well as working on ways to prevent cardiovascular disease and diabetes through studying the Western diet, she found that she was able to learn about social justice issues, psychology, anthropology, and more as part of her program. Currently the president of Nutrikids – a volunteer-run organization that delivers workshops on nutrition to elementary schools – she's also excelling in her degree, enjoying classes that have taken her on field trips to help people on Galiano Island as well as those in the Vancouver community.
What was your journey to UBC from high school?
I always grew up knowing that I wanted to stay close to my family. My parents came from Vietnam and most of their family are still there, so I didn't want to leave them behind in a new country. With this sense of responsibility, I knew I wanted to stay in Vancouver. In elementary and high school I heard about UBC being a prestigious school, and I really never expected to end up here! But through a lot of support, luck, and hard work, I was able to get into my dream school and stay close to home.
You started off in the Science Faculty at UBC. Why did you switch to Land and Food Systems?
When I was younger, I would watch a lot of documentaries on TV about the increased rates of cardiovascular disease and diabetes, and how the Western diet may contribute to it. I became really invested in preventative health through food, and so I thought that the only path to do this was to be a doctor. When applying to UBC, in my head it was either Arts, Science, Engineering, or Business, and nothing in between – hence why I started off in the Faculty of Science. Luckily, I took a Nutrition elective in my first year which showed me everything in Land and Food Systems, and what it means to be a dietitian – and it was exactly what I wanted to do my whole life! Once I entered the Land and Food Systems Faculty, I realized that I would not only learn about nutrition here, but also other perspectives that enrich my education such as social justice issues, psychology, anthropology, and more.
You're studying the Dietetics program. What attracted you to that in particular?
Fun fact – UBC is the only school in British Columbia that allows you to be a Registered Dietitian! This is a big reason why I chose UBC for dietetics, but also the program itself has been really fulfilling for me. It has so many great classes with hands-on experiences (including hospital visits, a food service management project, food modifications for swallowing difficulties, and more). One of my favourites is Food Theory Applications. We learned about food science and why food tastes, looks, smells, and feels the way it does, and we actually cooked together and learned about the culture of food. It was such a fun course but also one that taught me a lot about why food is so important to different cultures, and how I can incorporate that in my future dietetics practice.
What's the best part about your program?
The best part is the support system that I have. The dietetics major is a very small cohort (less than 40 people), so the entire group of classmates end up being really close to each other. This fosters a group of amazing friends. They've helped me through the difficult times of COVID-19, as well as being great people to fall back on whenever I need emotional support. Not only am I close to my classmates, but the professors and faculty members of dietetics are highly invested in our wellbeing and know us all individually. When we have feedback to give, they are receptive and empathetic.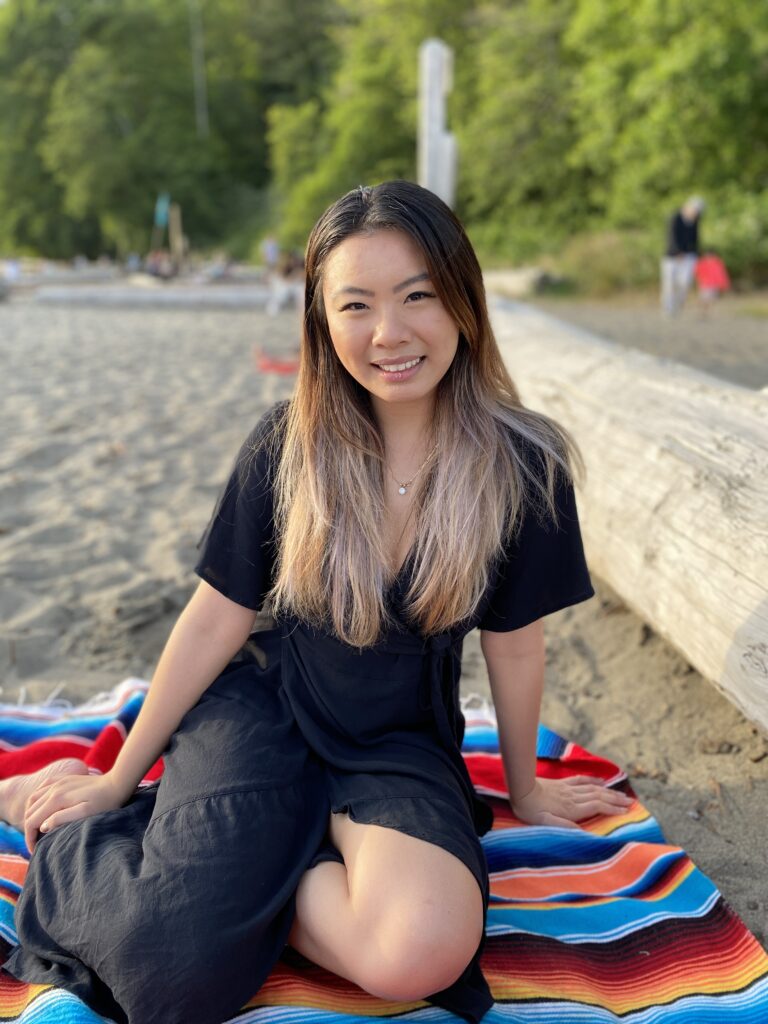 What do you think is unique about learning in the Land and Food Systems Faculty?
Many courses in the Land and Food Systems Faculty have elements of community-based learning that connect to real-world problems. This means that as part of our programs, we get hands-on experience partnering with local communities. As someone who strives to contribute and help others, it is so rewarding to be able to do this for academic credit. For example, for a course in my second year, I completed a food literacy workshop in an elementary school, focusing on the agriculture, food science, and nutrition of bread. In my third year, I was able to go to Galiano Island with my group and create nutrition labels that would be visually helpful for seniors there. Both of these are mandatory courses for Land and Food Systems students, so contributing to the community is built into our degree. There are even more courses specific to each major which allow for community contributions and connections as well! I could go on forever about this.
Land and Food Systems unofficially known as the "friendly Faculty" on campus. Would you agree?
The students in the Land and Food Systems Faculty are really socially aware, inclusive, and empathetic. It's so easy to walk up to a stranger and become their friend. The staff (especially Student Services and the Learning Centre) are incredibly helpful and invested in the wellbeing and future of the students in Land and Food Systems. The Dean, Rickey Yada, is amazingly open and will stop to have a conversation with you at any time in the middle of his busy schedule. The faculty members and professors of Land and Food Systems often encourage student participation and are very receptive to feedback from students. Overall, the Faculty is a place where it's easy to feel at home.
Can you talk about a particular cause or social issue that you're passionate about which your degree is helping you to address?
I am very passionate about dismantling diet culture and body image expectations. In all areas of my extracurricular activities, I always try to incorporate some way to improve healthy eating relationships. For example, I am currently the president of Nutrikids, a volunteer-run organization (with about 100 volunteers) that delivers nutrition workshops to elementary schools across the Lower Mainland. Part of my role is to mentor UBC volunteers in using appropriate language when talking to children about food to promote positive eating relationships rather than restrictive and potentially harmful relationships. My degree has exposed to me to a lot of different research and statistics on how eating disorders disproportionately affect adolescents, as well as the health impacts of eating disorders and disordered eating. I've learned about how to critically evaluate a fad or marketing ploy and delve into the research to see whether they are effective or not (hint – more often than not they're ineffective)!
In your opinion, what makes Land and Food Systems stand out? 
From my own experience, I know I started off really nervous about making friends, especially because I'm a commuter. However, in my experience in Land and Food Systems, it was so easy! Because all the classes are smaller, I see the same familiar faces over and over again. We also have two main buildings, and there are a lot of study and hang-out spaces where I can just sit at a random table and meet new people. There's also a ton of free or really cheap events hosted by the Land and Food Systems undergraduate society where you can make friends easily! It's my home away from home.
What would you say to prospective students who are considering applying to a Land and Food Systems degree?
Are you interested in a Bachelor of Science degree with a social focus that includes food? Do you enjoy having your current opinions and knowledge challenged? Is it important to you to contribute to your community as a part of your future? Do you learn best with hands-on and experiential learning? Are you curious about fixing social justice issues from a wide variety of different perspectives? Do you prefer smaller group interactions rather than large? If so, I would highly recommend exploring your options in the Land and Food Faculty!