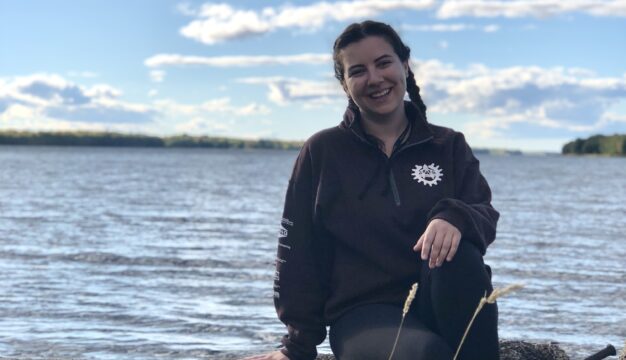 Kaila wanted to come UBC Okanagan for its world-class academic reputation, exceptional undergraduate research opportunities, and beautiful location.
Like many students in the campus's tight-knit community, she continues to give back to those around her. Alongside her studies, Kaila volunteers her time speaking with middle- and high-school female students to encourage them to pursue engineering, and to increase diversity and inclusion in the discipline. Kaila's time at UBC Okanagan has taken her to national and international conferences in locations such as Santiago, Chile, and she is excited for what the future holds when she graduates with her UBC degree.
Why did you choose UBC?
I wanted the opportunity to study at a world class institution, while also being able to stay close to home. As I am pursuing Engineering, I wanted my degree to come from somewhere that is highly respected in the scientific community. Because I was always seeing and hearing about research and studies coming from UBC in the news, it was a good indication that I would be learning from and working with the best. I chose the Okanagan campus in particular due to the smaller class sizes, the accessibility of professors and undergraduate research opportunities, and the beautiful environment that the campus is located in.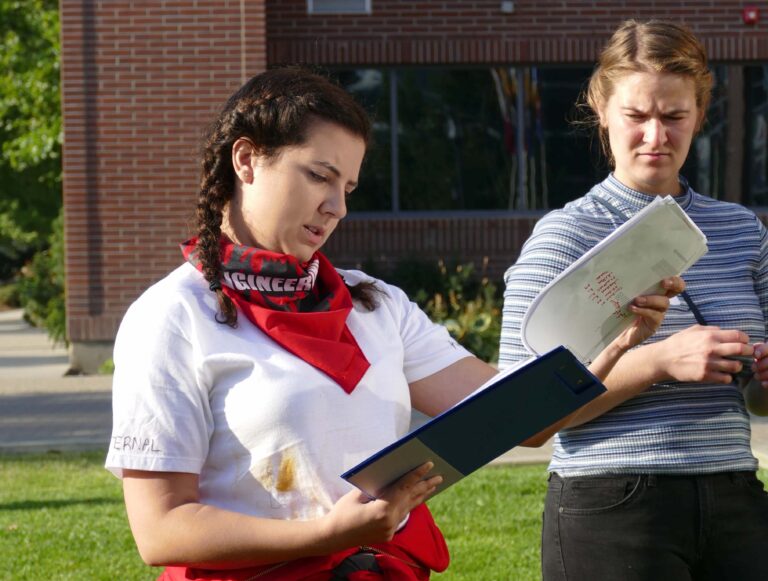 How did the UBC community make you feel welcome?
There is always someone whose job is to support you every step of the way. There are resident advisors who are senior students living with you on campus that can help you figure out what's best to eat or do on campus or in the city, as well as academic advisors, and counsellors. Even the professors come to be quite close with all their students. Everyone only wants the best for you and wants to see you succeed, and will go out of their way to help with anything if you ask for it.
When you're not studying, what's the best thing to do on campus and in Kelowna?
On campus, I love grabbing a table in the Engineering, Management, and Education building with some friends to study, or just hang out between classes. In Kelowna the walk along the water downtown is always beautiful year-round, and in the winter, skating outdoors at Stuart Park is always a must-do!
Have you participated in a work experience, volunteering, or study abroad opportunity through UBC? If so, how have they contributed to your experience?
I was able to volunteer through a number of clubs and organizations on campus, as well as doing some undergraduate research in an engineering lab. These experiences changed my life forever; I met students from across Canada through national conferences, as well as internationally when I was chosen by the Engineering society to be one of a group of students presenting at a conference in Santiago, Chile. I have also been able to speak with middle- and high-school female students through outreach events to encourage them to pursue engineering. Hearing them say they want to be an engineer one day because of those events and initiatives is extremely encouraging, and leaves me looking forward to the future for females in Engineering.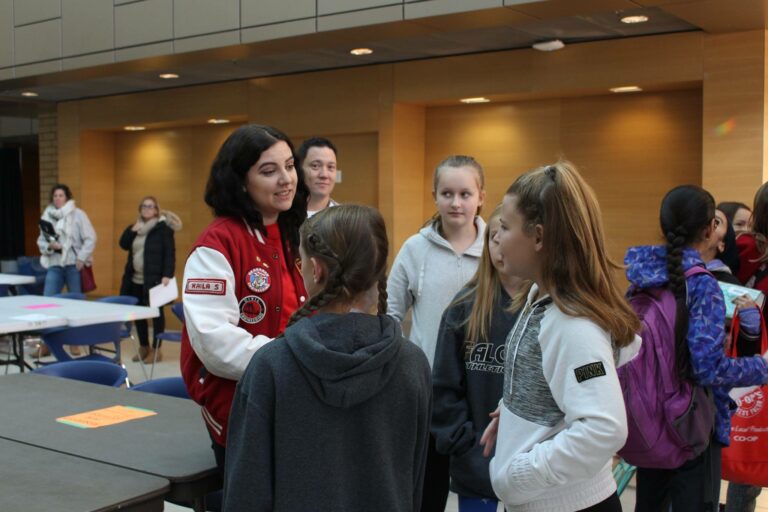 What would you say to prospective students who are considering attending UBC?
I can't stress enough the opportunities I have been given that I wouldn't have had elsewhere. UBC is a place of growth and learning, and if you believe in yourself and put the effort in, anything is possible with all the resources, experiences, and knowledge UBC has to offer. UBC will continue to amaze you each and every day.