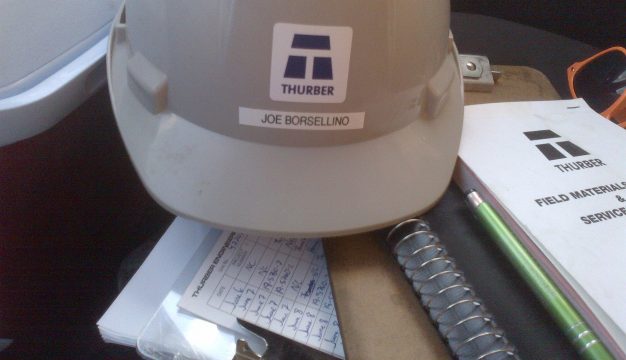 What do you want to get out of your university experience? A degree? A direction in life? Work experience? Well, you can have it all. Just ask Joseph, a Civil Engineering student who joined the Engineering Co-op and built a strong resume, earned school credit, got to travel to new places, and had a well-paying job – all while working on his undergraduate degree.
"As a Field Technician for Thurber Engineering in Fort McMurray, Alberta, I was responsible for laboratory- and field-testing soil, asphalt, and concrete. In the field I would travel to construction sites across the Fort McMurray region and the Athabasca Oil Sands to perform quality control/quality assurance testing. On site, I would meet with the project engineer or superintendent to discuss project specifications for the materials I was testing."
Apart from money, school credit, work experience, and travel, Co-op has other less tangible advantages. "Co-op gives you the chance to try out life in the real world working a full-time job related to your field of study. It is a great way to determine what you want to do when you graduate because you get to try out a couple different positions and companies to figure out what you like and dislike. I would definitely recommend co-op to everyone."
So what made Joey, who hails from Hamilton, Ontario, choose UBC?
"I knew UBC has a strong Civil Engineering program and is a world leader in earthquake engineering research. Also I was aware of the well-developed Engineering Co-op Program here. However, what really made me accept my offer of admission was visiting the campus after months of begging my dad to fly to Vancouver for a campus tour; the stunning campus just felt like it could be home."