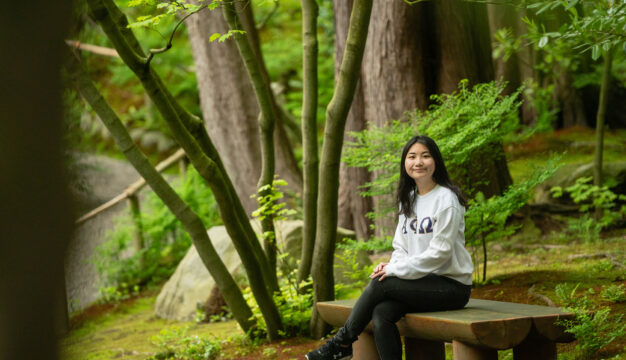 Alicia Margono discovered a range of extracurricular activities at UBC after leaving her home country of Indonesia.
An excellent writer who chose to major in Psychology and International Relations, Alicia landed Co-op internships at organizations including Fortune 500 companies and small publishing houses. Now in her fifth year at UBC, she's presented at international conferences, organized a campus-wide night market, written speeches for UBC's president, and helped lead a co-ed sorority.
Why did you choose UBC, and how did you decide on your program?
My cousin is a UBC graduate, and I'd visited ten years prior.
I entered thinking I'd go into creative writing, as I'd always loved to write. But I was interested in exploring, so I took the Coordinated Arts Program (CAP), which offers a pre-structured timetable of courses that you take with the same group of people. That led to me studying more Psychology courses and electives. I declared it as a major, and in late second year, I also met most of the prerequisites for an International Relations major and applied to the program. Arts Advising informed me that I could keep my disciplines as a double major and minor, since I had almost completed Psychology and Creative Writing.
What's the best part about your program? 
My courses are fairly diverse in nature, and I've had some cool experiences. My Southeast Asian Politics class hosted a Malaysian prince once. My children's writing class took a field trip to the Vancouver Writers Festival, where I later worked in my Co-op term at Harbour Publishing. And a music class I took the summer of my first year had us attend a Brahms concert, which I greatly enjoyed as I've had ten years or so of piano training.
UBC has helped provide me with a safe space to grow, learn and explore.
As well as your academics, you've taken part in a number of internships with big companies while studying at UBC as part of the Co-op program. What did you work on?
I worked at Bukalapak, which is one of the top three e-commerce unicorns in Indonesia. I was involved in campaign management and analyzing consumer behavior and market conditions. Along with previous internships in the Salim Group conglomerate and IPH Schools, I've completed half my apprenticeships in Indonesia.
My first Co-op was during the summer of 2018 at RBC Toronto. It was the first time I'd been to the city. I had a supportive, fun team, and a great experience at a Fortune 500 company. I was also able to meet communities that I'd not personally known, but were connected to the Vancouver ones. (Mainly, two large Indonesian communities. We are everywhere.)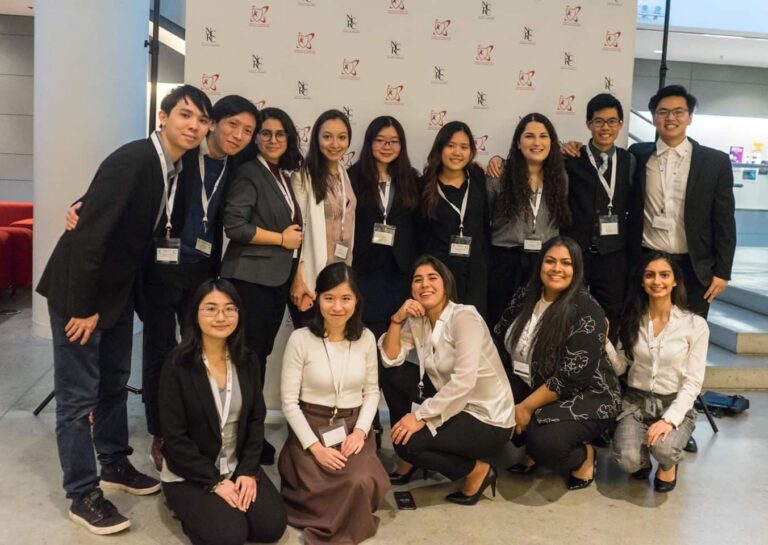 You also worked at smaller organizations. Can you describe that experience?
One of the most enjoyable roles I've had is at Harbour Publishing. I stayed on the beautiful Sunshine Coast – I relocated for all my internships except the Office of the President position – and had a great deal of fun. Never having lived in a small town or worked in such a small office before, the Co-op was homey and peaceful – a pleasant change of pace from nonstop city life. I learned to create and publish several ads and articles, and it was exciting to see my work in publications such as the Globe and Mail and Harbour Spiel.
One memorable experience: throughout my term, there was a bear that kept coming to the office. I spent the whole term trying to catch a glimpse since it was always gone by the time I'd left. My final week, I finally saw the bear when he came by to raid our Christmas party supplies – a cub about a year old, who was quite friendly with people and had a preference for Lindt chocolate. It was a fun term.
If you decide to come here, take advantage of the opportunities available.
You've also worked as a research assistant at UBC as well as a communications assistant in the office of the president and vice-chancellor. What did you learn in those roles?
I was happy to see the launch of UBC: The Next Century at the UBC Bookstore and Indigo branches. I worked as proofreader and photographer in the six-month project, and it was gratifying to see my name in the acknowledgements.
I also got chance to draft several of President Ono's communications pieces, such as his TEDx speech, op-ed for the Vancouver Sun, newsletters to the Boards of Governors and Trade, and blog and social media posts. I had a few perks, such as a free ticket to the Connect series. It was a very fun term. My supervisor was also very accommodating, as I worked part time and different shifts, and had to be out of town on several occasions.
Do you belong to any other teams, groups or clubs on campus?
I'm the president of PRINT Arts and Crafts, a crafts club that focuses on collaborations and allowing students a funded platform to de-stress. The club was solely responsible for organizing the UBC Night Market in 2017, which was attended by over 1,000 students and 40 clubs. The highlight of our year was to be featured in UBC: The Next Century.
I was also involved in the Alpha Phi Omega co-ed sorority for a couple years. I was the associate vice president of finance, and dealt with fundraising and merchandise. It was fun to get the merchandise – sweaters with the logo, hats, duffel bags, and more. I really felt like I was part of something.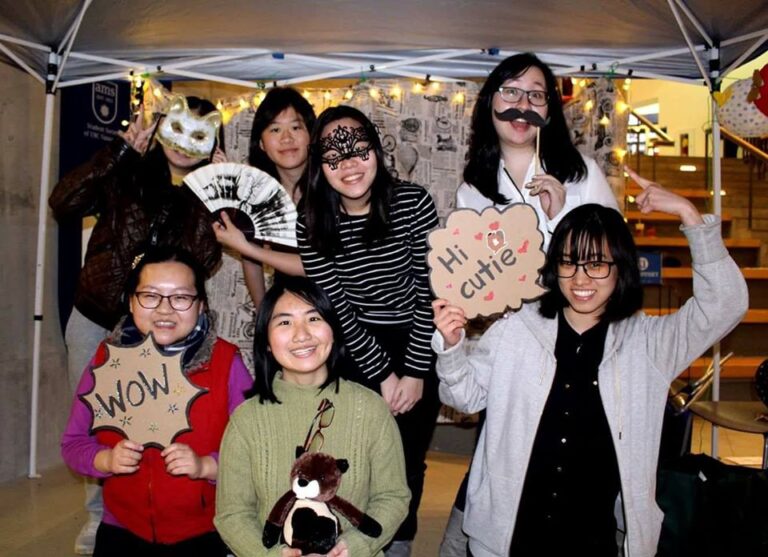 What would you say to prospective students who are considering attending UBC?
UBC has helped provide me with a safe space to grow, learn and explore. It has a unique openness to progress, and it constantly moves forward to better itself – even twenty or so years ago, it wasn't as renowned as it is now. If you decide to come here, take advantage of the opportunities available, and most importantly find a good community that you can trust to help you in tough times. Regrets come with university life, but so does a great deal of growth and experience. Have fun – you'll enjoy your time here!