Welcome events
Get excited for what's sure to be an amazing year by attending one of our upcoming welcome events. This is the perfect time to learn more about UBC and meet some future peers.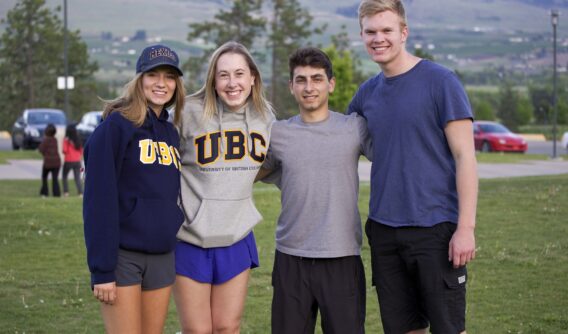 Spring
UBC Welcomes You
UBC Welcomes You is a one-hour online event to congratulate those who received a first-round offer of admission to UBC's Okanagan campus. You'll celebrate with current students from both campuses, have the chance to win prizes, and hear from some of UBC's top students including our Loran Scholars.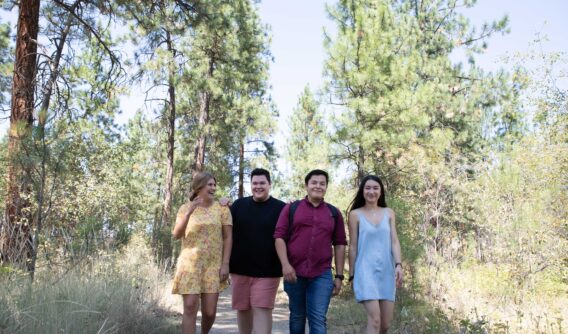 Spring
Indigenous Welcome
If you are a First Nations, Métis, or an Inuit high school student in Canada, the Indigenous Welcome is your chance to visit campus and connect with the Indigenous community before classes start. You'll get advice on transitioning to university, and connect with current students in your faculty who can share helpful tips.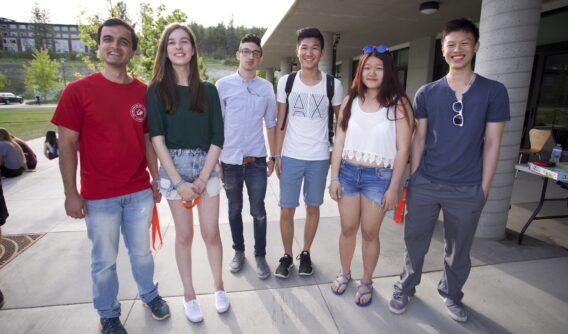 Spring
Destination UBC
Destination UBC is a full-day informational event on our Okanagan campus where you'll get your questions answered, connect with the UBC community, and start preparing for life as a UBC student before you arrive in the fall.