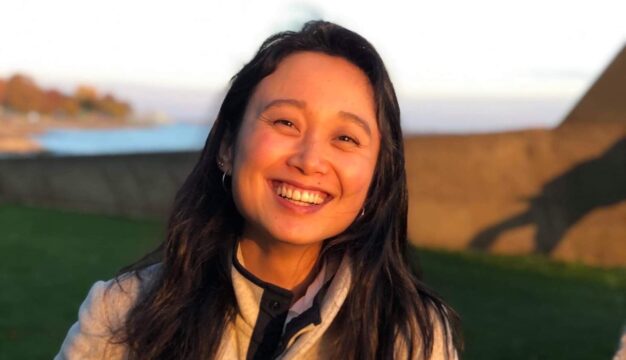 Brenna always thinks fondly of her time in the Faculty of Land and Food Systems.
As well as a solid grounding in systems-based thinking and science, she took advantage of the many exciting opportunities as part of her Nutritional Sciences degree, including attending classes as diverse as Psychology and Classical Studies. Despite excelling academically, what stands out most strongly are the friendships and connections she made during her undergraduate degree as part of such a tight-knit Faculty. Now about to begin her clerkship at Queen's University medical school, her foundation at UBC has helped her on her journey to becoming a doctor, and find her speciality.
What attracted you to the Faculty of Land and Food Systems?
Back when I was applying to undergraduate programs, I was 110% set on pursuing a career in Dietetics and sent in an application to several universities in Canada. However, it was pretty clear during the entire process that studying in the Faculty of Land and Food Systems at UBC was a favourite far and beyond others – in part because of the small size, the beautiful campus, and the inclusion of the practicum in the final year of the Dietetics program. And I must admit that a big influence was the exciting prospect of living in a new and gorgeous city.
Which program did you choose, and why?
During my first couple of years as a general Food, Nutrition, and Health student, I realized that my interests didn't actually lie in Dietetics. I applied anyways – perhaps unsurprisingly, I did not get in.
At the same time, I also applied to the International Nutrition program and was accepted (note: this program is no longer offered), but I switched into Nutritional Sciences in my fourth year. I hope this assures students that changing programs for whatever reason throughout your time at university is more than okay. I also want to emphasize that 'failure' is not only common, but can direct you towards a path better aligned with your passions.
What was the best part about studying Nutritional Sciences?
There were many, many invaluable aspects of being a Nutritional Sciences student in the academic sense: there really is something special about the moment you realize you've actually learned a substantial amount of material and can speak confidently about a number of nutrition issues. However, when I think fondly of my time in the Faculty of Land and Food Systems, it does boil down to the small moments throughout my degree that made me feel so appreciative to be there. Studying in the Agora Café (a Faculty favourite), eating one of those famous granola bars, stopping every so often to say hi to your friends and classmates – those sort of moments were quite special.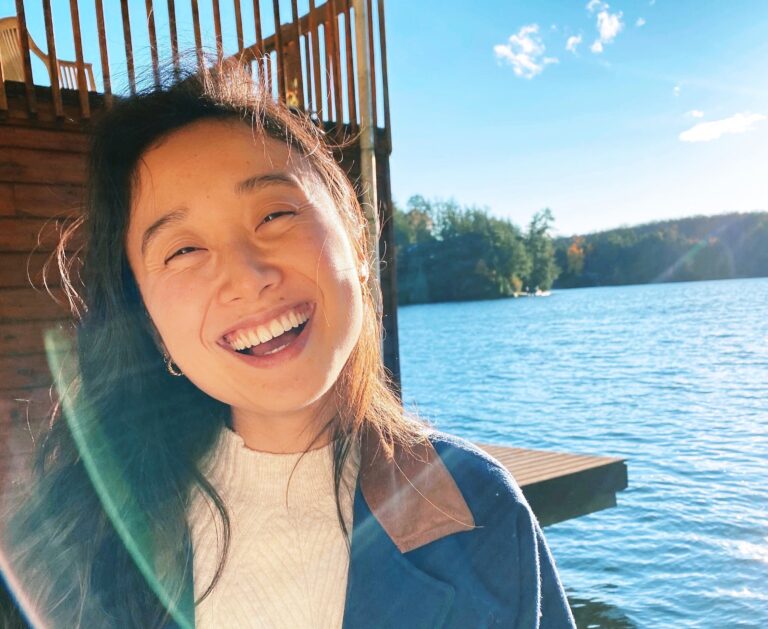 You're now in your second year of medical school at Queen's University. How has your UBC degree in the Faculty of Land and Food Systems prepared you for that choice?
There are countless paths that lead towards being a physician and none are better than the others – however, studying Nutritional Sciences at UBC was perfect for me. The structure of the first two years in the program allowed me to complete the Biology, Chemistry, and Physics courses necessary for a solid science foundation.
There was also enough flexibility in the degree to take other interesting courses like Psychology and Classical Studies that also helped me not only in the admission process into medical school (e.g. the MCAT) but also in the medical curriculum as well. Most specifically, the Faculty of Land and Food Systems gave me many opportunities to work on collaboration, leadership, and problem-solving – important attributes for a medical student.
There are so many remarkable opportunities available in the Faculty of Land and Food Systems – I was grateful to be able to take advantage of a few of them.
How does the area of medicine you want to specialize in relate to your Nutritional Sciences degree at UBC?
There have been a number of specialties that have piqued my interest, ranging from Psychiatry to Hematology to Public Health and Pediatrics. However, I keep on getting drawn back into going into Family Medicine time and time again. Being able to see patients in the long-term, dealing with a variety of health issues, and being the first point of care for my community – those aspects really tickle my funny bone (note: not a real bone). Considering that much of Family Medicine is about preventative care (which of course includes a nutritious diet among other things), I'm not wholly surprised that this specialty appeals to me. In the same way that my Nutritional Sciences degree often highlighted looking at the underlying causes behind a food systems issue, I believe that approach is crucial in situations where a patient is visiting their primary care physician.
Can you talk about a cause or social issue that your Faculty of Land and Food Systems degree has helped you to address?
The focus on systems-based learning was consistently emphasized throughout my degree, including looking at the underlying causes of poor health and food insecurity. Thus, my Nutritional Sciences degree helped cultivate an interest in understanding the social determinants of health – those are aspects such as poverty, gender inequality, and education, that contribute to a person's health and wellbeing. Even years later as I'm in medical school, those issues motivate my learning and research – for example I'm currently working on a project examining the effects of food insecurity on pediatric behavioural development during COVID-19.
I would say that studying at UBC encouraged a strong sense of curiosity and eagerness for learning.
What opportunities did your Nutritional Sciences degree open up for you?
There are so many remarkable opportunities available in the Faculty of Land and Food Systems – I was grateful to be able to take advantage of a few of them. I completed a directed studies course in managing a community garden, and that love for gardening renews every spring. I was also able to work as a teaching assistant in a couple of courses, which was an invaluable experience. It really sparked a passion for teaching and made me eager to be involved in the academic side of medicine down the road. The most important opportunity coming out of my degree is creating lifelong connections with others who are also interested in healthcare – I hope to work with many of them in the future.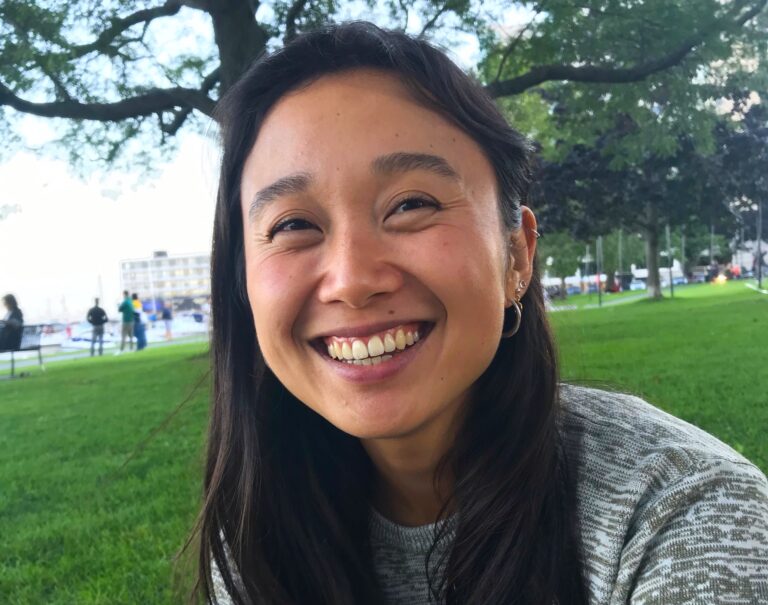 What's next for you?
I'm very excited to start clerkship next year – that's when medical students start working in hospitals and clinics and really hone what they want to specialize in. It's been a couple years since I've set foot on the West Coast and would love to eventually come back to Vancouver for my Family Medicine residency. Outside of medicine – because yes, it is both possible and necessary for me to have an 'outside of medicine' – I'm hoping to eventually travel to Hawaii, finally grow a successful batch of eggplants, and adopt a couple of Bernedoodles with my girlfriend.
What would you say to prospective students who are considering applying to a Faculty of Land and Food Systems degree?
Really consider the benefits of studying in a smaller Faculty! You truly will have more opportunities for learning inside and outside of the classroom. I especially want to highlight the importance of being around peers who support you during difficult times, as it can really make a big difference for your mental wellbeing. There's something special about being around so many other students who are just as interested in a healthy land and food system as you are. You feel more connected with what you're studying.
What was the best part about studying at UBC?
I found UBC to be a very inspiring place to be. The campus is incredibly beautiful and calming – even a quick walk around would improve my mood. There are so many places to explore – the Nitobe Memorial Garden, the Anthropology Museum, and the UBC Farm to name a few. You are also surrounded by people – both students and faculty – who are passionate about a variety of fields and are doing amazing work in them. Above all, I would say that studying at UBC encouraged a strong sense of curiosity and eagerness for learning.