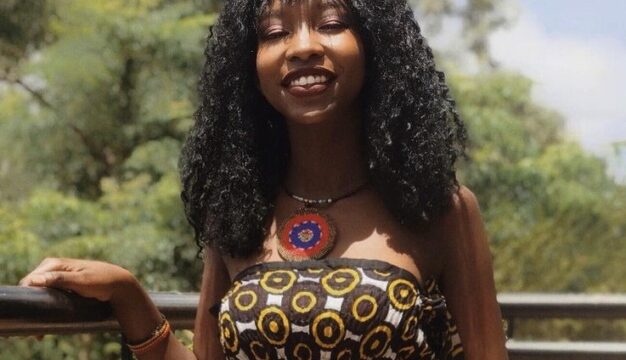 Elma knew that she wanted to go to university outside of her home country.
Originally from Nairobi in Kenya, she applied to a number of top universities. In the end, she chose Canada for its welcoming society and global reputation, and UBC for its outstanding natural beauty and dedication to environmentalism. Now in her second year of her Economics degree, Elma has co-founded a new club on campus named Young Black Professionals – a society that empowers Black students at UBC by improving careers, education, and access to education – and is developing the skills to create large-scale economic change in developing nations.
You're originally from Nairobi, Kenya. What attracted you to UBC?
One of UBC's representatives visited our school, and by that time my sister was already enrolled at the university, so I was knowledgeable about UBC. I wanted to study in Canada because it's welcoming to international students, which made it my top destination. I was admitted to the top universities, but I chose to enroll at UBC because of its dedication to environmental sustainability, and its location.
Why did you choose the Vancouver campus?
I am naturally outgoing and explorative, and I wanted to be in a place that complimented that. Vancouver is breathtaking, and I was set on experiencing the versatility it offers.
As an international student, how did you find settling into life at UBC and in Canada?
I settled in quite well. My sociable personality helped me connect with other students, and having my sister around made me feel secure. It makes a difference to have someone who can guide you in an unfamiliar place. My Resident Advisor also made me feel welcomed, and I knew I could rely on her too.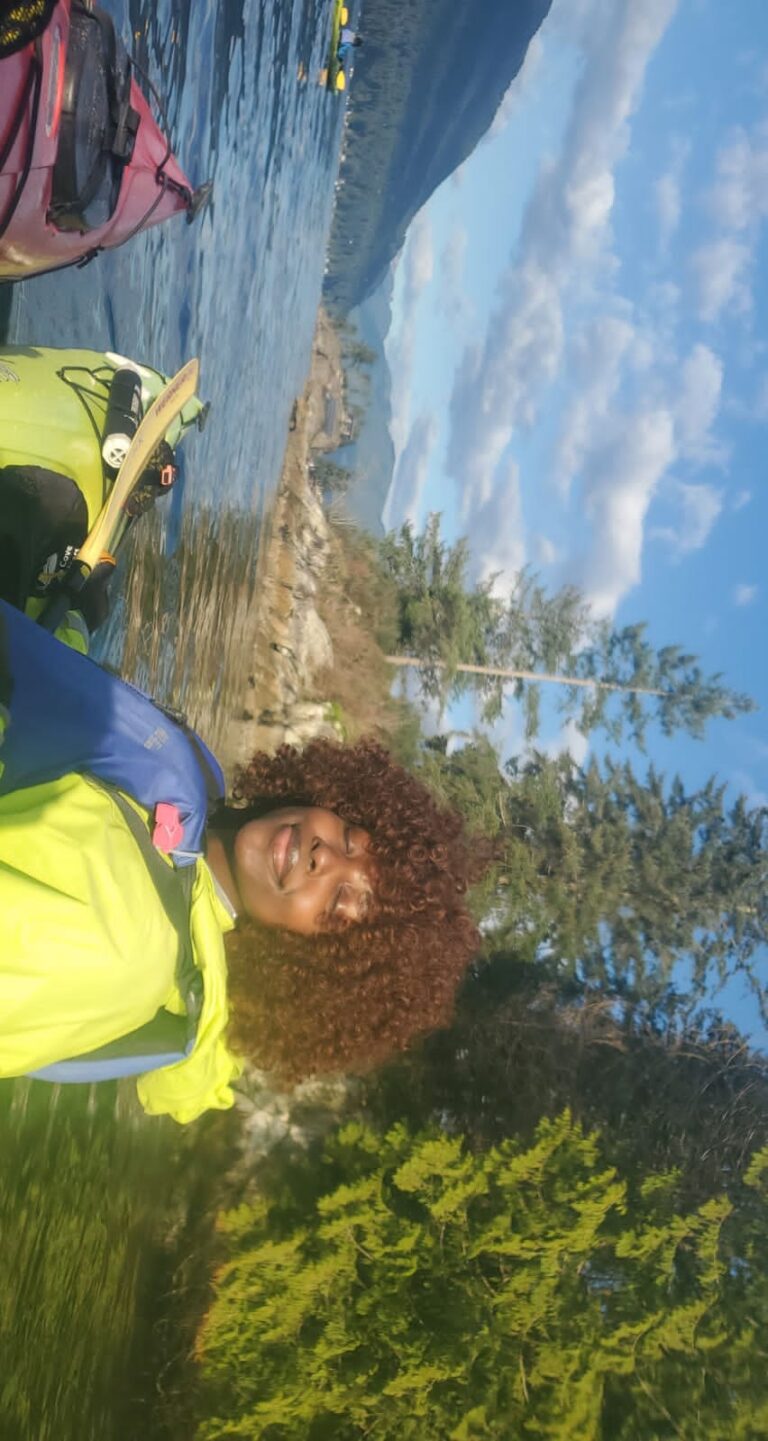 Were there any services or orientations that you found particularly useful for settling in?
I was part of the Jumpstart orientation. It really helped me navigate the campus, connected me to resources, and was overall a great way to meet people and make friends. I definitely recommend the program to any prospective international student.
You're studying the Economics and Master of Management dual degree. Why did you choose that?
I am passionate about finding ways to incorporate sustainable practices in economic growth and development. I want to help strengthen financial sectors, and to propel an increase in living standards for those in developing countries. The BA in Economics is a good foundation. I also chose the Masters of Management to learn the soft skills that will build my effectiveness in being the voice that represents marginalized people, while also giving me technical and leadership skills. I hope that it helps me improve my career prospects and implement large-scale change.
What's the best part about your program?
The process of learning. Opening my mind and my heart to new information and knowledge, and developing my emotional maturity and intellect. It's great to see myself grow.
You were initially thinking about pursuing a Fine Arts degree. How do you continue to express your creative side at UBC?
I like to model! I've had a number of opportunities to collaborate with professionals in the fashion industry. Just this year, I took part in the African Fashion and Arts Movement (AFAM) and I got to do what I love while immersing myself in my culture. I received an award for the best female model in 2020, which was truly humbling. Additionally, I find visual arts is a powerful medium to de-stress and free my mind. I often draw and paint to keep my mental health in check, and help me be more productive in my academic coursework.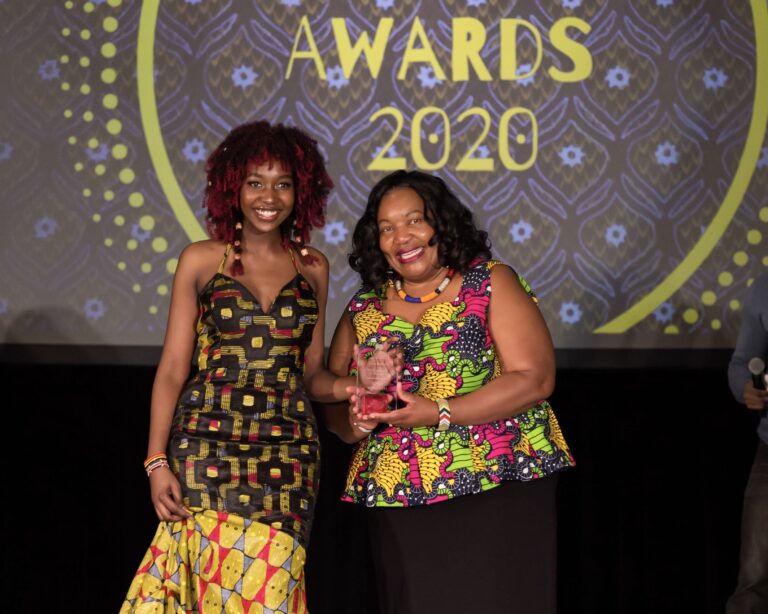 You're also a co-founder of a new Afrocentric club on campus named "Young Black Professionals". Can you talk a bit more about the club and what your role is?
We engage and empower Black students at UBC by improving careers, education, and access to education. Canada's employment gaps are deeply racialized, and Black students at UBC will inevitably face these inequalities when they graduate. Young Black Professionals acknowledges the potential of the Black community, and aims to harness students' growth by maximizing community engagements. We help create personal and professional development while building a hub of Black excellence, and hope to jumpstart a legacy of success. As well as being a co-founder, I am in charge of internal coordination of the club. I manage official communication channels and guide the executive team in setting goals and developing strategies. It's an exciting initiative to take on, and it feels great to be a part of making something bigger than ourselves.
Can you talk about your experience of starting a new club at UBC? What kind of support did you get?
Our team has been at the drawing board for months. We've thoroughly vetted our ideas, and are in the process of solidifying our partners. Our optimism has kept us going strong, and we are so grateful to have received support from parents, professors, and friends. The three other executive members are nearing graduation, and I've enjoyed learning from them, and am continuously inspired by their expertise and experiences.
Have you participated in a work experience, volunteering, or study abroad opportunity through UBC?
Yes! I am a WorkLearn student, meaning that I am part of a subsidized program that allows full-time students to learn in a work environment and develop professionally. In my current position, I contribute to the Student Recruitment and Advising mission to recruit undergraduate students from across Canada.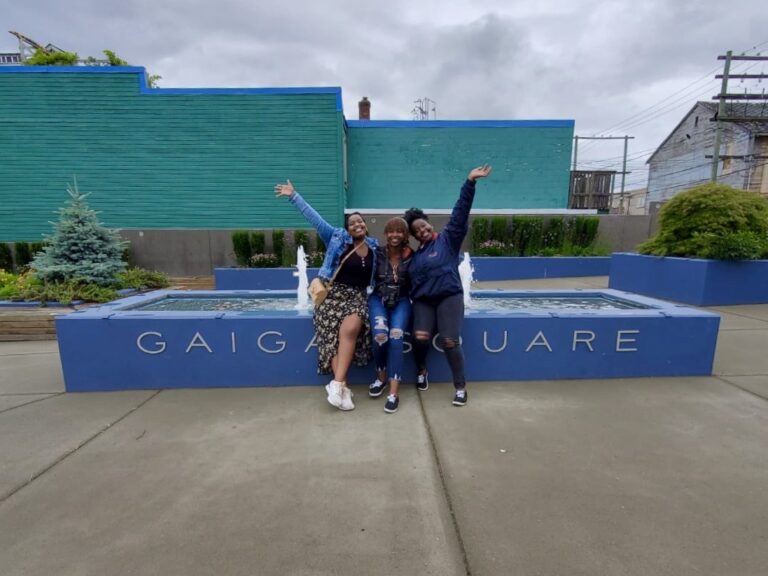 What has your UBC experience helped you achieve so far, and how? 
My academic experience has been instrumental in helping me fulfil my leadership goals. My coursework and classes have broadened my understanding on how to enact large-scale change, and I hope to apply my knowledge to inspire others.