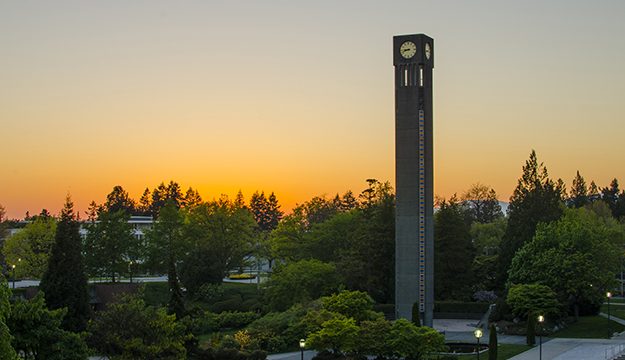 The University of British Columbia's stunning landscapes are constantly changing. While students and alumni are familiar with landmarks such as Nitobe Memorial Garden and the Museum of Anthropology, there is a new generation of destinations worth visiting on UBC's two campuses in Vancouver and the Okanagan.
Here are 10 campus gems worth checking out on your next visit to UBC.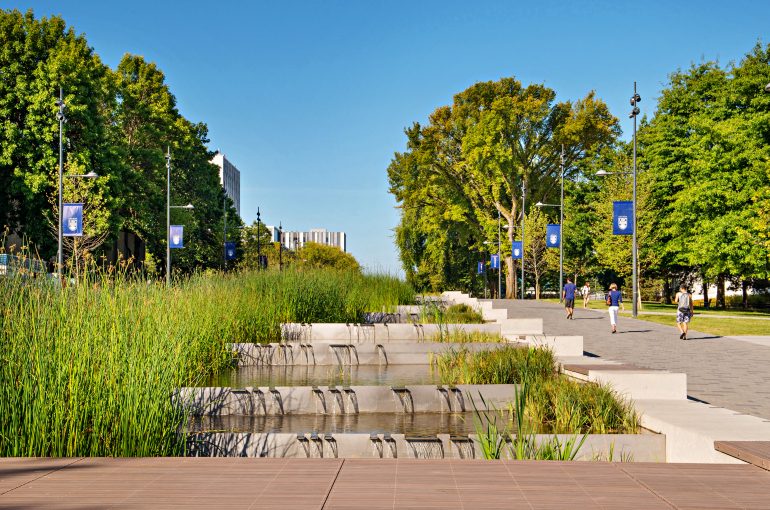 University Blvd water feature
The cascading waterfall next to the University Bookstore consists of collected stormwater filtered by reeds. Photo: Martin Dee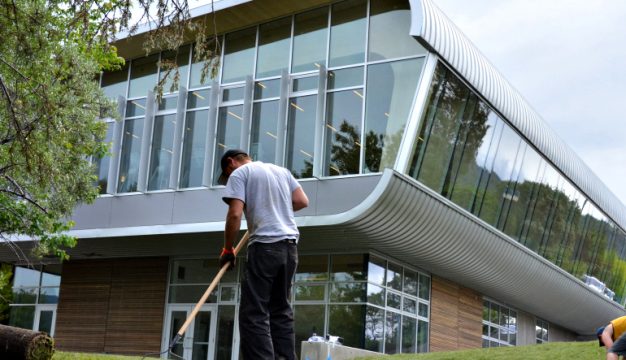 The Hangar 
 The dynamic curved design of the fitness facility at UBC's Okanagan campus evokes the image of a wing in flight.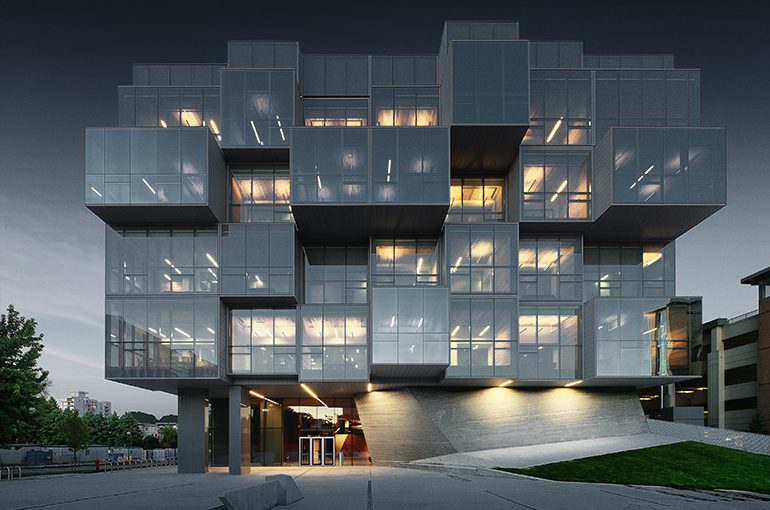 Pharmaceutical Sciences Building
Home to cutting edge research facilities, the outside of the Pharmaceutical Sciences Building reminds some passersby of a giant glass Jenga puzzle. The innovative design earned its architects a Canadian Architect Awards of Excellence award. Photo: Saucier + Perrotte Architectes/Hughes Condon Marler Architects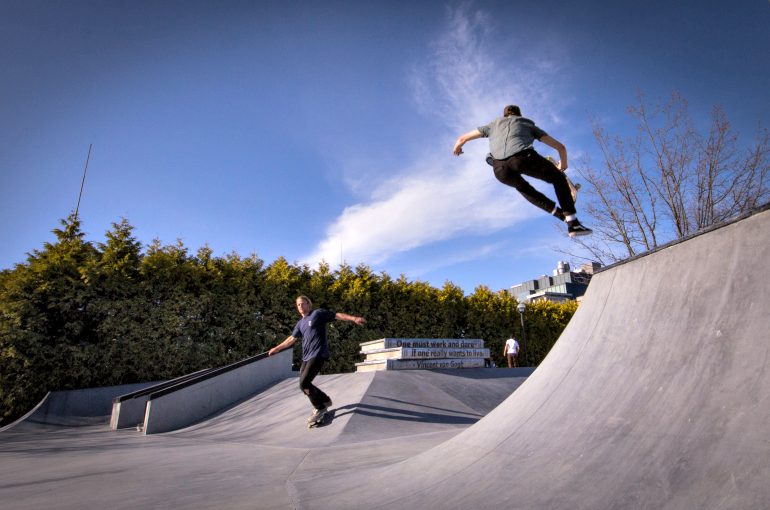 UBC Skatepark 
North America's first campus skatepark, situated at the intersection of Thunderbird Boulevard and Health Sciences Mall, features a stack of large books made of concrete and steel, which riders can shred, grind and jump off and onto. Photo: Jamil Rhajiak.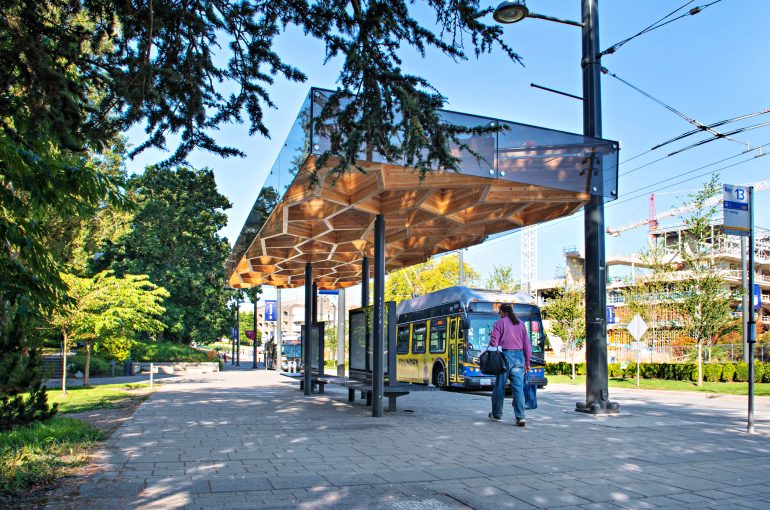 University Boulevard bus stop
 Before hopping on transit at University Boulevard near Wesbrook Mall, be sure to look up and check out the bus stop's unique "honeycomb" roof. Photo: Martin Dee
Bioenergy Research and Demonstration Facility 
An eminently practical facility that produces both clean heat and electricity for its campus from renewable bioenergy, the BRDF features an eye-catching glass-and-wood exterior set amongst trees and enhanced with natural landscaping. Well worth checking out if you ever venture out by Lower Mall. Photo: Don Erhardt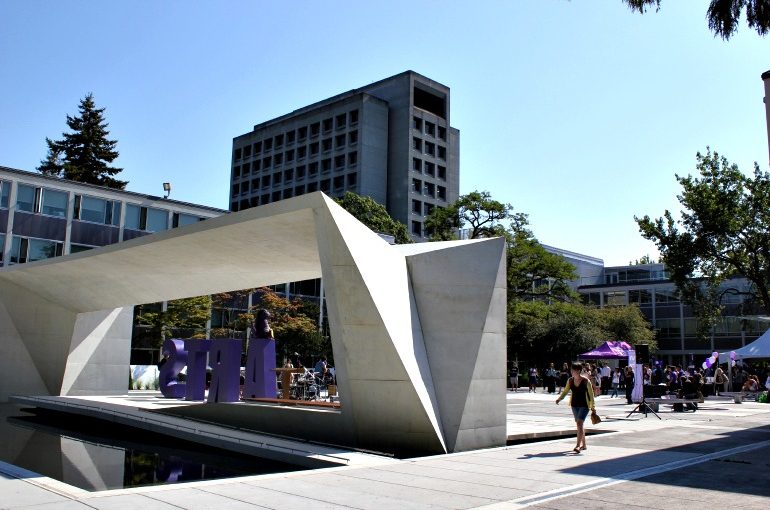 Buchanan Courtyard
The two public courtyards surrounded by the Buchanan Faculty of Arts Buildings were renovated in 2010. The West Courtyard houses a pavilion and reflective pool, covered café patio, and plenty of seating. The East Courtyard was designed as a quiet "green" space. Photo: Katie Fedosenko.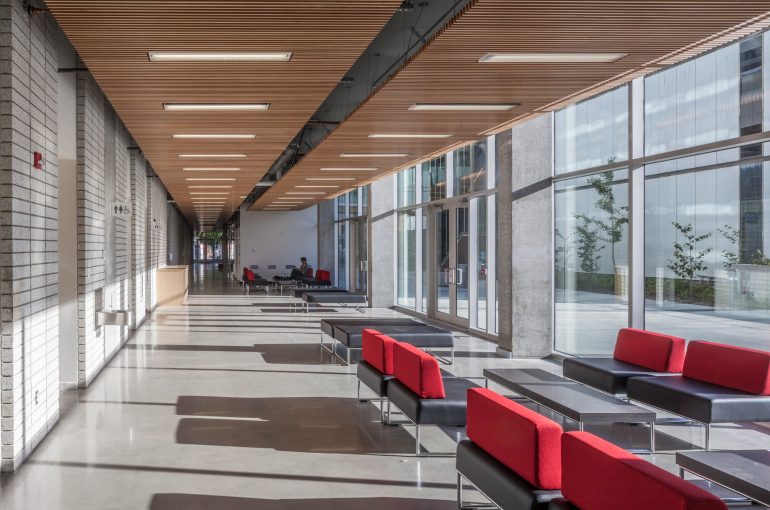 Earth Science Building 
Also opened in 2012, the Earth Sciences Building (ESB) is the largest panelized wood building and the largest application of cross-laminated timber (CLT) in North America. The building features modern research and teaching spaces, a state-of-the-art lecture theatre complex, seminar rooms, quiet study spaces, and common areas. Photo: Michael Elkan.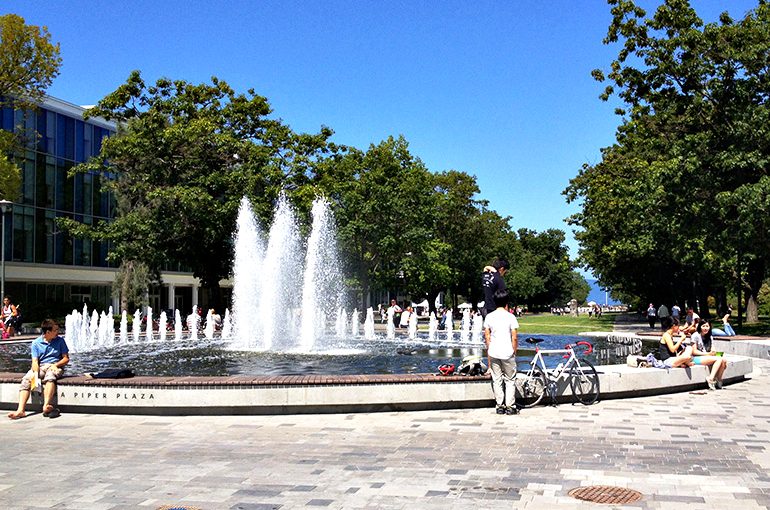 Martha Piper Plaza
Located at the intersection of University Boulevard and Main Mall, the Martha Piper Plaza–named in honour of UBC's 11th president–features a large fountain that offers a bit of respite along one of the busiest pedestrian intersections at the Vancouver campus. Photo: Dean Gregory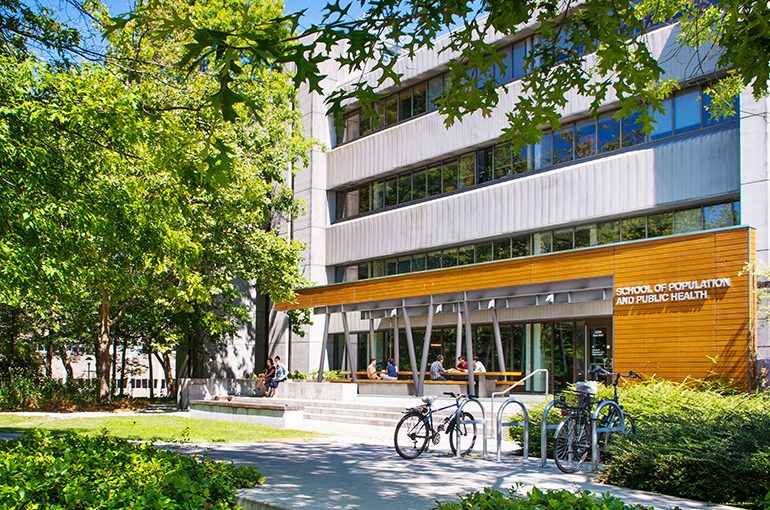 Harvest Table
Looking for place to eat lunch outdoors? Check out the two long picnic tables outside the School of Population and Public Health building on East Mall. Photo: Martin Dee