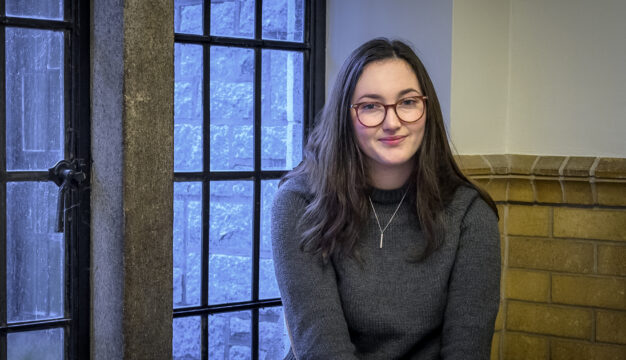 When Kate left her American hometown for UBC's Future Global Leaders experience, she was worried about making friends in a foreign city.
After spending two weeks learning from UBC lecturers, bonding with the people in her residence, and enjoying a full calendar of after-class and weekend activities, she was excited to submit her application to UBC once she completed high school. Now in her third year, she credits UBC's Future Global Leaders for helping her find the right university and program for her.
What attracted you to the UBC Future Global Leaders experience?
I had visited once when my brother was touring universities in the area and immediately fell in love with the campus. My dad was the one that actually found the program online and it seemed like a cool opportunity. Since I already knew that UBC was somewhere I wanted to apply, being able to go for a couple weeks and take university courses seemed like a great experience.
Can you describe what an average day looked like for you?
The days were usually filled with attending classes for a few hours and then exploring the campus through various activities. Some things that I remember loving were taking a tour of TRIUMPH, UBC's particle accelerator, and doing the canopy walk – the Greenheart TreeWalk – at UBC Botanical Gardens. We got to discover a lot of Vancouver through day trips, which were great to understand the areas that could be explored further if I decided to attend.
How did the experience help you shape your decision about where you'd like to go to university?
I knew from my time in the program that I wanted to go to UBC. The experience just made me fall even further in love with the beauty of the area and campus. Likewise, there is so much opportunity here to explore my interests further. As someone who was unsure about my path, I liked the variety of disciplines offered across campus.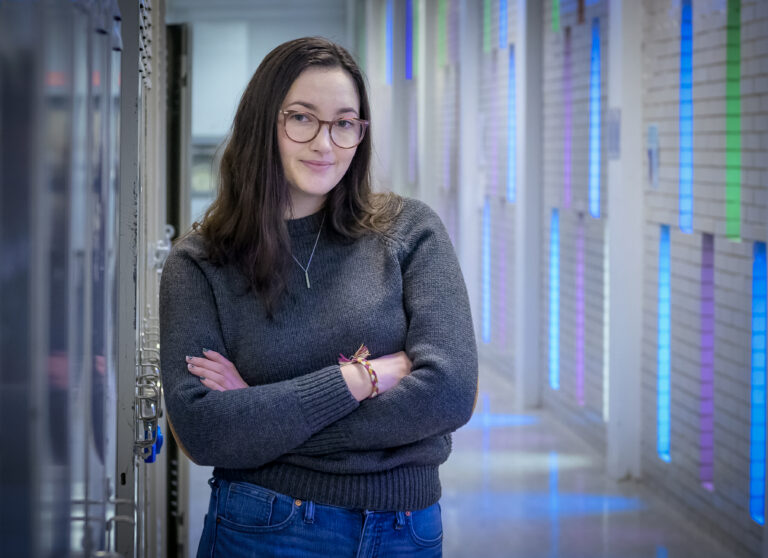 What do you wish you'd known about the Future Global Leaders program before your first day?
I remember how worried I was about attending the program in a city I hadn't spent much time in. I was so stressed about whether I would make any friends, but as soon as I arrived I met some pretty amazing people. I had a great friend group that was comprised of students from around the world, which is very representative of how it feels to go to UBC. By the end of just two weeks we were in tears saying our goodbyes because of the memories we shared. If I could let myself know how easy it is to connect with peers, because everyone feels the same way when they arrive, I would. Trying new things isn't always easy, but the rewarding experience of discovering a campus you love makes it completely worth it.
What is the benefit of learning from real professors and instructors before choosing your program and university?
I've always had an interest in politics, so it made sense for me to take that course as part of UBC Future Leaders. The professor who taught it is a political science prof who I sometimes see around campus now. I haven't yet taken an actual UBC course with him, but I really enjoy having the familiarity with UBC faculty. He was a great lecturer and inspired me to continue taking political science courses because of how he highlighted the many interesting concepts that I would soon begin to study at the university. Having the chance to learn from actual professors in such an environment allows students to understand what lecturing and learning styles will work best for them at the university level. Lectures filled with hundreds of students aren't the right fit for everyone so taking the chance to experience it can make university decisions much easier down the road.
In what ways do you feel UBC Future Global Leaders helped prepare you for university?
By the time I would return for Jump Start – a multi-day orientation for new UBC students – I knew the Vanier area and most of the Arts-specific areas very well. There were so many places I was excited to return to with the new friends I made in my first year. My familiarity with the campus made the transition to university life much easier. Overall with university, it gave me the opportunity to know what it would be like to live in residence and how quickly people bond together in close quarters.
I would say it's a great chance to understand if UBC is a good fit for you, or find out how you would feel at a big university in general.
How did you choose your undergraduate program, and was it informed by what you learned as part of the Future Global Leaders program?
I realized how much I loved political science while I was in the Future Global Leaders classes. Although I'm on a slightly different path now, it reinforced some of my interests and demonstrated that politics was something I wanted to continue in some capacity.
What has your UBC experience helped you achieve so far, and how? 
There are so many possibilities on campus to follow your interests and harness the skills you already have. My interests in acting on the climate crisis and understanding my passions are all achievable here because of various programs that exist. I am beginning my co-op journey this term, which I'm very excited to experience as a way of knowing what career path I should be headed down. I am also a part of the Arts community through my participation in its undergraduate society. This has allowed me to bring sustainability events to my peers and understand my role as a leader. I am also a UBC Sustainability Ambassador, which is another amazing experience to work with passionate students to make a change in our community. All of the work I do around campus has allowed me to understand what I care about and what I want to pursue further after graduation.