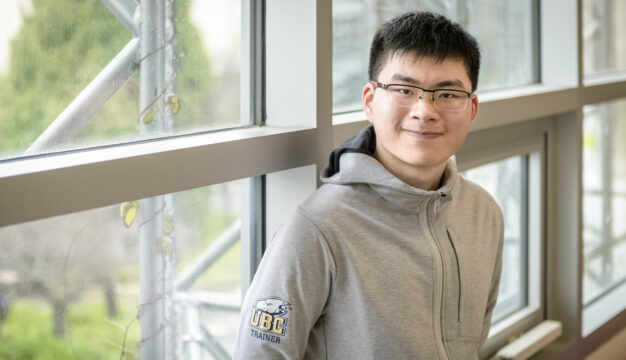 Daniel always hoped to go to university in Canada, but wasn't sure which one to choose.
When he discovered the UBC Future Global Leaders program, he thought it would be the perfect way to discover university life. For two weeks, Daniel lived on campus at UBC Vancouver attending lectures on health psychology, taking part in fun activities, and exploring the city. The experience helped him decide to apply to the Kinesiology degree, and now he's excited to follow his dreams of becoming a professional physiotherapist.
How did you find out about the UBC Future Global Leaders experience?
At the end of Grade 11, I decided to use my coming summer for something meaningful. At the time, I had already begun to prepare for my university application, so I thought, why not do some travelling in Canada, explore, and get a sense of what university life is like? Initially my plan was just to take some campus tours at the universities that I was interested in. That was when I noticed that UBC offered the Future Global Leaders program. I went through the details and found that it fit all my expectations for the summer perfectly, so I immediately got my application done.
What was your main motivation for taking part?
When I was looking through the details about this program, I found that I could truly learn something useful besides having fun and exploring a little bit of both UBC and Vancouver. Moreover, living independently in residence was new and exciting to me. I thought it would be a great chance to live with people and make new friends from all over the world. University is not just about studying but also getting ready to take part in society, which means I head to learn how to socialize well with others.
What did a typical day look like for you?
I remember the schedule was pretty intense. You start the day in the morning with a three-hour lecture before lunch in the residence's cafeteria. The classes were interesting and most of them were activity-based, meaning you have a great opportunity to learn some fun stuff while meeting new people. In the afternoon, there were useful workshops offered to prepare new-to-university people for their future university life. There would always be lots of options for travelling, both within and off-campus, led mainly by our monitors. An average day for me was busy, but full of fun at the same time.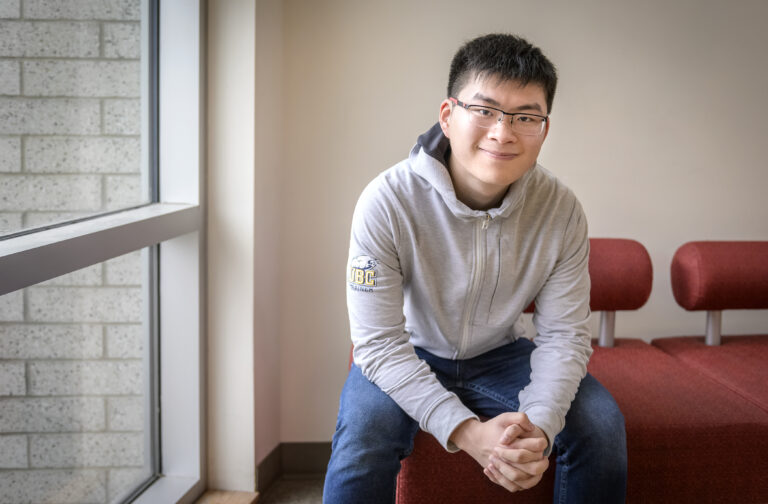 How did UBC Future Global Leaders help you choose where to apply for university?
During my time in the program, I found that UBC is a multicultural and inclusive institution. Coming from a totally different cultural background, I found my culture was appreciated and respected here, and that I was exposed to different ones at the same time. At the very first class of my course, the instructor made a land acknowledgement in recognition of Musqueam territory, which was quite new to me. A lot of people here have distinct identities, and UBC manages to promote a multicultural-friendly community. As an international student, that's one of the main reasons why I decided to study at UBC.
The experience lets you learn from real UBC professors. How did that help you?
Lectures at university are totally different than what we had back in high school. Courses with more content are taught in a relative short time, which could be challenging to those who are just getting into university. My experience with taking those classes in advance through Future Global Leaders was really helpful. It gave me a great chance to talk with the professors and instructors at UBC. University professors normally have limited time to talk with individuals, so as a student, I think it's important to communicate effectively and efficiently with the instructors when you have the chance. That's a skill I learned during my time in the program.
How did UBC Future Global Leaders prepare you for university life?
The biggest thing I think is to get used to the campus. UBC Vancouver has a large campus with so many facilities, and it did take me a long time to explore everything. From my experience, all new-to-UBC students found it tough at first to find the right resources. Throughout the program, I learned the way to the main places on or around campus, including school clinics, pharmacy stores, and some of the biggest libraries, which really came in handy when I was in my first year living on campus. It not only saved me time but also contributed to my decision of which residence I should pick.
Future Global Leaders has managed to imitate what university life truly is – and from my personal experience, I think that's where the uncertainty for most high school students comes from.
Would you recommend it to other high-schoolers, and if so, why?
I would definitely recommend this program to high-schoolers. To a great extent, Future Global Leaders has managed to imitate what university life truly is – and from my personal experience, I think that's where the uncertainty for most high school students comes from. There is a quick pace at university and you literally have little time to adjust, so if there is a chance to get a sense of what life is like in advance, don't miss it!
When you applied to UBC, did your Future Global Leaders experience inform your program choice?
I decided to pick "Health Psychology: The Intersection of Psychology and Medicine" as my Future Global Leaders course. When I was taking it, I realized how applicable health-related courses could be, and how what I learned about health in the classroom could be easily applied to my daily life. My undergraduate program is Kinesiology, and attending the Future Global Leaders program did confirm my choice. I always wanted to do something that I was passionate about and I'm crazy about sports, so UBC Kinesiology was an easy choice because it is both health- and sports-related.
What has your UBC experience helped you achieve so far, and how? 
My goal is to be a professional physiotherapist in the future. I am glad to say that UBC has provided me with so many great experiences that help me onto the path to realizing my dream. Currently I am working for the UBC men's soccer team as the student trainer, and I've gained so many hand-on experiences on top of the knowledge I've obtained from my courses. All these things together help me improve and prepare me for my future career.