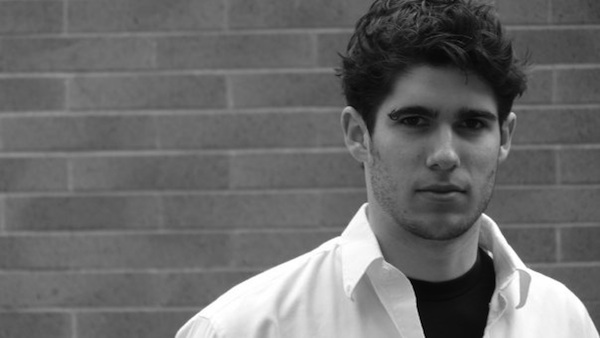 Gary's future got off to a quick start when he arrived at UBC's Vancouver campus from Bangkok, Thailand.
On his first day at UBC, U.S.-born Gary attended an orientation event for international students and met the fellow first-years who would become his best friends, roommates, and the innovators who would launch Curb: an app for street art. It was a meeting that would have a big impact on his life — and it had happened before Gary had even moved into residence.
Developing mobile apps wasn't what Gary set out to do at university (among his campus activities was UBC Improv) but his dual major in Sociology and Urban Studies broadened his interests into the meaning of public space and public art. This, in turn, led him to Curb.
"There's no prescribed path for developing mobile apps—much less for working in the new, growing tech scene," Gary says. "UBC really promotes cross-disciplinary learning and, in our case, it was a marriage of humanities, design, business, and technology."
Gary's story has a strong message for prospective students.
"Your education will help you prepare for your future. If you give yourself the opportunity to cross-collaborate, you'll be in a better position to realize that future."
With Curb, users post their photos of street art to the free app that anyone using Curb will be able to view. Scrolling through Curb is like touring through the graffiti, murals, and other unofficial — and underappreciated — art in public spaces around the world.
Developing and launching Curb isn't the end of the story. While UBC prepared Gary to think critically and solve problems in imaginative ways—qualities Gary cites as key for bridging the technical, economic, and philosophical aspects of his business—Curb has given him and his colleagues something greater.
"Curb gave us the freedom to get our hands dirty and gain experience. For example, being a client and working with a videographer and designer, branding our business and app, throwing a launch party, and hosting an event with a bunch of volunteers and hundreds of attendees."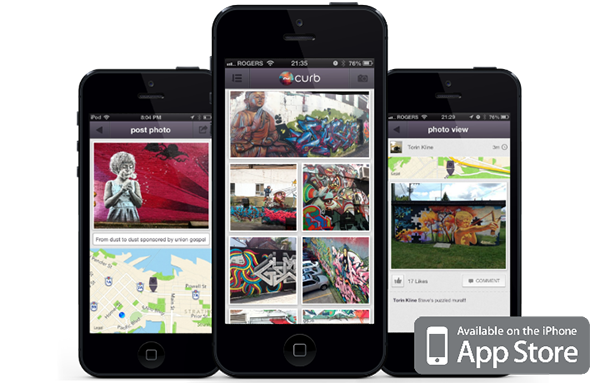 If you're interested hearing Gary talk about crowd-sourcing public art, freedom of speech, and offering exposure to public artists, check out his TEDx Terry Talk on UBC's Vancouver campus on November 2, 2013.