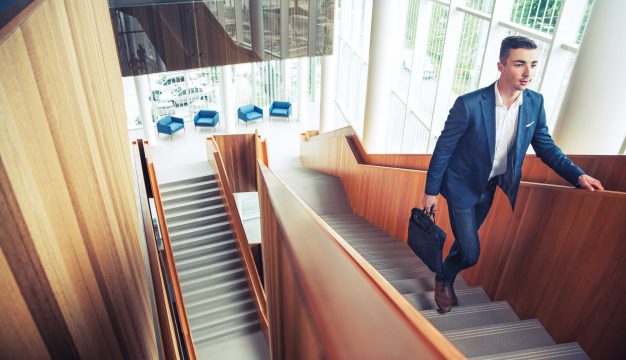 Lifelong entrepreneur. Major Entrance Scholarship winner. Rhodes Scholar.

You founded the UBC Social Enterprise Club in your first year and led it in your second. What is the goal of this club and why did you establish it?
I started the club because I was passionate about social enterprise but I didn't see enough for students in the area. Social enterprise combines two of my biggest interests, social impact and business, in a fundamentally effective way. I think it'll be one of the biggest driving forces of innovation and change in the next thirty years. Luckily, since we started the UBC Social Enterprise Club, social enterprise has exploded in popularity, and I like to think that we've played a role in that for the thousands of students we've reached at UBC.
What are some of the business ventures you established? Are they still active?
It started when I was 15. I was interested in a summer study abroad program at Oxford. I didn't have $10,000 to pay for it so I started an estate management company and a home care business. A year later I had enough to cover it all.
The business I launched two years ago, however, is the venture I'm most excited about: Yunus&Youth, a fellowship for young social entrepreneurs, no matter where they are in the world. We take young entrepreneurs — like a 21-year-old building a business to provide free wi-fi across Zimbabwe. We pair them with a mentor, train them with experts, and connect them to a support network. One of our biggest supporters has been Nobel Laureate Muhammad Yunus. And because we're passionate about social impact business models, in the long run, we like the idea of being a self-sustaining business.
What do you feel is a key quality among students awarded the Major Entrance Scholarship?
To pick just one: fullness. By that I mean every Major Entrance Scholarship student shares a devotion to use their talents and to develop themselves to the fullest. But they don't do that because they feel they have to, or because they should; they do that because they have a deep intrinsic motivation to explore and serve the world.
How has the Major Entrance Scholarship helped you fulfill your academic dreams?
It has been a big driver. Whether that's from being surrounded by exceptionally talented people or from reinforcing the idea that anything is possible, it has elevated my bar and pushed me to surpass it. Financially, I like the metaphor of a car with a self-replenishing fuel tank: you don't have to stop for gas, or worry where the next station is, you can just focus on finding what destination your passionate about, and exploring the different routes.
What are you planning on doing after your degree?
Following Oxford – the theme of what I want to do is social impact, technology, and business. It's variable. I'm fascinated by companies like Palantir, Theranos, and 23andMe. However, Oxford and the Rhodes Scholarship are particularly good for exposure to policy and think-tank approaches and I'd like to see those while there. I'm taking it step by step, and right now, I'm fascinated by the power of data; I'm spending this summer as a data scientist in Silicon Valley.
What do you take with you from UBC to Oxford?
At UBC I've learned the value of short, intense periods of study. Some of my best memories were learning experiences I initiated myself that were supported by UBC: from learning to code in 3 months with five brilliant friends, to completing the Strategy Consulting Mentorship Program, or launching a biotech company in my last semester. Oxford, and grad school, move fast; UBC has brought out the power of self-drive.
What advice would you give to a student considering coming to UBC?
If you're in the middle of making your decision: reach out. The majority of deeply valuable experiences in my time at UBC came from talking to my mentors, people who inspired me, and random encounters. All of whom I worked hard to reach out to and connect with. The primary role of a university in the 21st century isn't to deliver teaching, or produce research – it's to make great people collide. Do that before to get a taste of UBC, and learn from the best sources about what it's like.