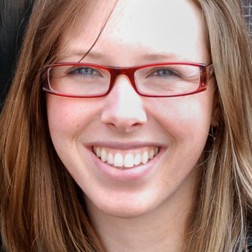 Like many at UBC, alumnus Brooke Bailey believes that travel is an indispensable part of education. That's why she applied for a travel subsidy that would let her supplement her studies with an overseas volunteering experience.
After exploring what seemed like countless options, she chose a conservation organization called Edge of Africa. In South Africa, Brooke worked alongside conservationists feeding baby elephants, tracking cheetahs, and giving medical care to a giraffe. It was exactly the kind of hands-on experience she needed to cement her plans to study veterinary medicine.
"We worked with orphan elephants and my primary role was to feed the babies," she says. "The second volunteer opportunity was at the Garden Route Game Lodge – a large reserve with lions, elephants, rhinos, and buffalo. They also had a cheetah breeding program where we would track and monitor cheetahs that had been bred in captivity and released into the wild."
Bailey's African adventure was made possible through the UBC Okanagan International Education Travel Subsidy. Eligible students are required to raise funds for a portion of their expenses, as well as submit a proposal detailing their desired international learning experience. Students may receive up to $4,000 in support, provided by the Irving K. Barber Endowment Fund.