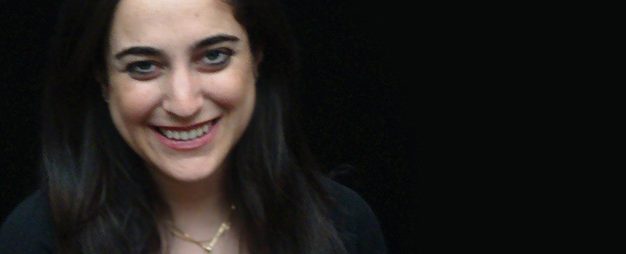 When she was going to high school in Calgary, Simin Radmanesh probably didn't imagine she'd one day be a deputy editor with The Economist, reporting to the CEO. But that's been just one step in her journey from UBC's Sauder School of Business.
While working toward her Bachelor of Commerce with a major in Finance and a minor in English literature, Simin took it upon herself to take full advantage of the many international opportunities that UBC offers. That included an academic exchange program with the Copenhagen Business School in Denmark, teaching English in India, and three months of French-language immersion in Paris.
After graduating, she worked for a couple of years in a marketing position with Wells Fargo Bank, at their corporate headquarters in San Francisco. Her experience there is a part of reason why she was selected from a pool of 1,300 internship applicants to relocate to London and report directly to the CEO and CFO of The Economist Group.
"While there I worked on the business side on a number of projects, including new product development, brand development, and a marketing campaign, while also receiving invaluable mentoring from the top minds in the UK publishing industry," she says.
Following her internship, Simin continued on as a deputy editor before deciding to make the leap into advertising at Ogilvy & Mather in London. "My role today is fascinating," she explains. "I get to uncover new insights, and combine my deep interest in cultural and social trends, psychology, anthropology, data analysis, research and storytelling to help create brands, and ad campaigns for those brands."
In retrospect, Simin attributes a lot of her recent experiences and successes to the foundation she was able to build at UBC. "Elements that stood out to me are the flexibility of the programs, the international emphasis, and the academic rigour, coupled with the incredibly smart and ambitious student body that constantly sets the bar higher and pushes you to give more and go beyond," she says. "I feel miles ahead in capabilities and confidence. And for that I owe UBC. It is truly a phenomenal academic institution."