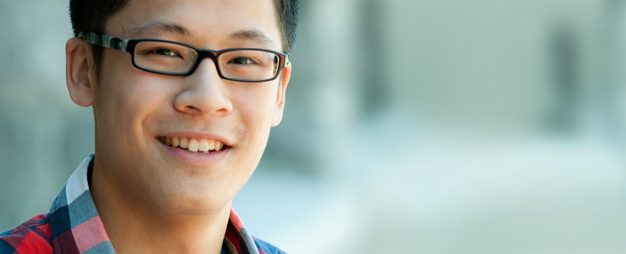 Having grown up in Richmond, British Columbia, Nathan's says his choice to attend UBC was an easy one. It wasn't just because the University is nearby, however. Nathan wanted the broadest possible experience, one that would allow him to find his true passion with a wide selection of leading-edge science programs.
The only trick would be finding his place in it all.
"I came from a small high school where only around five people went into science out of the 15 people who came to UBC," he says. "Since I didn't know many people on campus, I thought it would be a good idea to find others who shared the same interests as me."
His solution was to head straight to Club Days, a fair for student-run clubs held each year at the start of the fall term.
"I walked around all afternoon to find clubs to join and settled on the Tennis Club and the Science Undergraduate Society [SUS] on the first day," he explains. "I was part of the SUS finance committee in my first year; we planned events such as dances and I helped with general budgeting and finances."
Soon, Nathan found himself with a close group of friends and classmates who shared his academic as well as his personal interests. And as far as his choice of academic focus was concerned, that sort of took care of itself – with a little help from UBC's Science Faculty.
"In my first year, after some really cool biology and physics classes, I had a few great professors point me toward biophysics," he explains.
After that, getting involved with the Biophysics Student Society was a natural choice.
"I've been a member of the society ever since," he says.