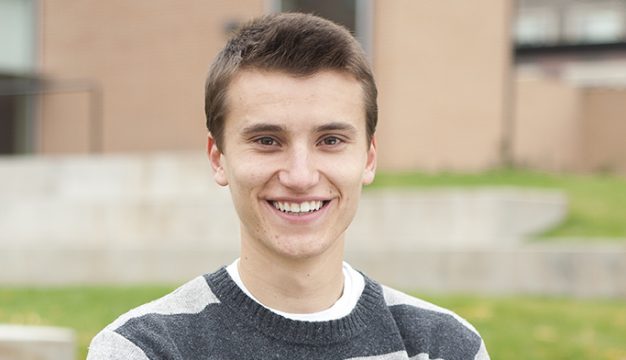 Recent grad Tim Krupa was not only on the Dean's List and deeply involved in student life on the Okanagan campus, he embodied UBC's historic motto tuum est ("it's up to you").
"When I came to UBC's Okanagan campus, I was a passionate Young Liberal but there was no Liberal club, so we made one," says Tim. "Later, I was curious about Africa and wanted to combine my passions for sports, children, and development, so I looked into educational travelling opportunities. UBC paid for me to travel to Zambia and gave me a research award to investigate well-being among Zambian children."
The list goes on.
When Tim heard that the Harvard World Model United Nations (MUN) would take place in North America for the first time, he established a MUN organization on the Okanagan campus so that students there could participate. (He was later elected head delegate to the 2012 World MUN, which was held on UBC's Vancouver campus. He is also a delegate for the 2013 MUN in New York City.)
Empowering people in developing nations is something that motivates Tim beyond his role in the MUN. For example, while in Zambia, he created soccer clubs in rural communities for underprivileged youth to encourage them to complete their schooling. His career goals after graduation are fuelled by the same passion. Tim plans to do graduate studies in neuroscience and psychology, and to promote health and well-being in a political capacity.
Tim admits the Okanagan campus had a big influence on him. "UBC has been the ideal playground for my diverse interests," he says.
"I study biology and chemistry, but I want to learn other disciplines. So I did my research project in psychology and I'm a teaching assistant in physics. My curiosity for business and administration is satisfied by my role on the UBC Board of Governors. I pursue my passions for policy through Model United Nations and the UBCO Young Liberals. UBC facilitates all these diverse learning experiences."
Tim's message to prospective students is simple: Students who want to change the world will be in their glory at UBC. The opportunities are endless.