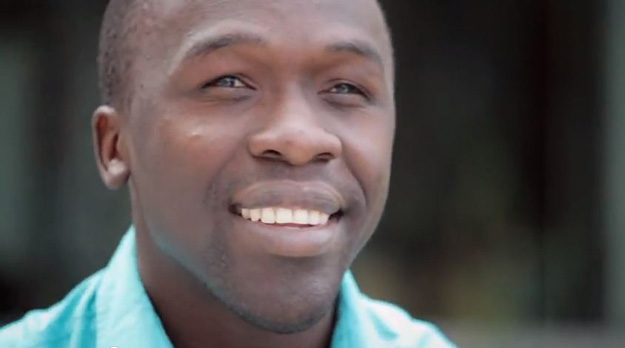 Daniel Mundeva's lend-a-hand philosophy runs like a common thread throughout his varied career at UBC. "No matter where you go in the world, there are always underprivileged communities that can use your help."
Coming to Canada from Tanzania, Daniel volunteered to teach children in Vancouver's inner city schools as part of TREK Reading Week. It was an opportunity for Daniel to help others – and to connect with his roots.
"I have so much faith in youth and I believe in nurturing the potential of these children. Also, teaching and playing with kids was something I would always do whenever I had time back home (in Tanzania) so this was just another opportunity to get back to normal."
While pursuing his studies, Daniel volunteered at a Vancouver food bank because of his interest in food justice – the belief that there is enough food on the planet to adequately feed the global population.
He also participated in two Go Global Exchange programs. The first took him to Brisbane Australia where he studied climate change adaptation. The second brought him to Brighton, England, where he spent a semester studying geography and international development.
Looking back on his four years at UBC, Daniel reports, "Living in Canada has been an absolute blessing. I have made so many friends, took advantage of many opportunities that UBC and Canada provided me with. One thing I love most about Canada is that if you work hard, you will be rewarded for it."
Daniel's hard work is already paying off. His new degree and his Go Global experiences have prepared him for his first career job — an Environmental Specialist with Barrick Gold Corporation in Toronto, Canada where he assesses the company's environmental practices and identifies where further improvements can be made.
"I would say the best thing that UBC has given me to bring to this job is the ability to think critically about everything that is presented to me. The work ethics that one must have to graduate from UBC is another plus."