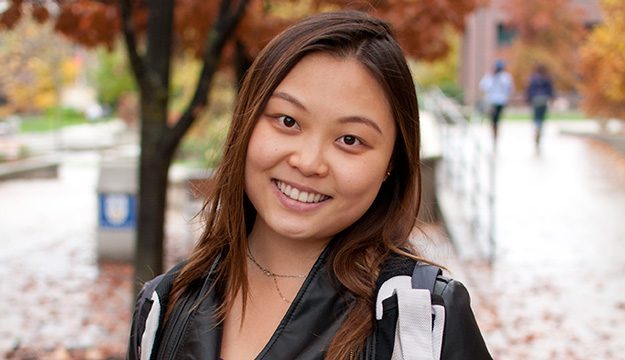 Danni began her university career in England but after a year she switched to UBC's Okanagan campus. She says, "I transferred to UBC because of its high ranking among international universities, its great academic resources, and more affordable tuition."
Since coming to UBC, Danni has won the Deputy Vice-Chancellor's Scholarship for International Students, won an International Student Community Achievement Award for her involvement in the Save Japan Campaign, and participated in UBC's Go Global program, where she earned credits while working in England, France, Spain, and the Czech Republic. "At UBC, everything is possible. People are glad to offer help to support your dreams," she says.
When not studying and travelling, you can find Danni grabbing a bite at Tim Hortons, or going with her friends on UBC-organized ski trips to nearby Big White mountain.
Danni's advice to prospective students is: "Join unions and clubs, try new things, and make as many friends as you can — even with the profs. Then you will find life can be even more exciting than you thought."