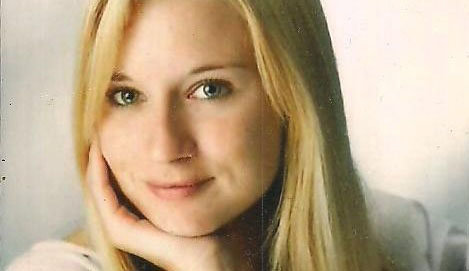 For Darcy Keester, coming to Canada from Makawao, Hawaii was not without a little culture shock.
"I was surprised because I didn't think Canada would be much different than the US, but just arriving in the Vancouver airport on my way to Kelowna, I immediately noticed how differently Canadians acted than Americans — not in any bad ways or anything — just different. It's a great experience to meet new people and experience a culture that ended up being other than I expected."
It wasn't just the difference in the character of the people that took Darcy by surprise: the warm Okanagan climate did as well.
"I was so surprised how hot it gets in the summer — and early too! It's hot from April through September. I left all my summer clothes back at home during winter break thinking it wouldn't get warm again, but it did. All I had were jeans and boots to wear around my last couple weeks of school!"
Darcy was drawn to UBC's Okanagan campus for a variety of reasons. She wanted an experience that was very different from her life back on Maui, so a community near the mountains that gets awesome powder in the winter was an immediate draw.
Then there was the size of the campus. "I didn't want to go to a private school where everyone would know everyone," says Darcy, "but I didn't want my school to be so huge that I never saw the same person twice. So UBC Okanagan worked out perfectly in that respect."
Darcy quickly adapted to life in the Okanagan Valley, and once snowboarding season started, she soon learned how to turn seamlessly from heel-side to toe-side on her snowboard — one of her best days so far at UBC. Since then, she won an Outstanding Academic Achievement award in algebra-based physics – another feather in the cap of this student during her first year.
If you're considering coming to UBC, Darcy's message is simple: "You should definitely check it out and talk to some current students about their experience. It's easy to find a place to fit in."