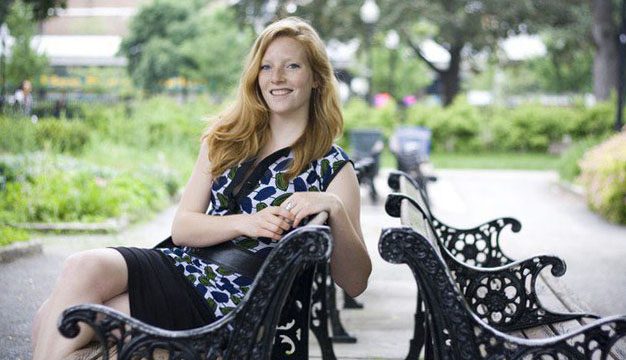 Before Annelies Tjebbes graduated, she was already well on her way to reaching her goal of being an entrepreneur and an engineer. In UBC's New Venture Design course (APSC 486, COMM 466), interdisciplinary teams of Engineering and Commerce students were tasked with developing a business and a new product to bring to market. Annelies and her team founded Kaizen Biomedical and developed MobiChill, a blanket-like product that induces therapeutic hypothermia in cardiac arrest patients, which increases a patient's chance of survival and reduces the risk of brain injury.
This wasn't just an academic exercise: Annelies and her Kaizen Biomedical team are now taking the blanket (now called VersiCool) to market.
Using her engineering skills to improve the lives of others was nothing new to Annelies. Before developing MobiChill, she lived and worked in Bogandé, Burkina Faso to improve that community's waste-reduction methods – an experience that grew out of her five-year involvement with Engineers Without Borders.
During that period she was, at various times, Director of Global Engineering, Director of Communications, Director of Overseas Learning, and finally President — each post an amazing achievement for someone who hadn't yet finished her undergraduate degree. Developing practical solutions to pressing problems is what drives Annelies — and it's no surprise she was recognized with the Faculty of Applied Science's Outstanding Future Alumnus Award for her academic career, leadership, and community service.
The future is looking very good for this alumnus: she recently accepted a full-time job from StarFish Medical in Victoria, BC where she earned rave reviews during her co-op term. Now a StarFish Medical employee, Annelies is working as an electrical engineer developing medical devices.