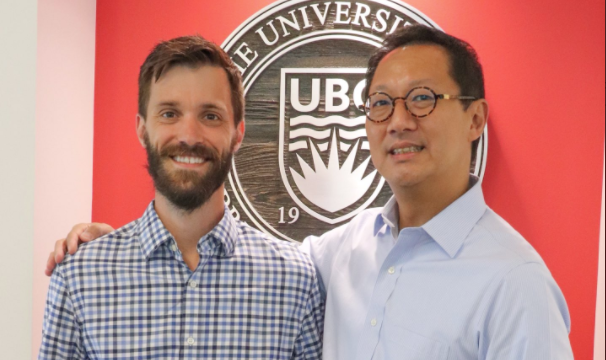 In Dr Jonathan Otto's words, there are many changes that will come with having your first term online.
Dr Otto is a first-year prof who researches infrastructure and forestry projects in southern Mexico. He looks at how different groups are affected by and respond to large-scale economic development, with some arguing that it causes environmental destruction, poverty, and inequality in the region. This experience motivates discussions about sustainable development in his first-year class, where his students learn to engage with and conduct research on sustainability. Like all of your first-year profs, he's ready to take his teaching online, and has prepared his courses with an emphasis on building community within his online classroom to make sure that you'll still connect with your classmates and receive a first-class education.
Can you describe the class you teach to first-year students?
I teach WRDS 150: Writing and Research in the Disciplines. This course gives first-year students the opportunity to learn how knowledge is produced and communicated in the university.
In my classes we explore the theme of sustainable development, and examine how scholars from disciplines like geography, botany, economics, and anthropology conduct research on sustainability, and communicate their findings. My students also conduct their own research on an issue related to sustainable development and create a research proposal and research paper. In doing so, students begin to develop their own identities as members of scholarly communities and begin to develop a sense of belonging within the university more broadly.
Most of the fall semester classes at UBC will run online, and students may be feeling anxious about beginning their university experience that way. What would you say to them?
I recognize and appreciate the challenges you will face as you kick off your time at UBC in a manner that is likely unexpected and certainly unprecedented. In an era of social media, we have all become savvy in our ability to connect with people via online platforms, and we can all take advantage of those skills to connect with others as we navigate this new educational landscape. I encourage you to seek out opportunities to connect with other students and with your professors and instructors. These connections can evolve into lifelong friendships and support networks that are essential for our personal wellbeing and professional success.
What does online learning look like for your classes?
You can expect your online classroom experience to be one that is designed to serve your diverse needs. In order to accommodate the various learning preferences, resource availability, and time zones in which my students will be living, I will adopt a hybrid approach in my classes. This will include both synchronous (real time) and asynchronous (not on a fixed schedule) components.
I will also draw on a variety of tech tools – ranging from Canvas to videoconferencing software and PowerPoint – to create group discussions and lectures. I'll use these same tools for one-on-one conversations with my students during regular office hours.
Prior to COVID-19, we were already using some of the same tech tools that comprise the online learning experience to enhance our ability to communicate and connect with students.
Will students still be able to work together with online learning?
As I transition my classes into an online format, one of my primary goals is to develop and maintain a strong sense of community within the class. Scholarly research and communication are highly collaborative, and I look forward to creating conditions that allow you to connect and support one another.
Why do you think students should still pursue a UBC education even if their first term is online?
For students, the changes that come with having your first term online are many. However, one element of the first-year experience that will remain unchanged is fact that your classes will continue to be taught by some of the most talented and interesting colleagues I have had the opportunity to work with. I am continually inspired by my colleagues' persistent efforts to create equitable and engaging learning experiences for students in their classes. I have learned a lot from them and am inspired by them, and I am confident that incoming students will be as well.