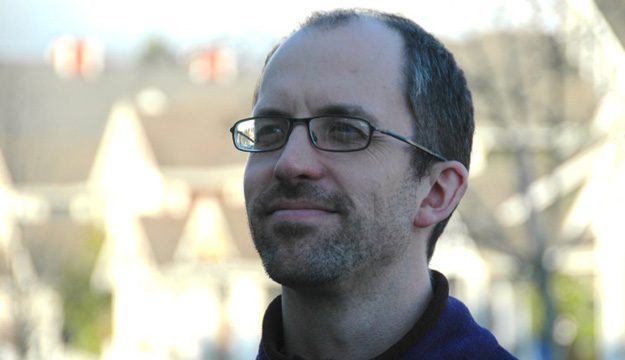 From the Lab to the Silver Screen
If you've watched Avatar, Quantum of Solace, or Harry Potter and the Deathly Hallows (Part 2), you've seen Dr. Robert Bridson's fluid-simulation software, Naiad, in action.
A professor with UBC's Department of Computer Science, Dr. Bridson co-founded start-up company Exotic Matter four years ago and developed the Naiad software, which is now used at major film studios around the world. The software simulates the physics of how fluid flows so that animators can realistically portray what moving liquid, gas, smoke, or fire would look like.
"There's a scene [in Avatar] where the main character jumps off a cliff into a river, down a waterfall, and the water that's flying around as he's struggling out of the river is computer-generated," said Dr. Bridson, who calls his work "an interesting mix of physics, math, computer science, and a little artistic appreciation."
Avatar was a turning point in the development of the Naiad software.
"We hadn't even really finished the beta version, let alone released the product when they started using it, and they really pushed hard to accomplish things that hadn't been done before," said Dr. Bridson.
Most recently, the Naiad software was used in the film adaptation of Life of Pi. It has also been used in advertisements to simulate the movement of shampoo, vodka, molten chocolate, and more.
Always on the Lookout for New Talent
Currently, Dr. Bridson is working with graduate and undergraduate students to determine easier and more cost-effective methods of simulating fluid movement. He encourages undergraduate students who are interested in carrying out research to learn about what their professors are doing and ask if there are any opportunities available for them.
"Getting to know professors and checking out their research on the web is a great way to start even before you actually meet face to face," he advises. "The main thing is that it never hurts to ask. Every professor is always on the lookout for bright students, particularly those who they've already seen in class."