UBC's Okanagan Campus
is a state-of-the-art centre for research and learning. Life on campus is shaped by Kelowna's dynamic economy and the Valley's natural beauty.
Watch Video
ACADEMIC EXPERIENCE
Top faculty and students from across the globe choose UBC's Okanagan campus.
UNDERGRADUATE STUDENTS FROM OVER 80 COUNTRIES AROUND THE WORLD
BACHELOR PROGRAM SPECIALIZATIONS
PER YEAR IN RESEARCH FUNDING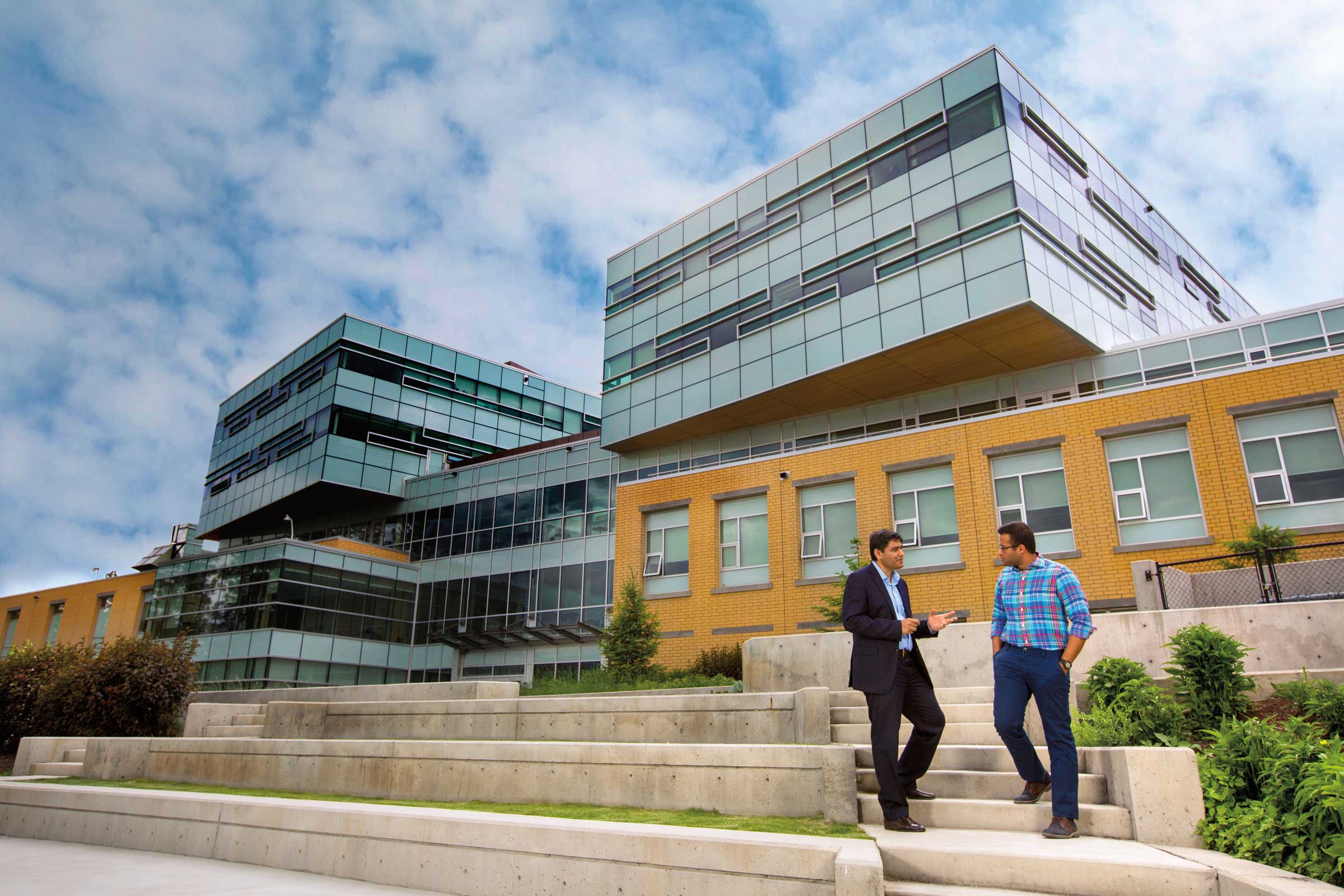 UBC Story: Fawaz Al-Nassar
Fawaz Al-Nassar
Dhahran, Saudi Arabia | Engineering
"One of the benefits of studying and living in Kelowna is that it allows you to meet people quickly. I ran into a professor from UBC's Okanagan campus in a restaurant in town, and ..."
Find out how this encounter kicked off an exciting collaborative research project and helped define Fawaz's university career.
Read full story
UBC Story: Megan Udala
Megan Udala
Kelowna, BC, Canada | Psychology
"The chance to be part of a program that offers practical experience, advanced classes, and access to supportive professors who are internationally known for their research played a very important role in my decision to come to UBC's Okanagan campus."
Find out how Megan took advantage of undergraduate research opportunities and access to expert faculty to make her mark.
Read full story
"There are so many supports on this campus that helped enrich my academic experience – like Supplemental Learning and the Math and Science Centre. And you actually get to know your professors here. With all this, it's hard not to succeed."
Nene Azu | Ghana | Economics and Statistics
COMMUNITY AND CAREERS
A close-knit community and unique campus-city partnerships open up the world beyond your degree.
TECH BUSINESSES IN THE REGION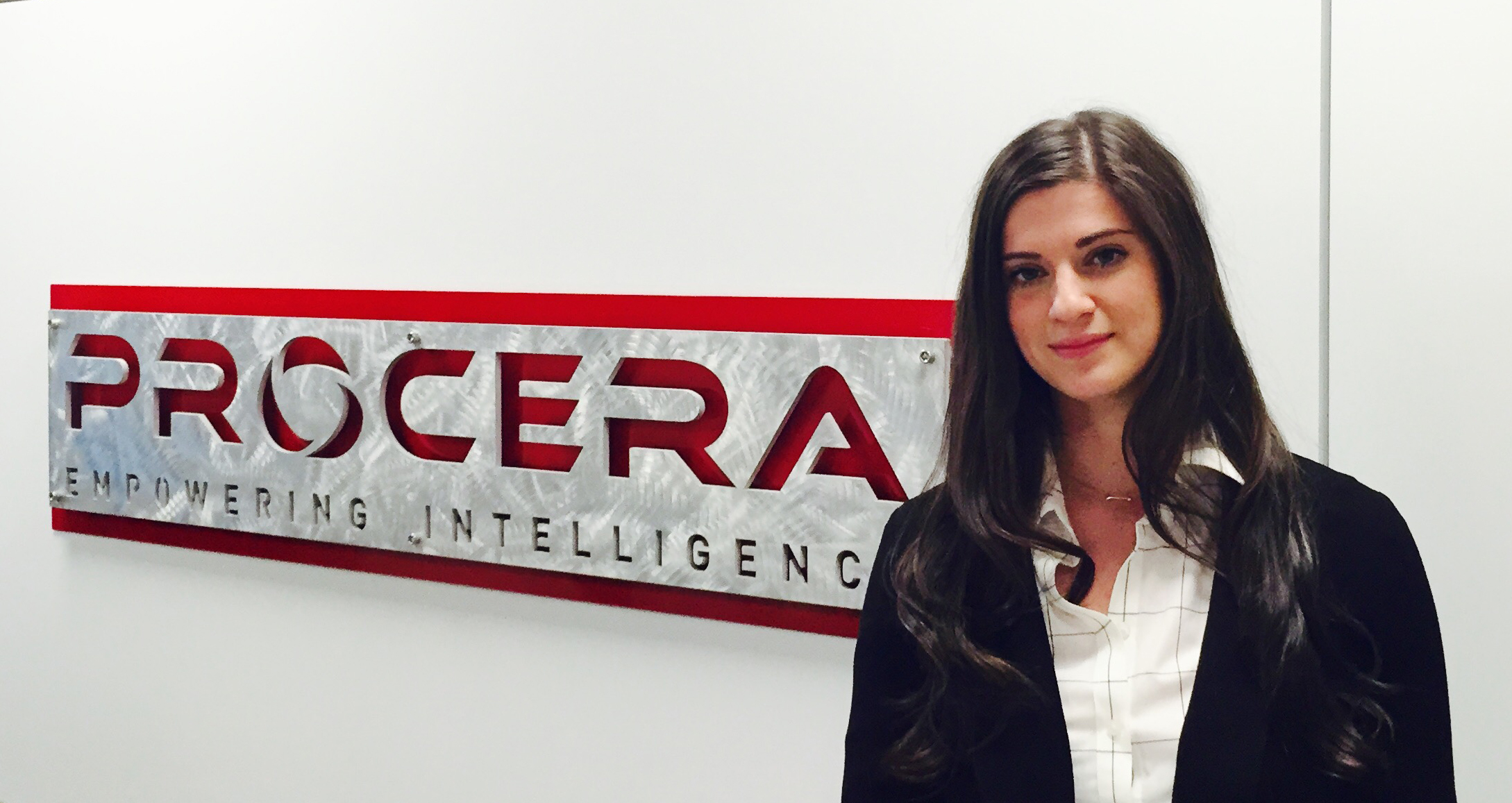 UBC Story: Kaela Loffler
Kaela Loffler
Regina, Saskatchewan, Canada | Biology, Management
"When I discovered my own interest in tech and started looking into the different companies in Kelowna, I was blown away by the number of opportunities here. There are a lot of tech entrepreneurs and start-ups springing up all over the Valley in industries like education, media, and gaming."
Find out how Kaela's experiences at UBC's Okanagan campus opened her eyes to new career opportunities.
Read full story
UBC Story: Andy Yue
Andy Yue
Shanghai, China | Business Administration, Management
"The main aspect that inspired me to study at UBC's Okanagan campus was the enriched community. There was a feeling of a close family-like culture and network among friends and teachers."
Find out how the connections Andy made on UBC's Okanagan campus took him from studying digital marketing and playing online games to working with Star Wars and Marvel at Disney Interactive.
Read full story
"UBC's Career Centre partners with Accelerate Okanagan to keep UBC talent in the Okanagan workforce. And many students want to stay here and apply their skills in the local community."
Blake Edwards | Castlegar, Canada | Political Science and History
THE OKANAGAN LIFESTYLE
UBC's Okanagan campus is minutes away from Kelowna's cultural district, world-class ski resorts, and a thriving downtown waterfront.
MUSEUMS, GALLERIES, AND ARTS VENUES
FRESHWATER AND GLACIAL LAKES
DOWNTOWN KELOWNA
Kelowna's downtown has it all, from award-winning restaurants and coffee shops, to live theatre and music venues, to beachfronts and outdoor skating rinks.
HIKES AND TRAILS
Get some exercise and be rewarded with breathtaking views. The area's trails are among the campus community's top 10 favourite features.
BIG WHITE
Buses take you the 45 minutes from campus to Big White for skiing, snowboarding, ice skating, snowshoeing, or just to enjoy the village. There are discounts for students.
LAKE AND WATERFRONT
Where to go for stand-up paddleboarding, boating, kayaking, windsurfing, kite boarding, beach volleyball, swimming, or just hanging out in the sun.
KELOWNA ART GALLERY
A public art gallery with exhibits that change throughout the year. Art classes are also available to the public.
PROSPERA PLACE
The centre for sports and entertainment is the place to go for WHL hockey and major music events.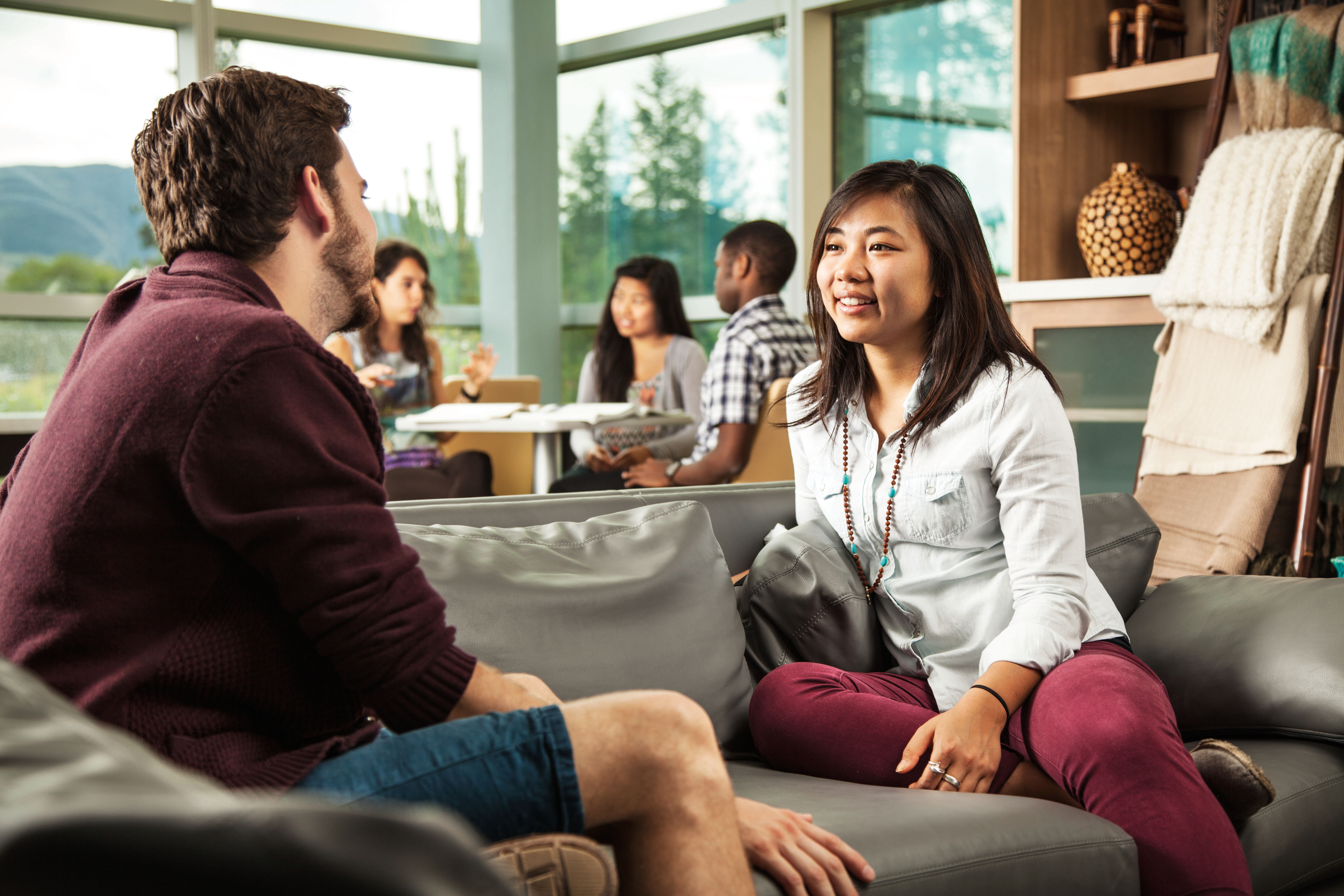 UBC Story: Nagi Matsuoka
Nagi Matsuoka
Bali, Indonesia | Biology
"The Collegium has such a good vibe. Everyone is always really friendly. It's an amazing study area and a great place to hang out in between classes."
Find out how Nagi took her first steps studying abroad at UBC's Okanagan campus by finding her home away from home in the Collegium.
Read full story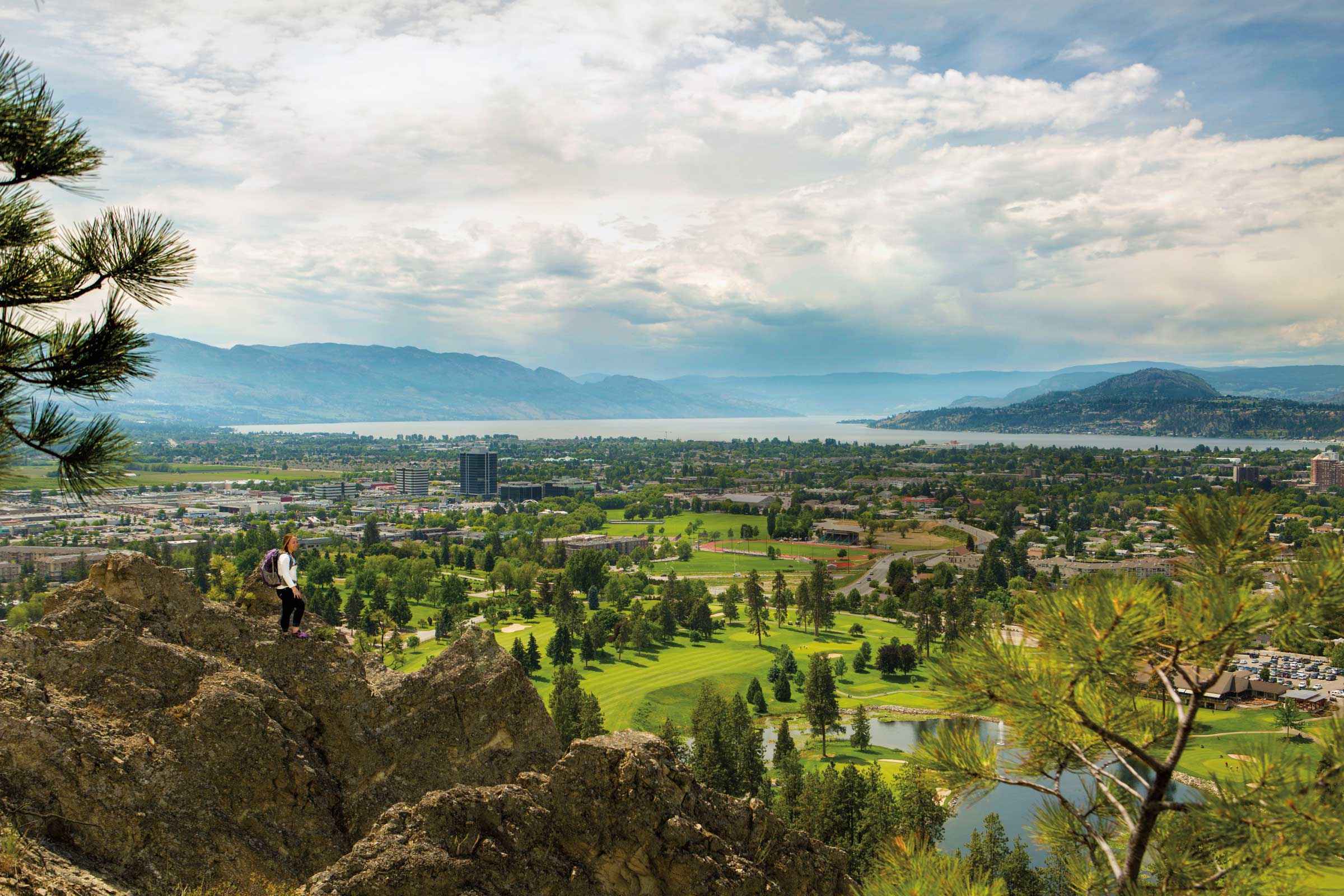 UBC Story: Jenna Gall
Jenna Gall
Montmartre, Saskatchewan, Canada | Earth and Environmental Sciences
"My decision to come to UBC's Okanagan campus was about [finding] where I felt I could create a community for myself and have the flexibility to create change in my own way."
Read more about why Jenna picked UBC's Okanagan campus over five other major universities in Canada.
Read full story
"Because the Okanagan campus is still creating programs, we're able to offer students a movement between programs that is uniquely interdisciplinary. Fine Arts, for instance, is in conversation with other fields that normally critique it."
Dr. Marianne Legault | Associate Dean of Undergraduate Studies
Want to be a part of this exciting community? Apply to UBC now, and choose "Okanagan campus."
Apply Now