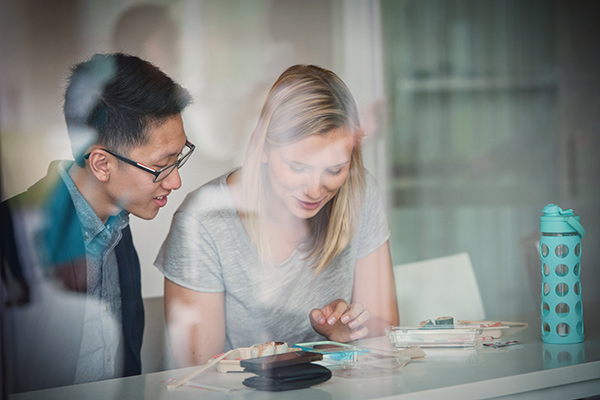 Once you've accepted your offer of admission, you can pay your deposit, student fees, residence fees, and meal plan fees in the currency of your choice using international funds transfer. Through our partnership with Western Union Business Solutions, you can quickly and easily pay your education costs online, in your own currency.
Western Union Business Solutions will secure your exchange rate in advance and transfer your funds locally, so you don't have to worry about currency fluctuations or international wire fees. Once you send your funds from your local bank, they will be credited to your UBC Student Service Centre (SSC) account in Canadian dollars within two to five business days. As you prepare to pay fees for the upcoming Winter Session, we recommend you consider paying by International Funds Transfer to take advantage of:
A locked-in exchange rate for 72 hours
No additional transaction charges from Western Union Business Solutions or UBC (though you may be charged a transaction fee by your bank)
Paying UBC fees in your own currency from a foreign bank account which will then be converted to Canadian dollars
Pay your deposit by international funds transfer
Log into to your SSC account and select Financial Summary.
Select the fees you want to pay.
Select the international funds transfer payment method (by selecting the small Western Union icon).
Western Union Business Solutions will contact you and provide you with a quote with an exchange rate valid for 72 hours.
Follow the instructions provided directly to you by Western Union Business Solutions to make your payment before the quoted rate expires.
Allow at least three business days for the funds to transfer into your SSC account before your fee payment deadline.
Pay your deposit with Interac or credit card
You may pay your acceptance deposit with Interac or credit card. Please keep in mind that UBC no longer accepts credit card payments for international tuition, housing, or meal plans, so you will need to plan ahead to make alternate arrangements for these fees.
Pay with Higher Ed Points
HigherEdPoints allow you to apply TD and Aeroplan reward points toward your tuition and fees. Sign up with HigherEdPoints and follow the steps for your loyalty program. You can find detailed information and instructions at HigherEdPoints.com.
For more information
For general tuition inquiries, please contact an Enrolment Services Professional (ESP) on the Vancouver campus. On the Okanagan campus, please email Student Services and Financial Support at sis.ubco@ubc.ca or call 250.807.9100. For questions about International Funds Transfer, please contact Western Union Business Solutions directly at studentinquiries@westernunion.com or toll free at 1.877.218.8829.
Accept your offer of admission
If you have received an offer of admission, you must formally accept it by June 1.