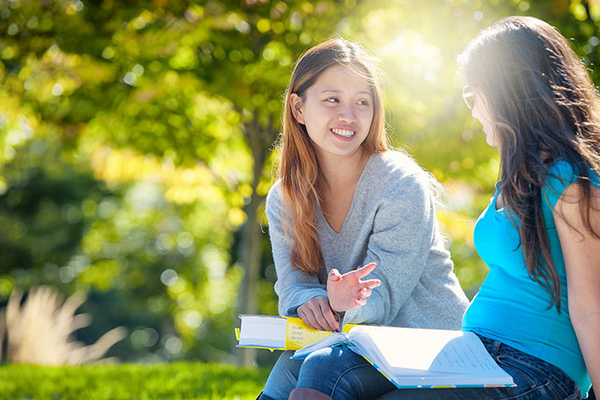 This year, approximately 18,000 students in Canada submitted applications for admission to one of our 7,000 first-year places. When you consider that every applicant to UBC gets two choices on their application, that's almost 36,000 applications for 7,000 first-year spaces.
We've posted first-choice decisions for all of our Canadian applicants on the Student Service Centre. If you were offered admission, congratulations! If you were not offered admission, we want to thank you for submitting an application and giving us the opportunity to get to know you better through your academic successes and your Personal Profiles. We appreciate the effort everyone has put into their UBC application. We wish we could admit all qualified applicants, but with more applications than spaces, this is not possible. Learn more about how UBC makes admissions decisions.
Here are some common questions students are asking:
What if I have been placed on a wait-list? When will I be notified of my final decision? What should I do?
If your application has been wait-listed, we have indicated on your application status the date by which we will notify you of a final – yes or no – decision. For the majority of programs at UBC, the acceptance deadline is June 1. After this time, we will know how many students are accepting our offers of admission. If we need to make a few more offers of admission (because fewer students accepted their offers than we expected), we will make offers to wait-listed applicants. If enough students accept their offer, we will notify students on the wait-list that we will not be making additional offers.
Our best advice is that you move forward with other post-secondary plans in case we don't make additional offers in June. If we do make more offers in June, we hope they will be considered but we understand if students have made plans to study elsewhere.
What about my second choice?
Our goal is to have all second-choice decisions to students by June 1. If you received a positive decision to your first choice, we stop there (assuming this is the choice you prefer). If your first-choice application is wait-listed, we will continue to evaluate your second choice and we will notify you in mid-June about your first-choice program.
If I accept my second choice but I am wait-listed for my first choice, will you still evaluate my first choice?
Yes, we will always evaluate first choices (whether you accept or decline your second choice). All wait-listed applicants will receive a final decision in mid-June.
I have been admitted to my first choice, but now I would prefer my second choice. Will you still evaluate my second choice?
We will only evaluate your second choice if you request us to do so by contacting us. We always assume that your first choice is what you prefer.
We will evaluate second choices (for applicants who have been successful with their first choice) if space is still available in the second-choice program.
The best source of information on the status of your application is the Student Service Centre. Here you will see the status of each one of your choices.