All of your hard work has paid off, and you've been admitted to UBC! The road ahead is filled with crucial tasks to ensure that you're ready for your first year of university – including planning your finances, registering for courses, and getting mentally prepared for life at UBC.
Four current UBC students reflect on the admission process and share their best tips for making the next several months simple and stress-free.
Meet the students
Kanchi Dave | Mumbai, India
Earth, Ocean, and Atmospheric Sciences
"It was crucial that the university I chose would celebrate diversity and have a strong support system for an international student like me. UBC fit those criteria brilliantly."
Reed Eaglesham | St. Catharines, Canada
International Economics
"When I flew out to Vancouver, the campus sucked me in. That's when I knew I would go to UBC."
Radia Mbengue | Dakar, Senegal
Gender and Women's Studies
"UBC's reputation played a major role in my decision to attend, and the diversity on campus was definitely a plus. I saw that the university could easily become my second home."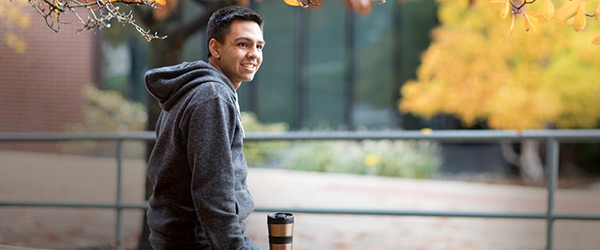 Jeremiah Hyslop | Xaxli'p First Nation, West Kelowna, Canada
Biology
"Deciding to attend UBC was an easy choice for me. After visiting the Okanagan campus for science fairs and leadership conferences over the years, I knew I wanted this to be my university.
Accepting your offer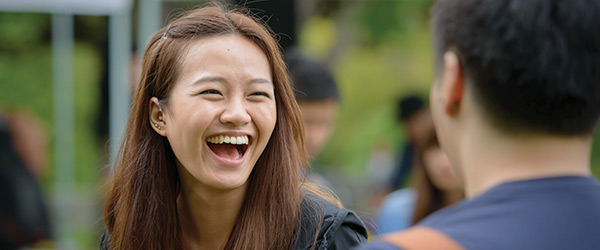 "My Peer Mentor answered my questions when I was confused, was there for me when I needed someone to talk to, and even took us to a Rockets game!" – Jeremiah
"My ESP is my go-to for financial matters, tuition payments, and official document requests." – Kanchi
"I think everything was pretty straight forward – I got all the information I needed from the website and interactions with UBC staff." – Radia
Applying for a study permit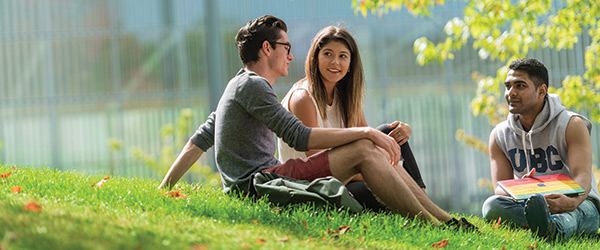 "Find out in advance all the documents you need and start the application process as early as possible." – Radia
"I got started on my study permit and visa application as soon as I received my official offer letter in the mail. The faster you get it done the better. It's beneficial to have your parents apply for the visa with you. All the applications get reviewed together then." – Kanchi
Planning your finances
"I went to an ESP workshop where they showed us how to make a budget and plan ahead – lessons that proved useful when I was budgeting for an exchange trip to South Korea." – Reed
"My family and I budgeted for my time at UBC by planning out foreseen expenses, and not spending extra money until we knew we had some left over." – Jeremiah
"I did a little math and decided to have a set amount of money that I could spend each month. To stay within my limit, I had to compromise on luxuries like new clothes, but never compromised on food!" – Kanchi
"The Cost Calculator on the UBC website determines your costs depending on your program. I'd advise to make a clear plan of what you expect to spend each month in food, housing, and personal spending." – Radia
Finding a place to live
"Bring a travel bag for those unexpected weekend trips or camping." – Radia
"Your Residence Advisor (RA) is there to help you adapt, make friends, and feel at home. One year, as an RA, I organized a 'Floormal Dinner,' where our floor made a meal, decorated a table in the lounge, and dressed up to eat together." – Reed
"I decided to live off campus, at home, in first year because I found it was a much more cost-efficient option. I enjoy carpooling with others who live in the same area, because it adds social time to my day." – Jeremiah
"Your res room is your home for a whole year, so make it like home. Get all your favourite room decorations (it really helps to reduce the homesickness!). Two other essentials are noise-cancelling headphones and a mini refrigerator." – Kanchi
Exploring your academic options
"By attending Supplemental Learning sessions, which go over course materials in greater detail, I ended up meeting like-minded people with whom I became friends." – Jeremiah
"In first year, an advisor told me to ask myself what skills and experiences I want to possess when I graduate. That question has steered most of my decisions at UBC." – Kanchi
"I belong to the Political Science Student Association, the Debate Club, the African and Caribbean Student Club, the Model UN Club, and the Society of Scholars program. I like the fact that I am able to be in groups academically related, such as the political science association. But I really enjoy the fact that I can still have fun while learning new things – the Debate Club is a perfect example of that." – Radia
"I took part in an exchange to Yonsei University in Seoul, South Korea. It was my first experience living abroad and opened my horizons to a new culture and to cross-cultural communication. Since I'm studying international economics, I felt like I hadn't understood the importance of international relations and the nuance needed to navigate in a globalized world." – Reed
Reviewing your program requirements
"My program had a standard timetable in first year, but I still had to choose electives. Check with your academic advisor to find out which non-major credits are mandatory for your degree." – Reed
"Something I wish I had known was the long-term course requirements, such as the fact that I needed to take a certain number of Arts credits as a Science student – which I could have enrolled in in first year to balance the range of subjects that I studied at the time." – Jeremiah
"I am very grateful for the dedication of my peer mentor to help me. He sent me multiple emails before I got to UBC to help me through the process and answer all the questions I had." – Radia
Registering for courses
"Have a pen and paper in hand, the course registration page open in one tab, and your degree requirements list from calendar.ubc.ca open in another." – Kanchi
"The toughest part was knowing what courses to take and when to take them. Talk to your Peer Mentor, consult an academic advisor, and ask as many questions as you can." – Radia
"Start planning your courses and timetables early to leave time to think about your decisions and make sure they are the right ones. I also strongly recommend that new students don't register in courses because their friends are – there are opportunities to make new friends everywhere!" – Jeremiah
Getting ready for life at UBC!
"Jumpstart gave me the chance to discover the campus and city, and learn about university resources. Through Create, I met people in different faculties and programs." – Radia
"I've been friends with people I met at Imagine UBC for my entire degree. In fact, I'm spending Thanksgiving with them in Whistler." – Reed
"In first year, I signed up for a bunch of clubs and organizations. Some I liked and some I didn't. Each year, I discovered more about what I love and which community I really felt like I belonged to." – Kanchi
"Working in the Aboriginal Centre connects me to my heritage and UBC's Aboriginal community. It's a chance to give back to one of the places on campus that felt like home in first year." – Jeremiah