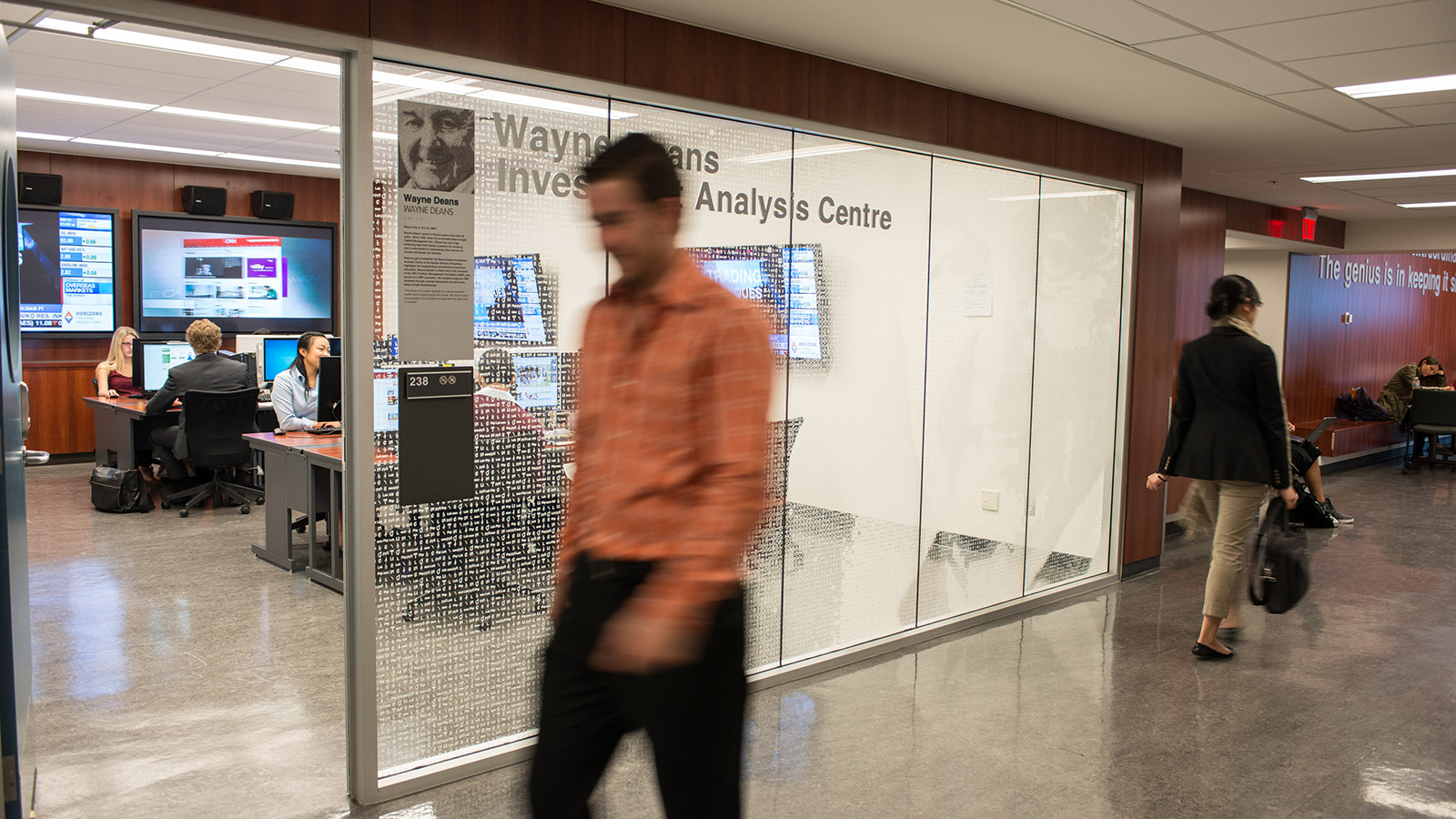 Maybe you started a lemonade stand as a kid. Or you watched the world markets before you could even buy stock. You've got a shrewd mind for business and a curiosity for commerce. UBC's business and economics programs can foster that budding interest and help you hone in on your niche, whether you have leadership ambitions and dreams of the C-suite, or you want to get in the weeds as a business analyst.
UBC's range of programs and the opportunities for specialization within them can take you where you want to go after graduation.
Explore your program options
Management
In the Management program at UBC's Okanagan campus you'll learn how to navigate today's rapidly changing world through intensive collaboration and team work, critical thinking, and an appreciation for shared solutions. Its four-year format prepares students for graduate school, professional programs, and employment in any context or organization – large or small. In your last two years, you'll have the opportunity to focus your studies in a management area of interest, for example: accounting; entrepreneurial technology; finance; human resources; marketing; or supply-chain/operations management.
The student scoop
Commerce
The Bachelor of Commerce degree at UBC's Vancouver campus will provide you with a solid foundation of business basics and management skills you'll need to thrive in your chosen career. Sharpen your skills in critical thinking, problem solving, communication, organization, and leadership while you study a diverse range of course offerings that allow you to tailor your degree to your interests and career aspirations. Specialization options include accounting; business technology management; entrepreneurship; finance; general business management; global supply chain and logistics management; marketing; operations and logistics; organizational behaviour and human resources; and real estate.
The student scoop
Bachelor + Master of Management Dual Degree
UBC's innovative Bachelor and Master of Management Dual Degree program makes it possible to earn a bachelor's degree from select non-business faculties and a Master of Management from the UBC Sauder School of Business in as little as four-and-a-half years. As a Bachelor and Master of Management student, you'll take business and commerce modules during each of the four years of your undergraduate degree. In the summer immediately after graduation, you'll enter the Master of Management program full-time for six months of intensive study.
The student scoop
Philosophy, Politics, and Economics
The Philosophy, Politics, and Economics program at UBC's Okanagan campus draws together three of the most important fields in understanding our society and our world. Philosophy teaches logic, ethics, and critical thinking; politics examines the institutions that form policies and determine the rules by which we are governed; and economics studies how we make decisions as individuals and groups in our increasingly global world market. Placed into context with each other, these fields allow you to form a critical and informed basis to understand and interpret the world.
---
See a full list of business and economics programs at UBC
---