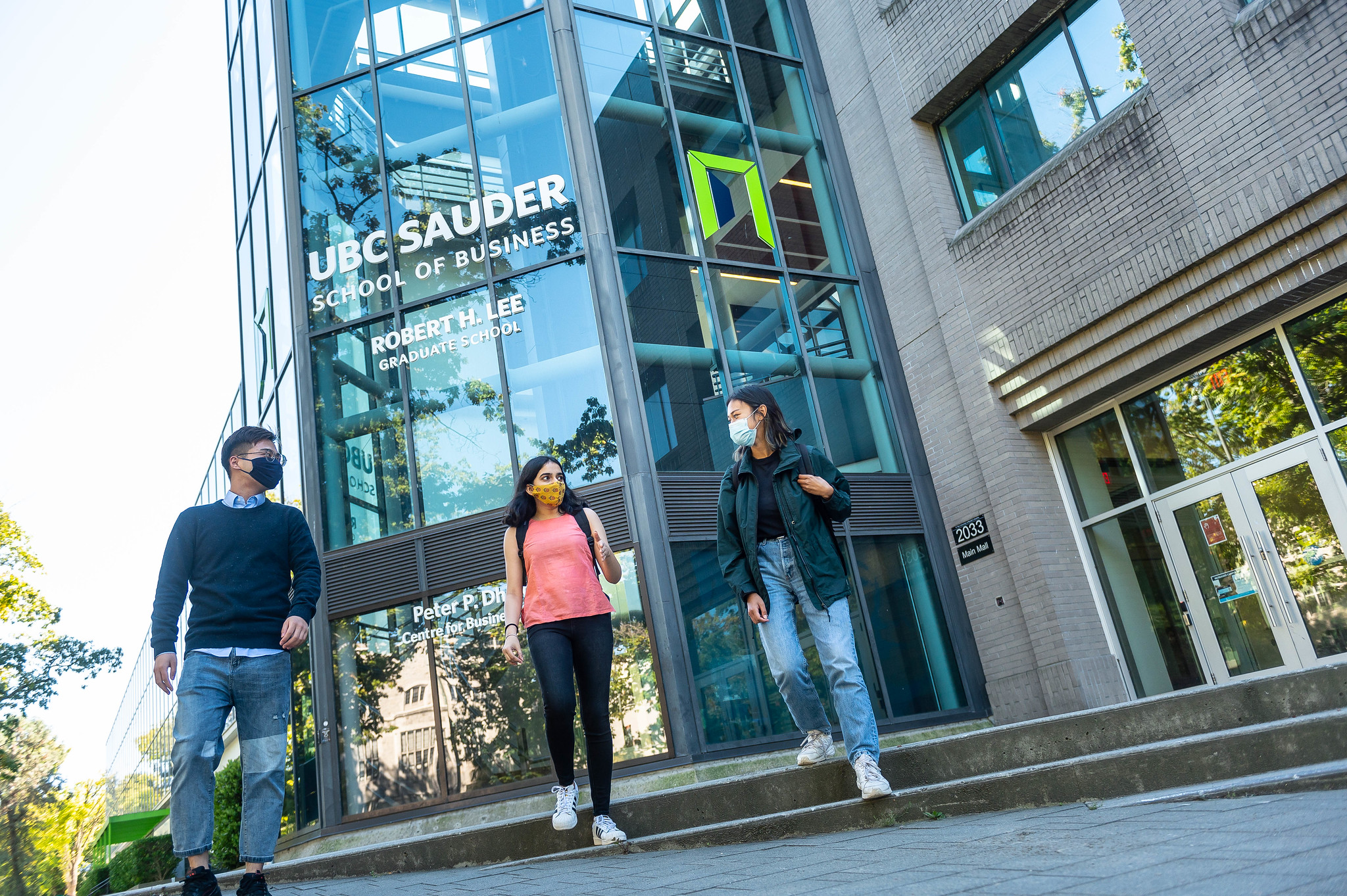 Maybe you started a lemonade stand as a kid, or you watched the world markets before you could even buy stock. Perhaps you've got a shrewd mind for business, or a curiosity for commerce. UBC's business and economics programs can foster that budding interest and help you hone in on your niche, whether you have leadership ambitions and dreams of the C-suite, or you want to get in the weeds as a business analyst.
UBC's range of programs and the opportunities for specialization within them can take you where you want to go after graduation.
Explore your program options
Management
Are you looking to use your leadership skills to make a difference in the world? In the Bachelor of Management at UBC Okanagan, you'll learn how to incorporate social, financial, and environmental sustainability into the way organizations are run. You'll finish the degree with hands-on experience creating real-life management solutions for one of UBC's partner organizations. After graduating, you'll be ready to work within your community, launch your own business, or empower organizational change.
The student scoop

Discover how the Bachelor of Management program taught three students the skills to achieve their goals, including fighting for marginalized people in India, helping Indigenous communities in Canada, and launching their own business.
Manufacturing Engineering
As a manufacturing engineer, you'll be tasked with turning raw material into new products in the most effective, efficient, and economical way you can. It's your job to research and develop tools, processes, machines, and equipment, and to combine them all to meet your goals. At UBC, you'll get the chance to master the entire manufacturing process, from designing concepts and creating mechanical parts all the way through to product delivery. Studying Manufacturing Engineering at UBC Okanagan or UBC Vancouver – or both – you'll gain the technical skills to set you up for a broad range of jobs in the industry.
Commerce
The Bachelor of Commerce at UBC Vancouver will provide you with a solid foundation of business basics and management skills you'll need to thrive in your chosen career. Sharpen your critical thinking, problem solving, communication, organization, and leadership while you study a diverse range of course offerings that allow you to tailor your degree to your interests and career aspirations. Specialization options include accounting; business technology management; entrepreneurship; finance; general business management; global supply chain and logistics management; marketing; operations and logistics; organizational behaviour and human resources; and real estate.
The student scoop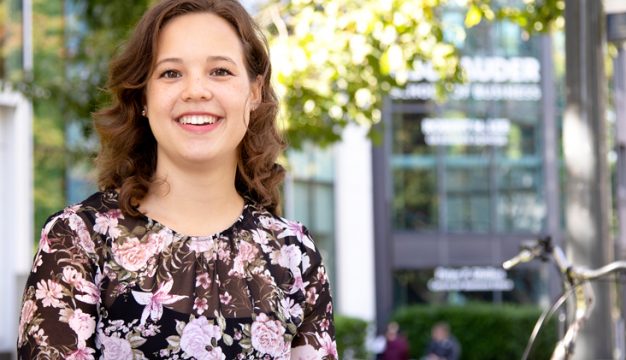 Meet Arielle, a Commerce student who was thrilled by the range of learning opportunities and experiences that UBC has to offer.
Food and Resource Economics
As climate change continues to threaten species and cultures, a booming industry has emerged around foodstuffs and natural resources. In the Bachelor of Science in Food and Resource Economics at UBC Vancouver, you'll learn what the limitations and solutions are for optimizing the global food supply, and find out how best to deal with the world's diminishing natural resources. In addition to gaining deep subject knowledge, you'll discover how to work with large data sets and develop your critical thinking and analytical skills. During your studies, you'll be able to take a number of business management electives, allowing you to finish the program ready to work in the food, agricultural, and natural resource sectors.
---
See a full list of business and economics programs at UBC
---