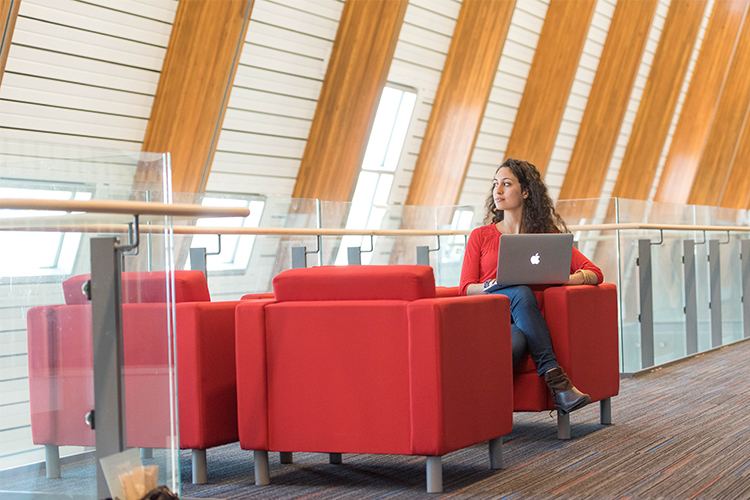 There's more than one way to become a UBC undergraduate. The majority of our students are admitted directly, but UBC also has a number of places available to those who have started their studies at a different post-secondary institution.
If you are a Canadian post-secondary student and you hope to transfer to UBC next year, read on to learn more about the application process.
Application deadline and process
UBC has an early application deadline for those transferring from a Canadian post-secondary institution.
If you apply by December 1, 2020, and submit your post-secondary transcripts that show courses attempted and in progress (and other required documents) by January 31, 2021, you will be considered for a first-round offer of admission based on those transcripts. If there are specific deadlines associated with your degree of choice, you will be notified once you have submitted your application.
If you attend a new institution that wasn't included on your application, it's important to contact us right away.
What if you don't receive a first-round offer of admission?
If your application isn't accepted based on your interim post-secondary grades, there is no need to reapply. Your application will remain in our system and you will be asked to submit final transcripts by May 15, 2021 for an evaluation in June.
Remember, applying early doesn't increase your chances of gaining admission, but it can mean your application will be considered earlier, and you'll receive an update about your admission status sooner – between February and April.
What happens if you miss the December 1 deadline?
If you apply between December 2, 2020 and January 15, 2021, make sure to submit your final official post-secondary transcripts and other required documents by the May 15, 2021 deadline. Your application will be evaluated with these final transcripts, and we will notify you about whether you have been accepted in June.
Learn more about application deadlines for post-secondary students, or contact us to ask your questions. Good luck!