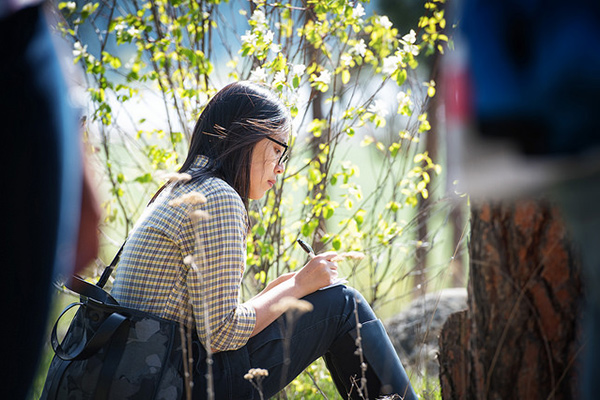 Every aspiring high school student applying to UBC (and some transfer applicants too) must submit a Personal Profile as part of their online application. It's a chance for you to tell the university about your life and accomplishments: What have they taught you about yourself and the world around you?
Preparing for the Personal Profile
Each of the Personal Profile questions requires short essay responses (50 to 200 words), so you'll want to think about your answers before you start your online application. Here are three tips to keep in mind:
Take time to reflect. Instead of simply listing your accomplishments and experiences, tell us what you've learned from them.
Be specific. Use details to provide context and elaborate on your answers.
Be true to who you are. Don't focus on what you think we want to hear. Use your unique voice to tell us what you want to say.
We've compiled helpful information for writing your Personal Profile, and we want all UBC applicants to have the benefits of reading these tips. Visit our Personal Profile page to learn more about what to consider before writing your profile, and how UBC will evaluate it.
Still have questions?
If you require any further assistance with putting together your application or need help with the Personal Profile in particular, please contact the UBC Undergraduate Admissions Office.