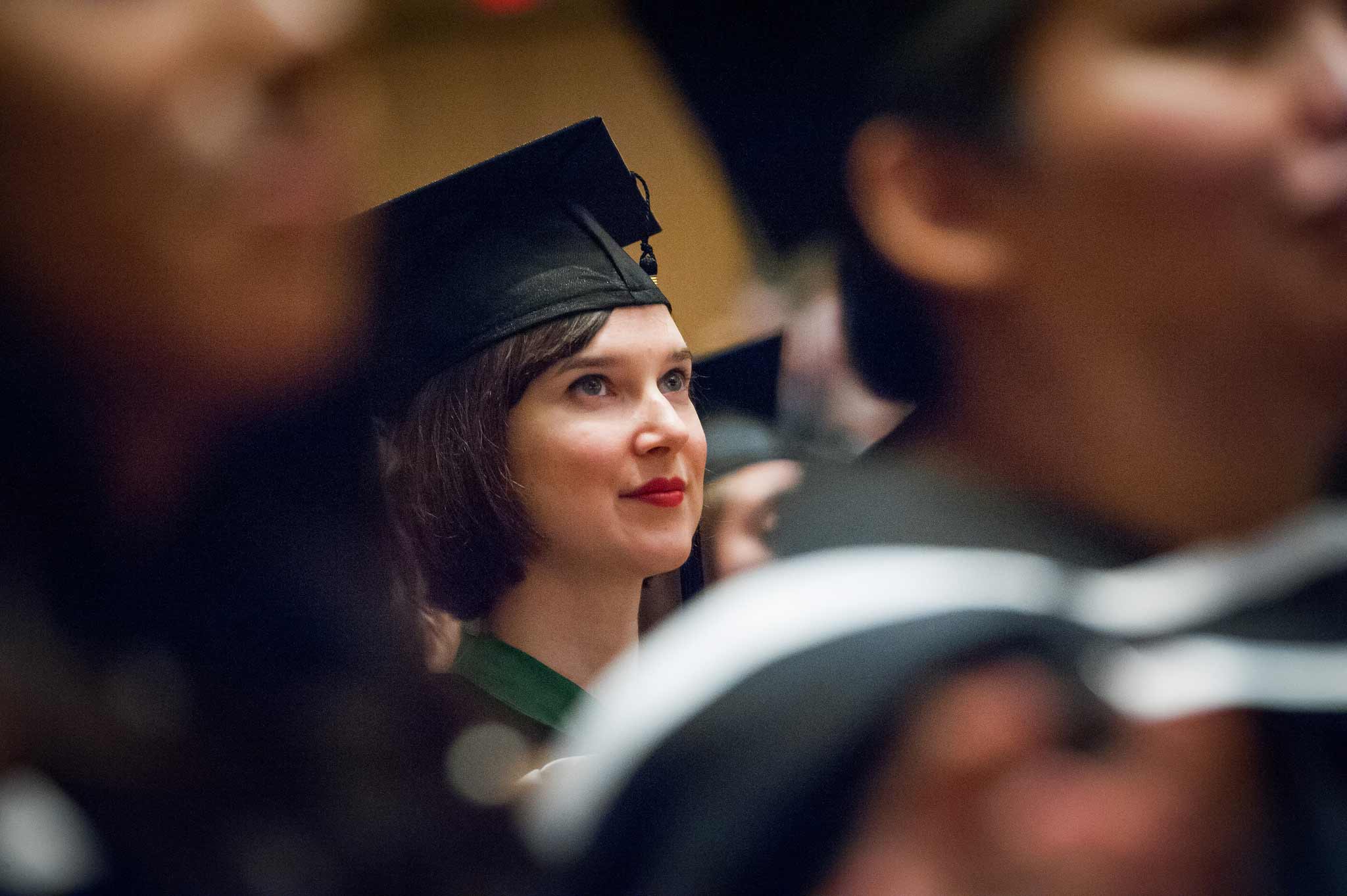 As one of the globe's top 40 universities, it's no surprise that some of UBC's graduates have gone on to accomplish incredible things. Applying to UBC opens the door for you to try many new academic avenues, clubs, sports, volunteer opportunities, and more. Your path might help you follow the footsteps of some of these outstanding alumni.
Canadian prime ministers
UBC has educated three prime ministers. Our current leader, Justin Trudeau, earned a bachelor of education from UBC in 1998. Kim Campbell and John Turner, who have also held the top office, were both graduates from the Peter A. Allard School of Law at UBC.
Nobel Prize winners
Eight Nobel Laureates are associated with UBC – most famously Michael Smith, who won the Nobel Prize for Chemistry in 1993 for his ground-breaking work in reprogramming segments of DNA. Smith was just one of a longstanding community of faculty and alumni who have earned international recognition for their important work. At UBC, you can conduct research as an undergraduate, led by our outstanding academic faculty.
Olympic athletes
The Thunderbirds Varsity program has an enduring legacy of success. Their athletes have won more intercollegiate championships than any other Canadian university, and they boast an impressive roster of champions that includes 241 Olympians. During your time at UBC, you can join or cheer on some of the best athletes in the world.
Rhodes Scholars
The Rhodes Scholarships, established in 1902, were designed to bring outstanding students from across the world to study at the University of Oxford in the interests of promoting international understanding and public service. Eleven Canadians are selected each year to join a class of 84 Scholars from across the world. In that time, 74 UBC students have been selected for the prestigious award. You could be studying alongside them, or claim the honour yourself.
Royal Society of Canada Fellows
The Royal Society of Canada is the highest accolade a scholar can achieve in the arts, humanities and sciences in Canada. A total of 289 UBC professors have been named to the Fellowship across multiple faculties – including Dr. Pieter Cullis who developed the lipid nanoparticle delivery technology that enables advanced nanomedicines, such as the highly effective COVID-19 mRNA vaccines. At UBC, a Royal Society of Canada Fellow could be teaching you in the fall.