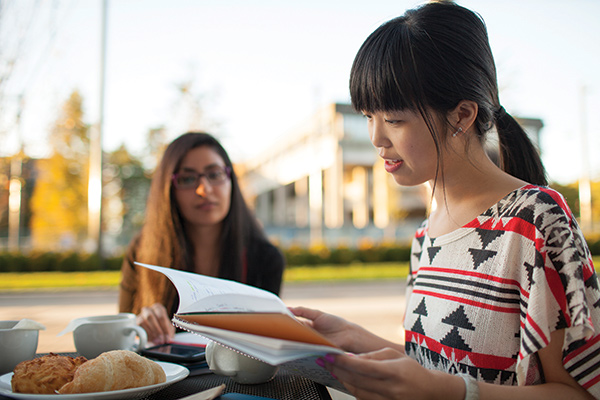 Transcript and/or grade information
As part of UBC's admission process, you're required to submit documents that support your application, such as your transcript and/or grade information. Take a look at your email or check your UBC Student Service Centre portal to find out what documents you need to send to us, and what format it must be received in. If you're an international applicant, the deadline to submit your supporting documents is March 15, 2022.
Learn how to submit your supporting documents.
If you are delayed in receiving your documents
UBC will be as flexible as possible to ensure that your application is not disadvantaged by COVID-19 or related disruptions. We understand that your school may be delayed in issuing your documents due to circumstances beyond your control. If you have been affected by these interruptions, please provide us with your required documents as soon as you are able.
English language competency
All prospective students are required to demonstrate a minimum level of English before they're admitted. Check the status of your application on the Student Service Centre to see whether you need to submit evidence of your English language proficiency. The deadline for meeting the English language requirements and submitting the related documents is February 15, 2022.
Find out how to meet UBC's English Language Admission Standard.