Did you know UBC has been named the most sustainable university in Canada, or that there's an outdoor echo chamber in the middle of UBC's Vancouver campus? UBC's hallowed halls have produced some of the world's best thinkers and leaders, as well as some exceptional curiosities, in its 100+ year history. Read on to learn more fun trivia about the university.
1. The Beaty Biodiversity Museum houses Canada's largest blue whale skeleton. It's one of the few places in the world where you can get close to the biggest creature that has ever lived on Earth.
2. UBC has a quidditch team. Members compete at major events in North America, representing UBC and the city of Vancouver. Past players have also participated on the quidditch world stage as part of Team Canada in the World Cup.
3. UBC's Vancouver campus is home to a number of apple trees that are direct descendants of those that inspired Newton to compose his theory of gravity in 1661. The trees are planted near UBC's TRIUMF lab, which houses the largest particle accelerator cyclotron in the world.
4. UBC alumni include eight Nobel Prize winners, plus three Canadian prime ministers, 74 Rhodes Scholars, and 226 Royal Society of Canada fellows. Our varsity athletes have won a combined total of 58 Olympic medals.
5. All the street signs on both UBC campuses are bilingual. At UBC Okanagan, the signs feature both English and Nsyilxcen, the traditional language spoken by the Okanagan's original people. At UBC Vancouver, which is built on the unceded territory of the Musqueam people, you'll navigate by signs in English as well as the hən̓q̓əmin̓əm̓ language.
6. The buildings on UBC's Okanagan campus are heated and cooled using energy from the groundwater under the campus. At UBC Vancouver, the pools in the Aquatic Centre are replenished from rainwater that lands on the roof.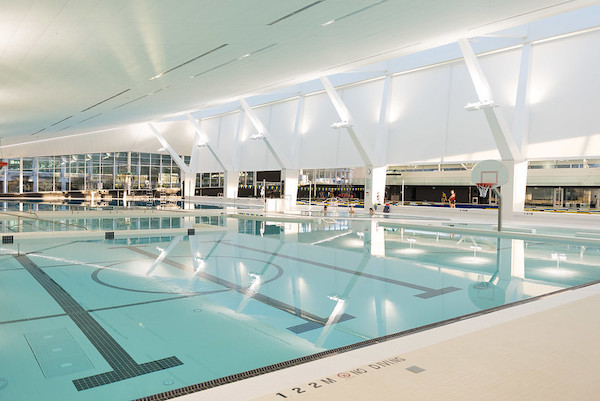 7. The Kryptonian language in the Superman movie Man of Steel was developed by Christine Schreyer, an associate professor of anthropology on UBC's Okanagan campus.
8. UBC's Vancouver campus is the ninth most popular filming location on earth. It's served as the setting for many films and TV shows, including The Butterfly Effect, Smallville, three X-Men movies, The X-Files, Legion, Supernatural, 50 Shades of Grey, and more.
9. UBC's Okanagan campus hosted the Duke and Duchess of Cambridge (Will and Kate!) in fall 2016 during the pair's royal tour of Canada. The couple dedicated a new Aboriginal art installation commemorating UBC's centennial and the 10th anniversary of the Okanagan campus, and joined 1,500 UBC students in watching an inter-squad volleyball game.
10. The Seed Lending Library on UBC's Vancouver campus has a mission to conserve precious seed varieties by allowing members of the public to sign out seeds in order to grow, harvest, and pass them on to other gardeners.