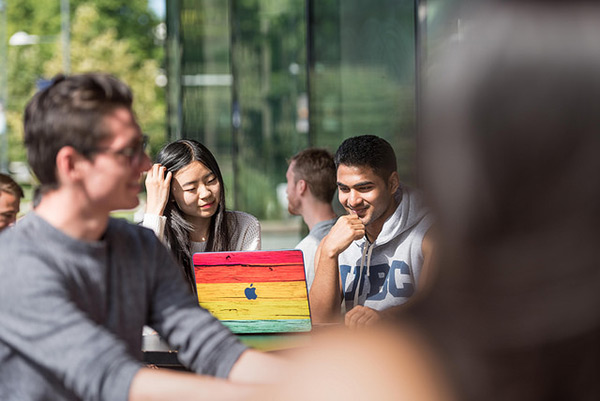 Before you hit the books on your first day at UBC Okanagan, join other new-to-UBC students on campus for Create on September 4! Create is a day-long orientation event designed to welcome new students like you to the close-knit UBC community.
What to expect
You'll get to know your learning community, a small group of other UBC students from your degree or faculty. Together, you'll:
Meet your fellow students: Join with your Orientation Leader and a small group of fellow first-year students from your faculty, and take part in social events to have fun and make new friends.
Enjoy an official welcome: Hear from UBCO leadership in a welcome ceremony, and have a chance to show your UBC Okanagan school spirit!
Join workshops and information sessions: Hear from campus experts about their services and personal experiences to help shape your UBCO journey.
Tour the campus: Take a guided tour of campus and locate all the essentials.
Who can attend
All new first-year UBC Okanagan students are encouraged to attend Create.
How to register
Register for Create – the first day of class will be here before you know it.
---
Are you a student at UBC Vancouver? Check out the details for your orientation, Imagine UBC.