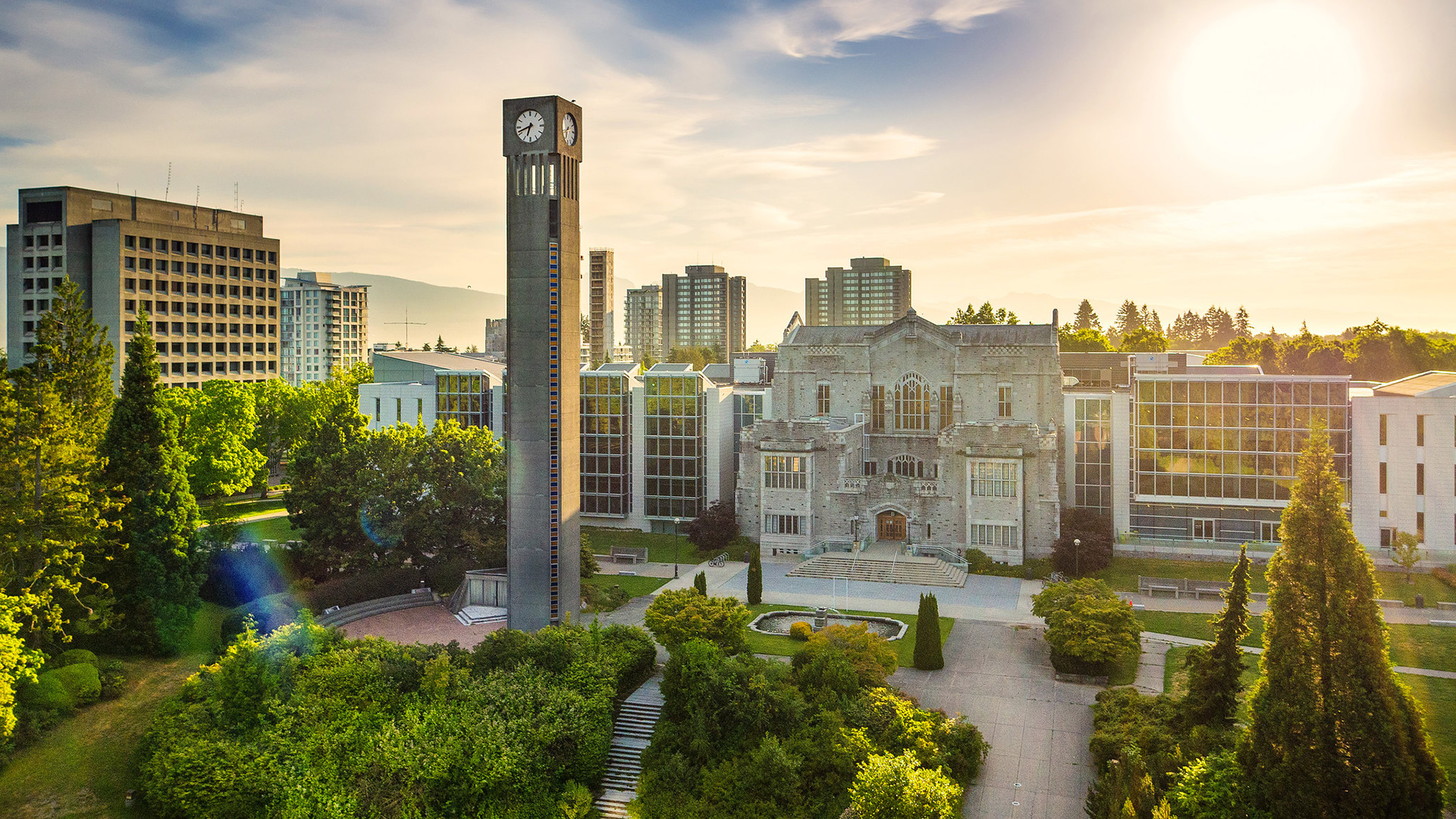 Are you wondering what life at UBC is like? Are you curious about your new classes, or how to build your community? Maybe you'd just like to see if UBC feels like the right place for you?
If so, come and join us for a campus tour! We have two tour options for both UBC Okanagan and UBC Vancouver – in-person campus tours and live virtual campus tours.
In-person campus tours
Free walking tours are offered throughout the week at both our Okanagan and Vancouver campuses. Each tour lasts 90 minutes on our Okanagan campus and two hours on our Vancouver campus and is led by a friendly student ambassador, current UBC students who are excited to share their knowledge and show you around campus. After your tour, you'll have the chance to connect with an advisor and ask any questions you have about attending UBC.
Live virtual campus tours
You'll be in excellent hands as you join our friendly student ambassadors, who provide an in-depth look at UBC. Live virtual tours of the Okanagan campus last for 75 minutes, and the Vancouver campus tours run for 90 minutes. Both finish with a student Q&A panel where you can ask your questions. Our ambassadors are current students who are excited to share their knowledge and experiences with you, and help you discover what it's like to be a UBC student! All of our live virtual campus tours are offered on Zoom.
Tour schedules
Tours are scheduled at both UBC Okanagan and UBC Vancouver on various days throughout the week. Take a look at our campus tours page to see the most up-to-date schedule.
Additional tours for Indigenous students
We offer Indigenous-specific campus tours for prospective Indigenous students (members of First Nations, Métis, and/or Inuit peoples in Canada) at both of our Okanagan and Vancouver campuses. Tours are led by our friendly and knowledgeable Indigenous student ambassadors who will guide you around campus and highlight Indigenous-specific spaces, services, and resources available to you. After the tour, an Indigenous student advisor will be available to answer your questions. We welcome individual requests and groups of all sizes.
Request an Indigenous campus tour of UBC by emailing indigenous.tours@ubc.ca.
How to register
To view all upcoming campus tours and to register, visit our Tours and events page and select the campus tours tab.
If you are an Indigenous person of Canada and you'd like to request an Indigenous campus tour of UBC Vancouver, send us an email.
Keep exploring
If you are unable to attend one of our in-person or live virtual campus tours or you want to learn more about UBC at your own pace, you can also experience our two campuses by taking a self-guided virtual tour.
We hope you'll join us!