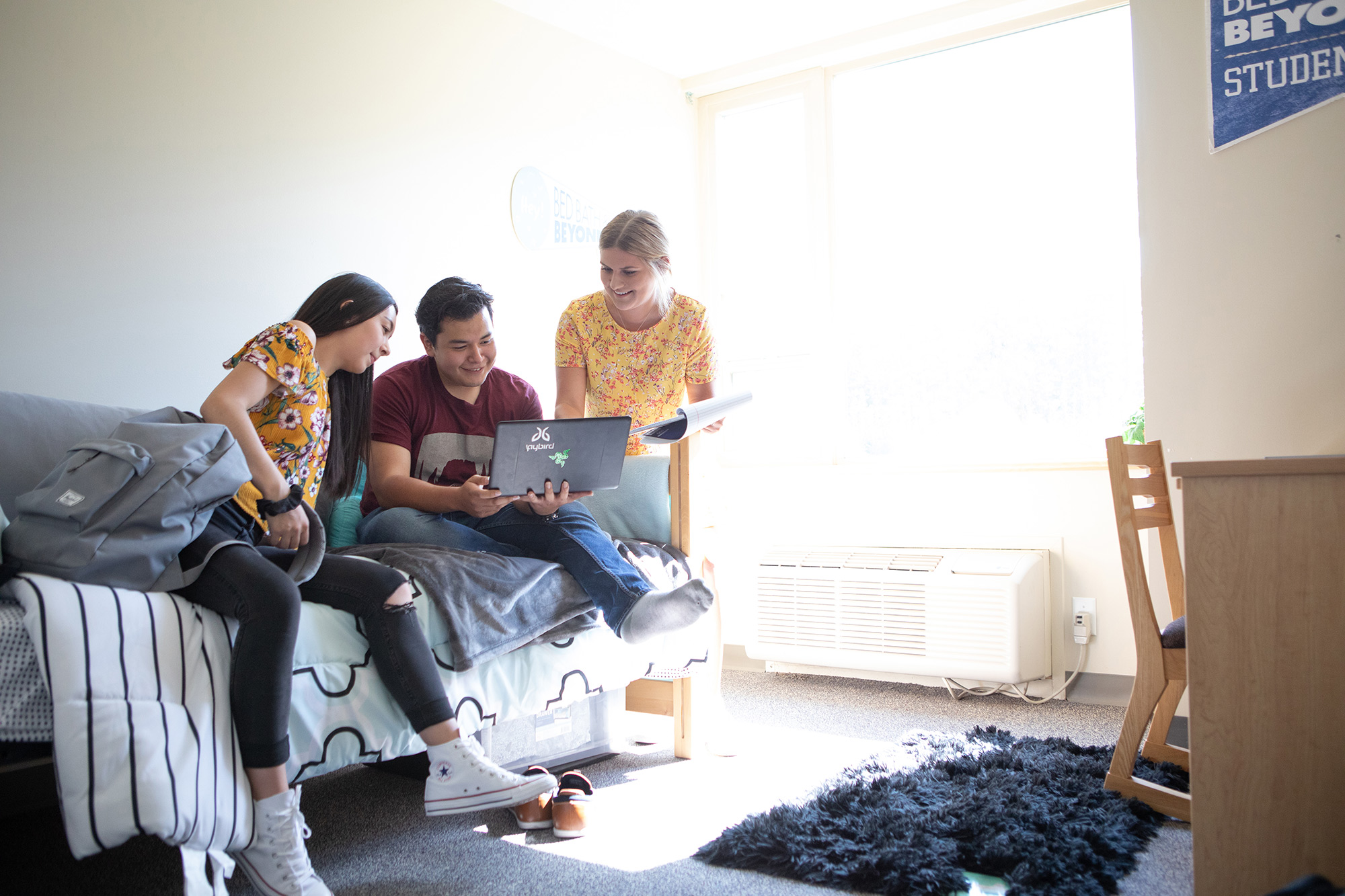 In light of COVID-19, we made the difficult decision to suspend our in-person campus tours at both UBC Okanagan and UBC Vancouver. We're still looking forward to meeting you, so we've moved our live tours online.
What you'll experience
UBC Okanagan
If you want to learn more about UBC's Okanagan campus, join our student ambassadors for a 75 minute tour. You'll get an in-depth overview of the most exciting places on campus and have the chance to ask your questions about student life and learning.
Tours are scheduled every Monday, Wednesday, and Thursday.
UBC Vancouver
To discover UBC's Vancouver campus, take part in our tours that last for one hour and fifteen minutes. Upper-level students will discuss what they enjoy most about living and learning at UBC Vancouver, and showcase the stunning campus with images and their own stories. The tour ends with a student panel and the chance to have your questions answered.
You can join a tour every weekday, excluding holidays.
How to register
To view all upcoming tours and to register, visit the Future Student Portal's Tours and events page and select the "On campus" tab.
Keep exploring
If you are unable to attend one of our live tours or you want to learn more about UBC at your own pace, you can also experience our two campuses by taking a pre-recorded virtual tour.