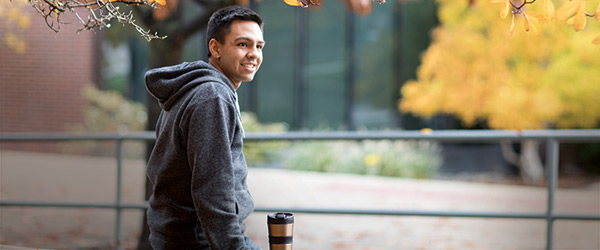 Not all of our students start their undergraduate degrees straight out of high school. If you're a mature student, you're also able to apply to UBC.
UBC welcomes mature student applications from those who want to complete a degree program, and can demonstrate their academic potential through a range of achievements and life experiences beyond academics.
If you'd rather take UBC credit-based courses without pursuing a UBC degree, diploma, or certificate program, take a look at our Non-Degree Studies options.
Am I eligible?
In order to apply as a mature student, you must be out of full-time education for at least four years, including high school and post-secondary institutions.
You'll also still need to meet all the English language requirements and degree-specific requirements for the program you choose. These will vary according to where you attended high school or post-secondary. If you're missing any general admissions or degree-specific requirements, you'll need to complete them at another institution.
Is it better to apply as a transfer student?
Because UBC accepts only a small number of mature students, it's recommended that you apply to UBC as a transfer student.
Mature students can apply to most – but not all – UBC degrees. If your chosen degree isn't on the list, you'll need to enroll at a different institution and transfer to UBC.
If you have a previous post-secondary degree and want to complete another at UBC, you'll also need to apply as a transfer student.
We're looking forward to receiving your application!